Did X NINE Disband? Xiao Zhan, Xia Zhiguang are going their own way.

With the explosion of idol talent shows in recent years, the audiences have gradually shifted their attention from foreign idol groups to Chinese groups.
Since the "Idol Producer", Chinese groups have only gradually been noticed, before that, there were actually many excellent boy groups, but was overshadowed by the glow of those foreign groups, it is difficult to have a big development, the most typical example is XNINE.
The XNINE has a lot of resources, but they have never been noticed by more people, and their development has been very difficult.
XNINE hasn't been together for a long time, and three of its members have joined the R1SE, Xiao Zhan has now become a top hot idol in showbiz, so this situation has led many audiences to speculate that XNINE has actually disbanded.
However, in response to such speculation, the captain Wu Jiacheng said in a recent interview, "XNINE did not disband!"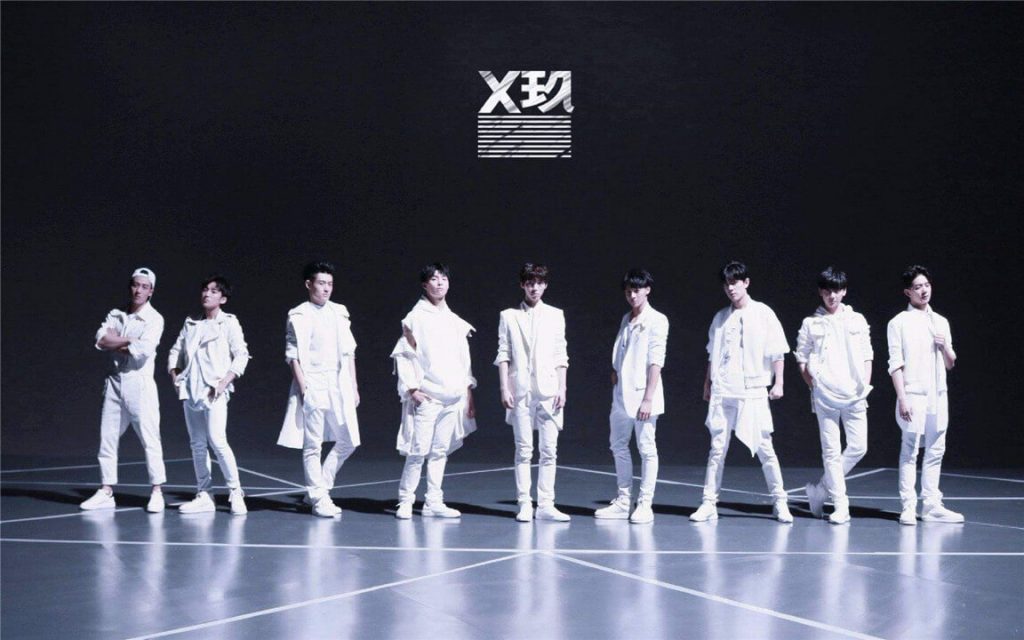 Solo or not?
The first boy group formed by China talent show, XNINE, was not a big hit, but their start was very high when Zhejiang TV hosted the "X-FIRE" talent show and invited Li Yu Chun, Shu Qi and other big names as mentors. In the end, nine members were selected to form the XNINE after a strict selection.
The show was relatively hot at the time, but after the show's end and the group debuted, it was almost in a slump for a long time. Finally, in 2018, the group could not continue to have a big development, so they held a concert, which was also the last concert of the group together, although it was not explicitly said that it was a "farewell concert", but after this concert, basically the members of the group went their own way.
So by now, there are a lot of people who don't know that he was a member of the XNINE when Xiao Zhan was mentioned, and the XNINE seems to have become a past event for these members, although some of the members still have the XNINE label in their Weibo certification, the three who have joined the R1SE like Xia Zhi Guang, Zhao Lei, and Yan Yujia have changed their certification to the new group.
It is also for these reasons that most people feel that the XNINE, although not publicly disbanded, has actually been quietly disbanded.
The team's team members are busy with their respective careers.
But is that really the case?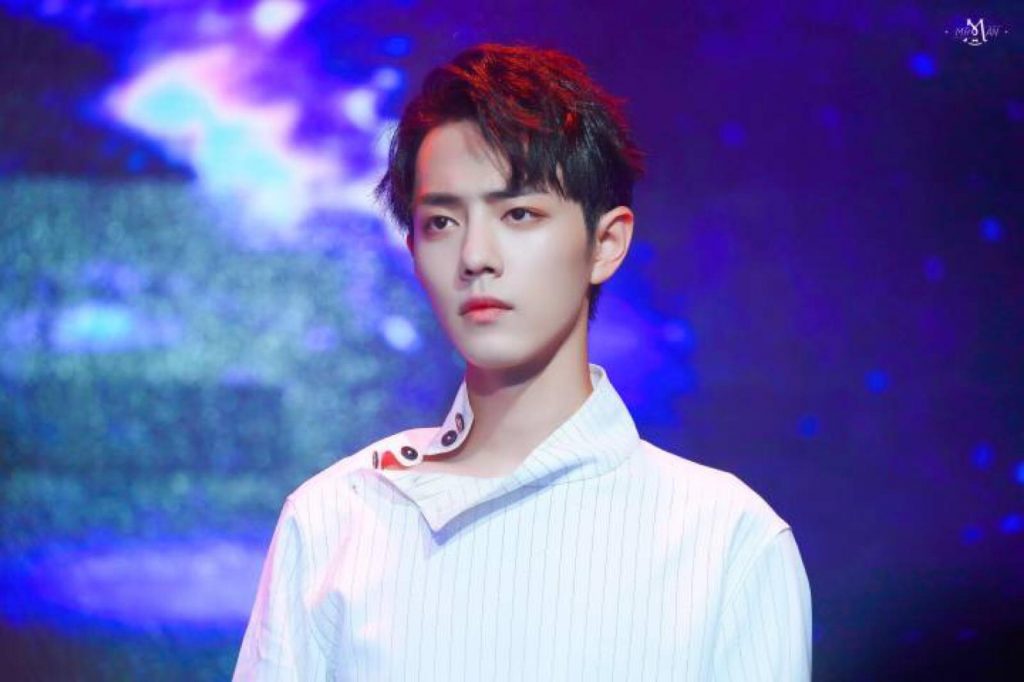 Xiao Zhan, Xia Zhiguang, etc. have new growth, the group has existed in name only
Although the captain and some of their fans are convinced that the XNINE is not disbanded, the group is no longer able to attend events together as they used to. And this is just a euphemism for the fact that the XNINE is not disbanded.
For the current XNINE, each member's development prospects have been different, and Xiao Zhan is undoubtedly the most successful of the members after he soloed.
Xiao Zhan and Wang Yibo stared in "The Untamed", has directly risen to the top of the entertainment industry. Not to mention that afterward, he still has a lot of hot drama in his hands, and his development will not be a problem.
Guo Zifan, another member who transitioned to an actor, has not yet graduated from college and is very young, but he has made a strong impression on many viewers by starring in youth dramas such as "A Little Reunion", and should have a very good future if he continues to develop as a young actor.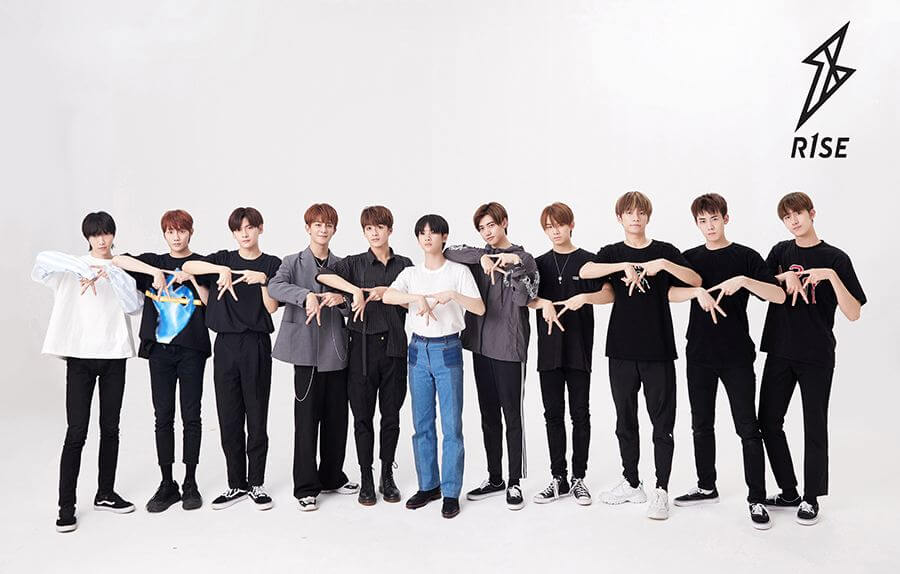 And 2019, Xia Zhiguang, Yan Xujia, Zhao Lei, and Peng Chuyue participated in the talent show "Produce Camp 2019", in the end, Peng Chuyue did not get a good result to debut. But in this way, Xia Zhiguang, Zhao Lei, and Yan Xujia once again embarked on the path of a new boy group.
Of course, R1SE is a very good chance for them, after all, this group has strong resources, with a captain like Zhou Zhennan, in such a period of idol eruption, the development of the group will naturally also be very good.
Other than these members, the development of others has been relatively poorly, like Gu Jiacheng and Peng Chuyue are also actively transforming to actors, but there has been no big hit in the drama.
Although Gu Jiacheng's acting skills and facial values are not inferior to Xiao Zhen's, and he is a more important protagonist in "Oh, My Emperor", but he has been slow to catch on. After that, he should still develop his own line of acting, but whether he will become a hit depends on timing and luck.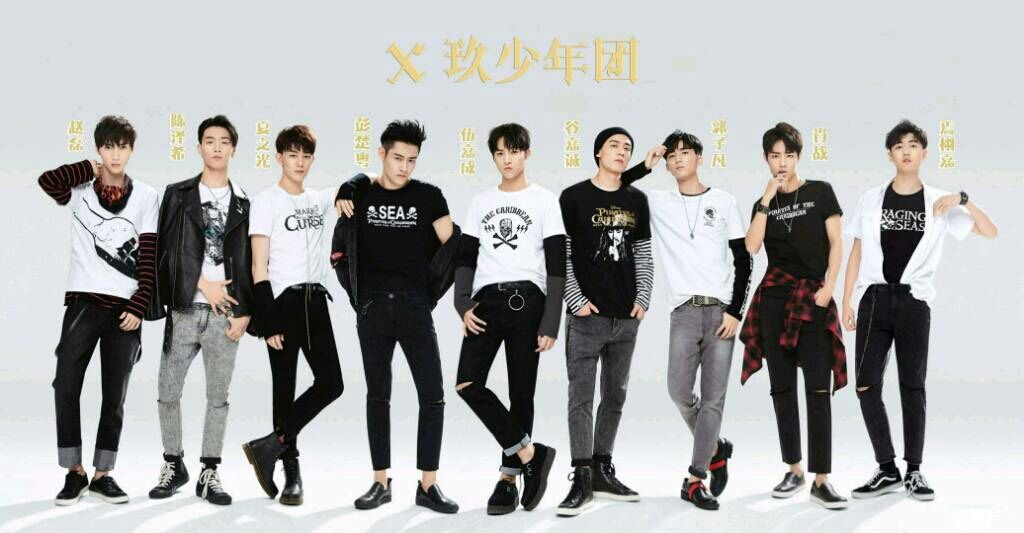 Hopelessly, the company is still cheating fans to get hot?
In fact, in this way, there is little hope for the group to come together again.
Although the R1SE of Xia Zhiguang, Yan Xujia, and Zhao Lei is a limited team and will probably disband soon, after that, will they still be able to return to the XNINE to continue their activities? It's all difficult to say.
Just like WJSN's Wu Xuan Yi and Meng Meiqi have to leave WJSN after joining Rocket Girls 101, and now that Rocket Girls 101 is about to disband, the possibility of Wu Xuan Yi and Meng Meiqi returning to their original group is already very small, after all, the two of them can now achieve the popularity and hotness to solo.
Moreover, as a top-ranked Xiao Jian, it's already difficult to make a public comeback after the storm, not to mention the fact that it's going to be a big problem in terms of timing and schedule.
So the possibility of the XNINE appear together in recent years is very small, but the captain and company still insist that the group did not disband are actually because the members' contracts are still with the original company, so they still belong to the XNINE.
Related Posts
X NINE

Xiao Zhan (Sean Xiao) Profile

Is Xiao Zhan and Wang Yibo's Relationship Getting Worse?

What A Pity Of Xiao Zhan And His Girlfriend In College

Fans Worry Xiao Zhan And Ren Min Will Fall In Love Because Of "The Longest Promise"

Wang Yibo Xiao Zhan's Controversial Interactions - Another Infighting Between "Bojun Yixiao"?

Xiao Zhan's Ideal Type Is Disclosed. Do You Meet?

Xiao Zhan Photos

How Is the Relationship Between Xiao Zhan, Yang Zi?

What's Xiao Zhan and Li Qin Relationship?

Xiao Zhan Ranked 1st, Wang Yibo 2rd - The Most Popular Chinese Actor in Thailand

Xiao Zhan Party Denied Rumors of Dating, Getting Married And Having A Baby Secretly.

Xiao Zhan Dramas, Movies, and TV Shows List

Xiao Zhan, Yang Zi: "The Oath of Love" Will Be Delayed-Release? HunanTV Confirmed It

Xiao Zhan Won The Most Handsome Man of 2020

Xiao Zhan And Wang Yibo Become Competitor, "Douluo Continent" and The Legend of Fei" May Be Aired at The Same Period

Yang Zi, Xiao Zhan: What Kind Of Chemistry Will They Bring In "The Oath of Love"

Xiao Zhan Helped Yang Zi With Her Dress On Weibo Night, "The Oath Of Love" CP Is So Sweet.

Xiao Zhan, Wu Xuanyi Staged Mutual Dislike On The Press Conference Of The "Douluo Continent"

8 Most Anticipated C-Drama in 2021