Fans Worry Xiao Zhan And Ren Min Will Fall In Love Because Of "The Longest Promise"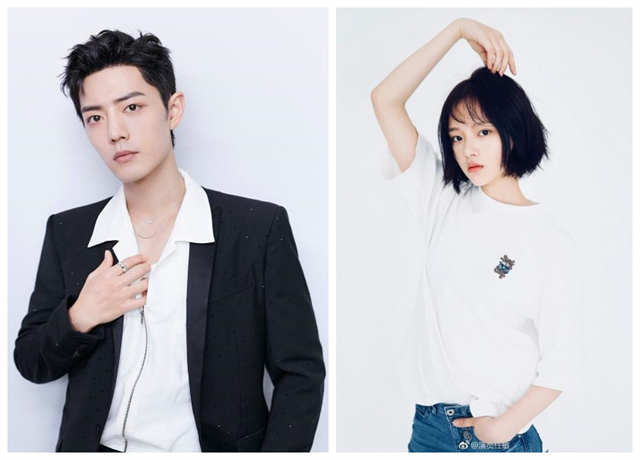 Starring Xiao Zhan, Ren Min, the ancient drama "The Longest Promise" is regarded as a hit drama from the beginning.
Because the drama is adapted from the novel "Zhu Yan" which is already quite high visibility. While the male lead Xiao Zhan is undoubtedly a top popular star, the female lead Re Min is a very popular young actress with good acting skills.
Such a combination, it naturally bears a high expectation of netizens.
Therefore, even if this drama is still in the shooting, every move is also highly concerned.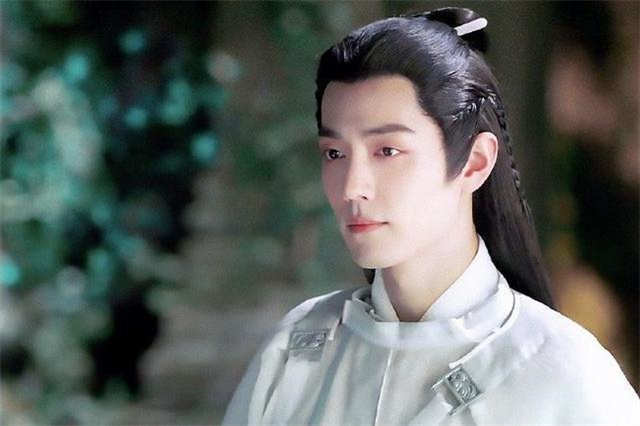 Not long ago, the official Weibo of the drama released the trailer, in which Xiao Zhao is in an immortal aura, so charming with a white dressing, perfectly suitable for the immortal style. Netizens' anticipation for this drama was soaring.
But the love life of Shi Ying does not seem to be very smooth. The drama involves a lot of gut-wrenching plots. Xiao Zhan tearful look back, that everyone can not help but across the screen to wipe his tears.
The drama is based on Cang Yue's novel "Zhu Yan". It tells the story of the lonely and cool son of Kong Sang Dynasty, Shi Ying, and the passionate and righteous princess of the Chi Zu, Zhu Yan. They have a long-standing relationship due to the grace of a flower.
Shi Ying accompanies Zhu Yan to grow up, and they guard the Kong Sang dynasty together.
Recently, a video of Xiao Zhan and Ren Min's kissing scene was released on the net.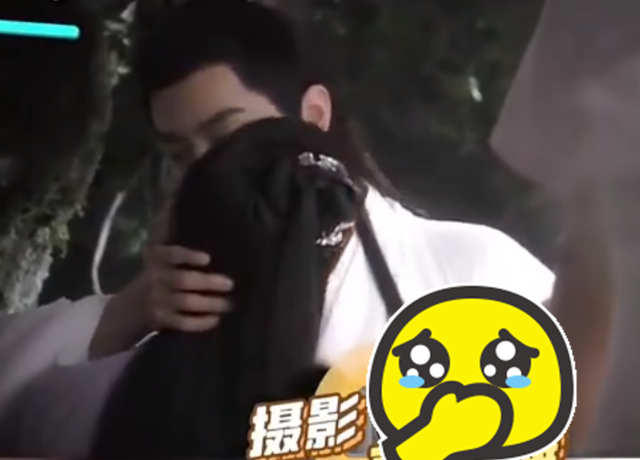 Soon after the video was posted, the topic was viewed 120 million times. It became one of the most searched topics on Weibo.
In this kiss scene, Xiao Zhan and Ren Min kissed for fourteen seconds. Fans were excited and screaming in the comments section when seeing it.
In fact, when the drama announced the male and female lead actors, many fans worried about Xiao Zhan and Ren Min were not very perfect for each other as CP.
But from the trailer, this worry is completely superfluous. Especially, when Ren Min and Xiao Zhan dressed to attend the 10th anniversary Festival of Tencent together, their "black and white match" look was too great.
At the moment of going on stage, Ren Min held the arm of Xiao Zhan. It was easy to see that this pair of CP relationship is good.
Ren Min was a little nervous and serious at first when asked questions by the host. Fortunately, Xiao Zhan took great care of Ren Min.
When the host raised the question, Xiao Zhan look at Ren Min in the first time, as long as Ren Min did not know how to reply, Xiao Zhan immediately help her. Xiao Zhan is really great and very attentive and kind!
When off the stage, Xiao Zhan was also gently to take care of Ren Min's walking inconvenience with her high-heeled shoes.
Xiao Zhan's fans are worried that Xiao Zhan and Ren Min will be in a relationship as well.
On June 1, 2021, some media captured a video of Wang Ziqi and Wang Churan walking hand in hand after a late night dinner, suspecting they were in a relationship.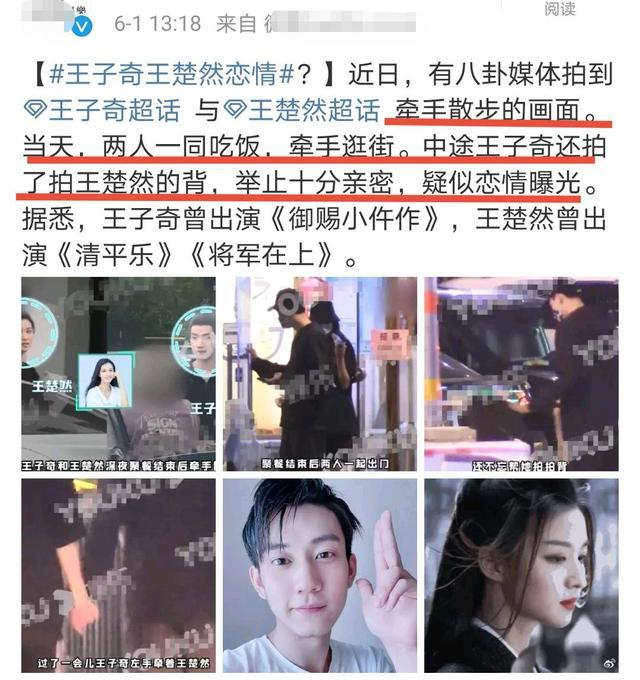 Wang Ziqi and Wang Churan take the supporting roles of the TV series "The Longest Promise". In the drama, they may have emotional scenes. However, the drama has only just started shooting one month.
They have turned the false love real, netizens thought the atmosphere of this crew must be very good. They are afraid that Xiao Zhan and Ren Min also fall in love over the play.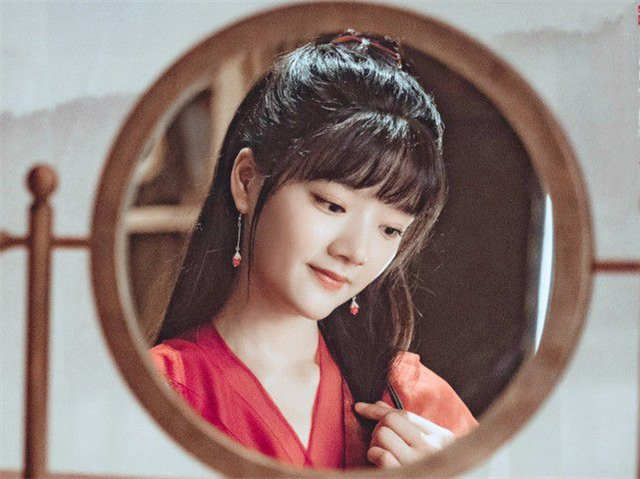 Is it possiable for Xiao Zhan and Ren Min to be in a relationship?
Ren Min was once asked in a variety show: "Have you ever dated?" She said: "Of course, who hasn't fallen in love yet?"
Ren Min was asked again, "You don't shy away from talking about this at all?" Ren Min said, "Because I'm an actor, they said actors are allowed to fall in love, netizens said it, it should be okay, right?"
It seems that Ren Min, who was born in 1999, is ready to fall in love at any time. Ren Min is an actor, can fall in love, but Xiao Zhan is an idol, dating may have some effect on his career.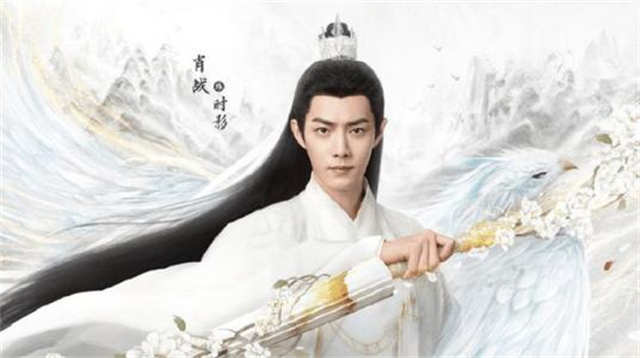 However, after the 227 incident, Xiao Zhan has matured a lot and will cherish his current career more. He will not have a relationship soon. Now, who is in the heart of Xiao Zhan? It must be fans.
In a show, Xiao Zhan was also asked: Has your mother pushed you to get married? Xiao Zhan gave a generous answer: Yes, my mother also asked me to have a blind date.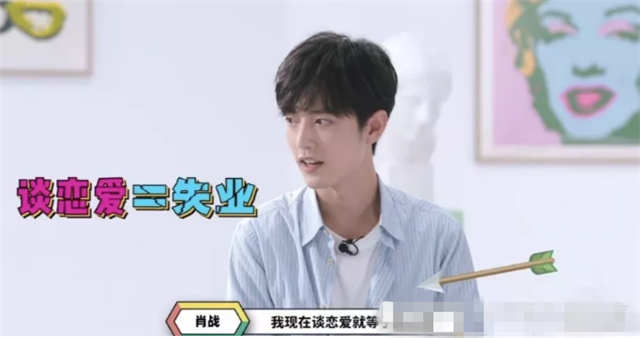 He direct and frankly replied to his mother: Mom if I am in a relationship is the same as unemployment! Xiao's answer is both realistic and helpless. As an idol, once the relationship is announced, his career will certainly have an impact. Especially, he is in his career rasing period.
Many idols have delayed their marriage because of their careers. Some idols are still single even at an older age, although they have achieved success in their careers. Perhaps this is the so-called you can't have your cake and eat it too!
But we believe that such an excellent warm idol like Xiao Zhan should not always be single.
Xiao Zhan has just burst into the limelight for 2 years, he would consider his love life after his career has been achieved. We also wonder who will be lucky enough to become his girlfriend in future.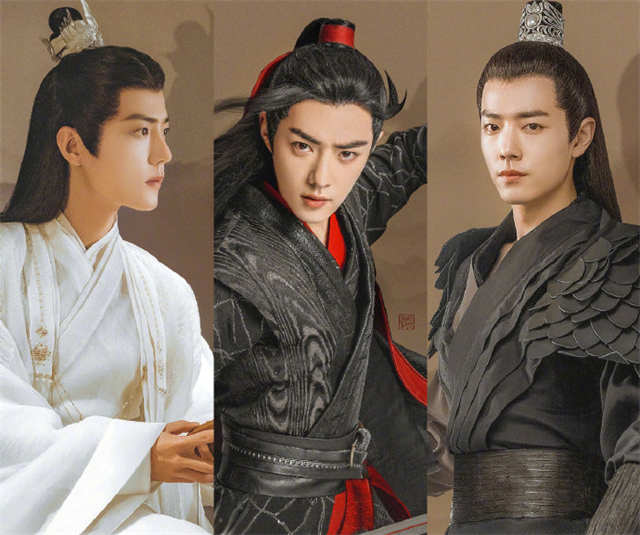 In fact, from the role of Wei Wuxian to Ji Chong to Tang San, Xiao Zhan played a lot of costume roles, but each role has very different character settings and has its own distinctive characteristics, so Xiao Zhan has brought a big surprise to everyone each time.
This time, Xiao Zhao's role as Shi Ying is still different from all the previous roles. Shi Ying who is gentle as jade will take everyone to feel a new experience. Let's look forward to "The Longest Promise".
Related Posts
Xiao Zhan (Sean Xiao) Profile

Ren Min (任敏) Profile

Is Xiao Zhan and Wang Yibo's Relationship Getting Worse?

What A Pity Of Xiao Zhan And His Girlfriend In College

Wang Yibo Xiao Zhan's Controversial Interactions - Another Infighting Between "Bojun Yixiao"?

Xiao Zhan's Ideal Type Is Disclosed. Do You Meet?

How Is the Relationship Between Xiao Zhan, Yang Zi?

Xiao Zhan Photos

What's Xiao Zhan and Li Qin Relationship?

Did X NINE Disband? Xiao Zhan, Xia Zhiguang are going their own way.

Xiao Zhan Party Denied Rumors of Dating, Getting Married And Having A Baby Secretly.

Xiao Zhan Ranked 1st, Wang Yibo 2rd - The Most Popular Chinese Actor in Thailand

Ren Min Dramas, Movies, and TV Shows List

Xiao Zhan Dramas, Movies, and TV Shows List

Xiao Zhan, Yang Zi: "The Oath of Love" Will Be Delayed-Release? HunanTV Confirmed It

Xiao Zhan Won The Most Handsome Man of 2020

Xiao Zhan And Wang Yibo Become Competitor, "Douluo Continent" and The Legend of Fei" May Be Aired at The Same Period

Yang Zi, Xiao Zhan: What Kind Of Chemistry Will They Bring In "The Oath of Love"

Xiao Zhan Helped Yang Zi With Her Dress On Weibo Night, "The Oath Of Love" CP Is So Sweet.

Xiao Zhan, Wu Xuanyi Staged Mutual Dislike On The Press Conference Of The "Douluo Continent"