The Longest Promise – Xiao Zhan, Ren Min
The Longest Promise is a costume drama directed by Jiang Jiajun, starring Xiao Zhan and Ren Min.

The drama is based on Cang Yue's novel, which tells the story of the emotional entanglement between Shi Ying, the aloof prince of Kongsang, and Zhu Yan, the righteous princess of the Chi Zu. The fate of the Kongsang dynasty changes as their destiny goes.
Details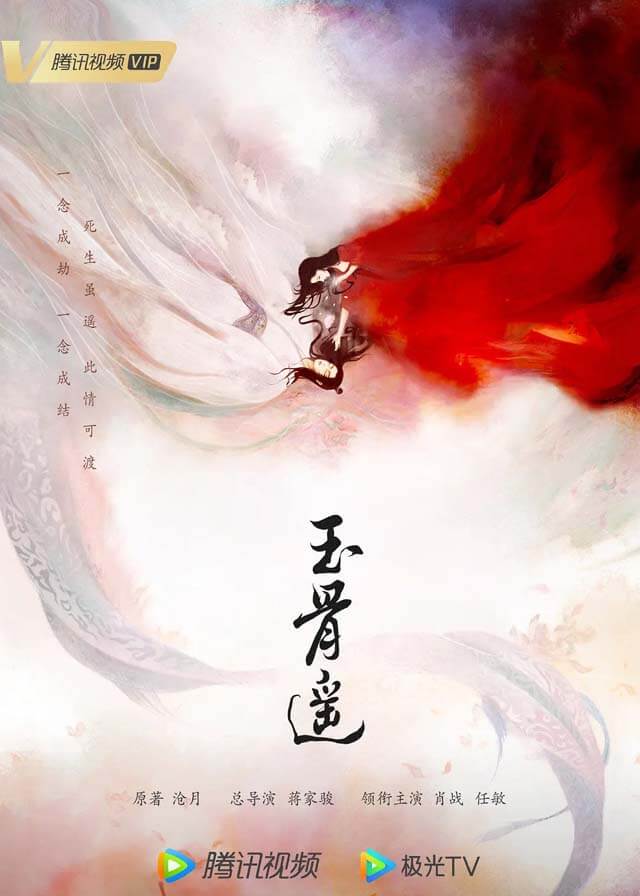 English Title: The Longest Promise
Chinese Title: 玉骨遥
Genre: Costume, Romance, Fantasy
Writer: Wu Yingying
Director: Jiang Jiajun
Broadcasting Website: WeTV
Release Date: –
Cast

Xiao Zhan
as Shi Ying

Ren Min
as Zhu Yan

Fang Yilun as Shi Ying

Wang Churan as Zhu Yan

Wang Ziqi
as Zhi Yanyuan

Li Mingde as Bai Xuelu
Ye Shengjia as Qing Gang

Han Dong as Chong Ming
Synopsis
The aloof prince Kongsang, Shi Ying, and the righteous princess of the Chi Zu, Zhu Yan, had a predestination in their life.
By mistake, they become master and apprentice for three years.
Shi Ying fell in love with Zhu Yan from the first moment he saw her. When Zhu Yan was thirteen years old, Shi Ying sent Zhu Yan off Jiuyi Mountain and gave her the Jade Bone, the bride-price of successive Emperors of Khongsang.
When the evil raised, Kongsang is in danger. Shi Ying mistakenly thought that Zhi Yuan who grew up with Zhu Yan was the sea emperor, so he sealed Zhi Yuan.
This led to a battle between Shi Ying and Zhu Yan, Shi Ying was killed by Zhu Yan voluntarily. Zhu Yan stabbed the Jade Bone to Shi Ying.
A saying turned out to be a prophecy.
However, the fate has changed as early as the day it was spied on…