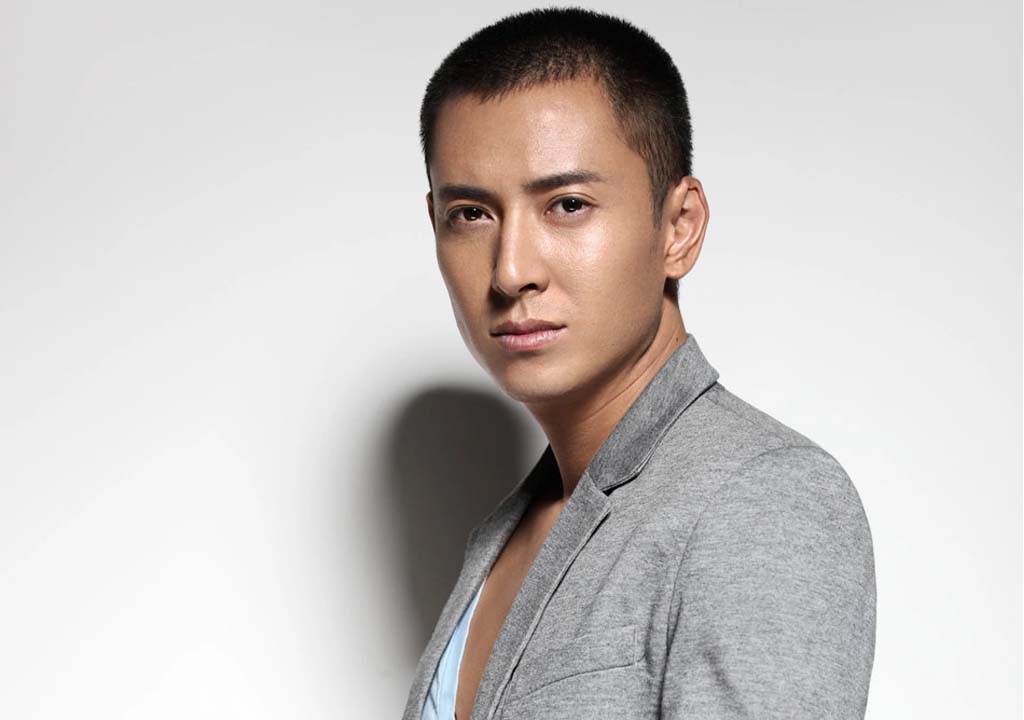 Han Dong(韩栋), born on November 11, 1980, in Hangzhou, Zhejiang, China, is a Chinese Actor.

In 2005, He made his debut in the TV series "Special 24 Hours". In 2014, he starred as Wei Xiaobao in the ancient martial arts drama "The Deer And The Cauldron" and gain lots of attention.
Basic Info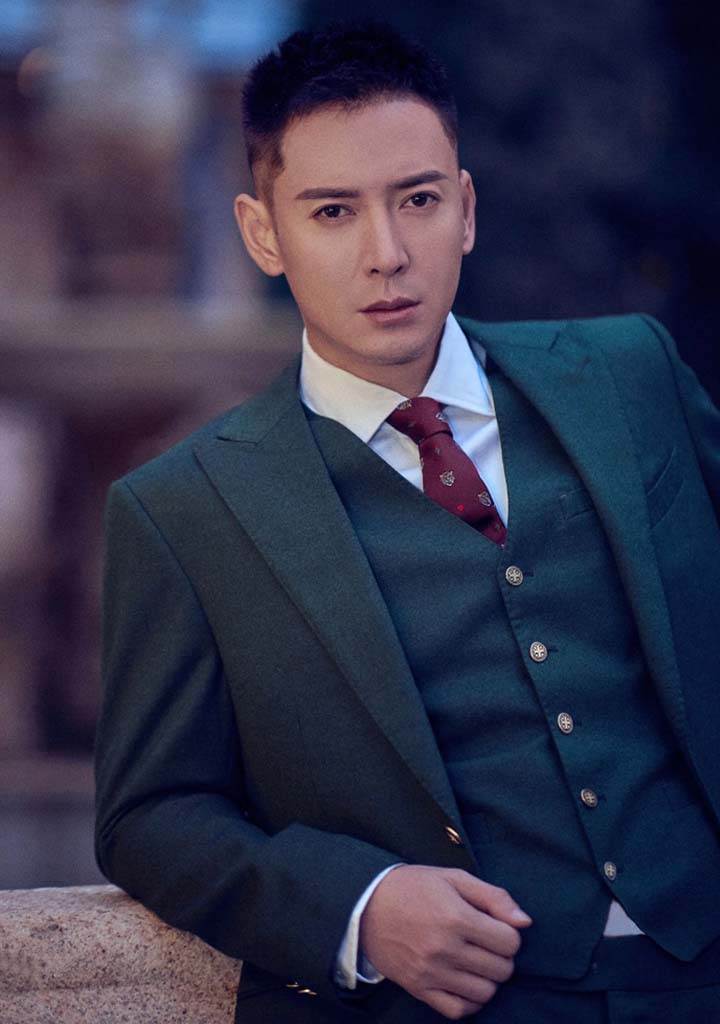 Stage Name: Han Dong
Birth Name: Han Dong(韩栋)
Birthday: November 11, 1980
Place of Birth: Hangzhou, Zhejiang
Nationality: China
Zodiac Sign: Scorpio
Height: 180cm
Weight: 68kg
Blood Type: A
Fandom Name: Dong Sun(Winter Bamboo Shoots)
Instagram: –
Weibo: 韩栋
Facts
Han Dong's agency is H&R Century Pictures.
Education: he studied at the Central South University majored in Civil Engineering.
His wife is Li Xiang, a entertainment agent of Yang Zi(杨子) company.
Enjoys working out.
He doesn't like to play similar roles in dramas.
Films
Liao Zhai: Hua Shen Ze Fei(聊斋之花神绎妃)(Song Yichen)(TBA)
Dragon Master(降龙大师:猎龙队)(Li Xiuyuan)(TBA)
Liao Zhai: Big Fish(聊斋之海大鱼)(Hai Dayu)(2020)
The Beauty Skin(美人皮)(Qiao Sheng)(2020)
The Campus Belle's Bodyguard 2(校花的超级保镖之异世营救)(Wu Xiang)(2019)
The Campus Belle's Bodyguard(校花的超级保镖之无极诀)(Wu Xiang)(2016)
To Love God(爱神)(Manager Ma)(2013)
Ever Loving Ocean of Blues(蓝调海之恋)(Zhan Muchen)(2012)
Youth's Pride(青春的骄傲)(Guo Jingge)(2011)
East Meets West(东成西就2011)(Yi Jian)(2011)
The Sorcerer and the White Snake(白蛇传说)(Medicine picker)(2011)
The Dancing Girl's Passage(侠侣探案之商女梦断)(Wang Keshan)(2007)
Young Xunzi(少年荀子)(Tian Fazhang)(2006)
Human Smoke in the Mirror(镜里人烟)(Ma Ningguang)(2005)
A Chinese Tall Story(情癫大圣)(Tu Lang)(2005)
Television Series
Jin Wu Wei(金吾卫之天魔鬼畜)(Tang Xuanzong)(TBA)
The Nest(蜂巢)(Luo Mingxing)(TBA)
Peace in Palace, Peace in Chang'an(天下长安)(Li Jiancheng)(TBA)
Beauty Water(整容液)(TBA)
Missing You Everyday(天天想你)(Song Ting)(TBA)
Our Little Secret(我们的秘密)(An Mingbei)(TBA)
Tian Si Chuan(填四川)(Yong Zheng)(TBA)
Stand By Me(与君歌)(Prince Guang)(2021)
No Boundary(玉昭令)(Yang Jian)(2021)
Qing Qing Zi Jin(青青子衿)(Zhou Meng)(2020)
The Promise of Chang'an(长安诺)(Xiao Chengrui)(2020)
Dance of the Sky Empire(天舞纪)(Shi Xingyu)(2020)
Sai Shang Feng Yun Ji(塞上风云记)(Lu Junjie)(2020)
Autumn Cicada(秋蝉)(Yu Ying)(2020)
Court Battle(决胜法庭)(Tie Li)(2020)
Under The Power(锦衣之下)(Yan Shifan)(2019)(★★★★★)
Please Give Me a Pair of Wings(请赐我一双翅膀)(Leng Liwei)(2019)
Hard Bone: Desperate Way To Return(硬骨头之绝地归途)(Wen Long)(2018)
Beauties in the Closet(柜中美人)(Hua Wuhuan)(2018)
The Taoism Grandmaster(玄门大师)(Yang Jin)(2018)
Nanking Love Story(南京爱情)(Gao Yingbang)(2017)
Lost Love in Times(醉玲珑)(Xi Xie)(2017)
Big Inn(大客栈)(Lin Zhuoying)(2017)
Love, Just Come(爱,来的刚好)(Duan Tianlang)(2017)
The Legend of the Condor Heroes(射雕英雄传)(Wang Chongyang)(2017)
Chinese Paladin 5(仙剑云之凡)(Xia Gulin)(2016)
The Four(少年四大名捕)(Zhang Sheng)(2015)
Love Jewelry(爱情珠宝)(Chu Yunxiang)(2015)
In the Dream to Find the Answer(四手妙弹)(Qi Han)(2015)
A Scholar Dream of Woman(碧血书香梦)(Xuan Liji)(2015)
Sunflower Love(情满雪阳花)(Li Chao)(2015)
Shen Yi Da Gong Dao Qian Zhuan(神医大道公前传)(Wu Ben)(2014)
The Deer and the Cauldron(鹿鼎记)(Wei Xiaobao)(2014)(★★★★★)
Sound of the Desert(风中奇缘)(Li Ji)(2014)
The Stand In(十月围城)(Dai Feng)(2014)
The Demi-Gods and Semi-Devils(天龙八部)(Xu Zhu)(2013)(★★★★★)
Fall In Love(恋爱的那点事儿)(Classmate Zhuo)(2013)
Earth God and Earth Grandmother(土地公土地婆)(Huang Guisheng)(2013)
The War For Beauties(爱情悠悠药草香)(Bai Qiansheng)(2013)
Prince of Lan Ling(兰陵王)(Yang Jian)(2013)
Legend of Lu Zhen(陆贞传奇)(Li Cheng)(2013)
Love Without Promise(没有承诺的爱)(Ren Jie)(2013)
Swordsman(笑傲江湖)(Tian Boguang)(2013)
In Love With Power(美人无泪)(2012)(★★★★)
Cuo Dian Yuan Yang(错点鸳鸯)(Shi Wuhen)(2012)
Hong Qiang Lu Wa(红墙绿瓦之残阳)(Xianfeng Emperor)(2012)
Chinese Sherlock Shi(新施公案)(Prince Qi'erqun)(2011)
Hongchen Liying(红尘丽影)(Xu Ke)(2011)
Scarlet Heart(步步惊心)(Yin Tang)(2011)(★★★★)
All Men Are Brothers(水浒传)(Shi Jin)(2011)
Sanctuary(圣堂风云)(Xu Yanfang)(2011)
Xia Nanyang(下南洋)(Kuang Zhenjia)(2011)
Journey to the West(西游记)(Reverend Jinguang)(2010)
Cafe(苦咖啡)(Lin Lishen)(2010)
Who Understands a Woman's Heart(谁懂女儿心)(Yu Dahai)(2009)
The Legend and the Hero 2(封神榜之武王伐纣)(Yang Jian)(2009)
Jiangshan Yao Sai(江阴要塞)(Tang Chengyu)(2009)
River City Order(江城令)(Chang Liang)(2009)
Li Sen Legend(李森传奇)(Yun Yi)(2008)
Love Strategy(恋爱兵法)(Qing Wei)(2008)
Detective's Couple: The Dancing Girl Passage(侠侣探案之商女梦断)(Wang Keshan)(2007)
Kao Shan(靠山)(Han Nianjun)(2007)
White Valentine Dream(白色情人梦)(Ma Qi)(2007)
Longmen Station(龙门驿站之新嫁衣)(Wang Zijun)(2006)
The Legend and the Hero(封神榜之凤鸣岐山)(Yang Jian)(2006)
The Young Warriors(少年杨家将)(Bai Xu)(2006)
Female Prosecutor Diary(女检察官手记之翻供)(Xia Qingqing)(2005)
Emergency Life(急救生活)(Fang Xiaoke)(2005)
Taizu Mishi(太祖秘史)(He Zhili)(2005)
Fei Chang 24 Hours(非常24小时)(Le Tianqiong)(2005)
---
Any content to add or anything want to know about Han Dong, welcome to contact us or leave a comment below.