Thomas Tong (Tong Mengshi) Profile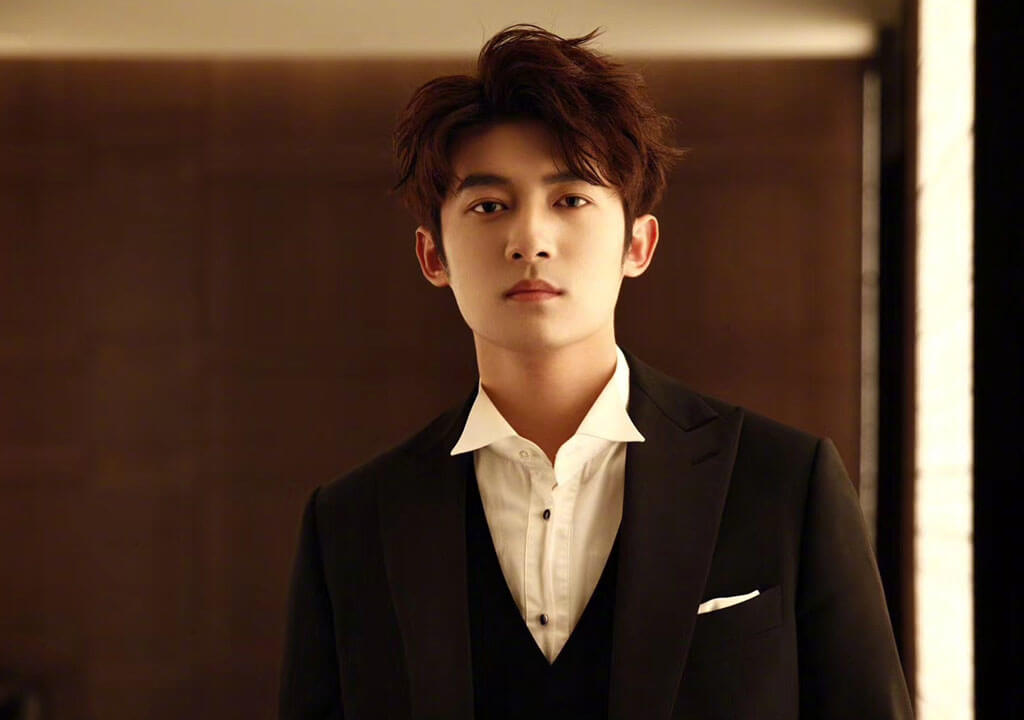 Thomas Tong(Tong Mengshi, 佟梦实) was born on January 22, 1993, in Xuzhou, Jiangsu, China, is a Chinese actor.

In 2015, he participated in the reality show "Fresh Man" as an external student, thus officially entering showbiz. In the same year, he played in his first drama "The Legend of Chusen". In January 2018, he appeared in the ancient drama "Joy of Love", in which he played Wu Zhu.
Basic Info
Stage Name: Tong Meng Shi
Chinese Name: Tong Mengshi(佟梦实)
English Name: Thomas Tong
Nickname: Shi Tou(Stone)
Birthday: January 22, 1993
Place of Birth: Xuzhou, Jiangsu
Nationality: China
Zodiac Sign: Aquarius
Height: 183cm
Weight: 69kg
Blood Type: B
Fandom Name: Shi Tou Dan
Instagram: –
Weibo: 佟梦实
Facts
Thomas Tong's agency is Mango Entertainment.
Education: he studied at the China University of Mining and Technology.
He was influenced by his father, who was a sportsman, and became a national level 2 athlete.
His sporting speciality is the 100m race.
During his time at the university, he has served as Vice President of the school's Social League, Head of the Arts Department, and Vice President of the Recitation Association.
Likes to play basketball and skiing.
Doesn't like shop online.
Favorite Actor: Wu Xiubo.
Favorite Singers: Jay Chou, Jacky Cheung.
Loves the Japanese style trench coat.
Likes to travel to Iceland and Russia, because he had a lot of coats that he didn't get a chance to wear.
If he doesn't become an actor, he wants to be a traveller.
Thomas Tong is more satisfied with his nose.
Ideal Type Girlfriend: beautiful, innocent, support and understand him.
Television Series
Qian Qiu Ling(千秋令)(Mo Xiao / Bai Yan)(TBA)
The Lady in Butcher's House(屠户家的小娘子)(Xu Qingjia)(TBA)
Please! 8 Hours(拜托了!8小时)(Ye Tian)(TBA)
You Are My Eternal Star(你是我的永恒星辰)(Lu Yuheng)(TBA)
Wonderful Time(一念时光)(Gong Ou)(TBA)
The New Version of the Condor Heroes(神雕侠侣)(Yang Guo)(TBA)
Bright as the Moon(皎若云间月)(Rong Jing)(2021)
Qing Chun Xiang Qian Chong(青春向前冲)(Huo Bin)(2021)
Refinment Of Faith(百炼成钢)(Zuo Quan)(2021)
Together(在一起)(Bai Tao)(2020)
Joy of Life(庆余年)(Wu Zhu)(2019)
The Legend of Haolan(皓镧传)(Ying Zheng)(2019)
The Taoism Grandmaster(玄门大师)(Zhang Ling)(2018)
Basketball Fever(热血狂篮)(Chu Xiao)(2018)
Colorful Bone(艳骨)(Chu Zizhong / Lue Ying)(2017)
Proud of Love II(别那么骄傲2)(He Zhizhou)(2017)
Noble Aspirations II(青云志2)(Shi Tou)(2016)
Proud of Love(别那么骄傲)(He Zhizhou)(2016)
Noble Aspirations(青云志)(Shi Tou)(2016)
---
Any content to add or anything want to know about Thomas Tong Mengshi, welcome to contact us or leave a comment below.