Eight Hours – Thomas Tong, Xiao Yan
Eight Hours is a romantic drama directed by Ding Yangguo and Lan Haihan, led by Tong Mengshi and Xiao Yan, co-starring Ren Yankai, Zhu Danni, Zhao Bin, Zhao Tianyu, and Fan Shiran.
The drama tells the story of "Black tech" master Ye Tian, a genius with a high IQ, and Bai Wei, the best player in the AR competition world, who turns from "enemy of a lifetime" to "lover of a lifetime".
Details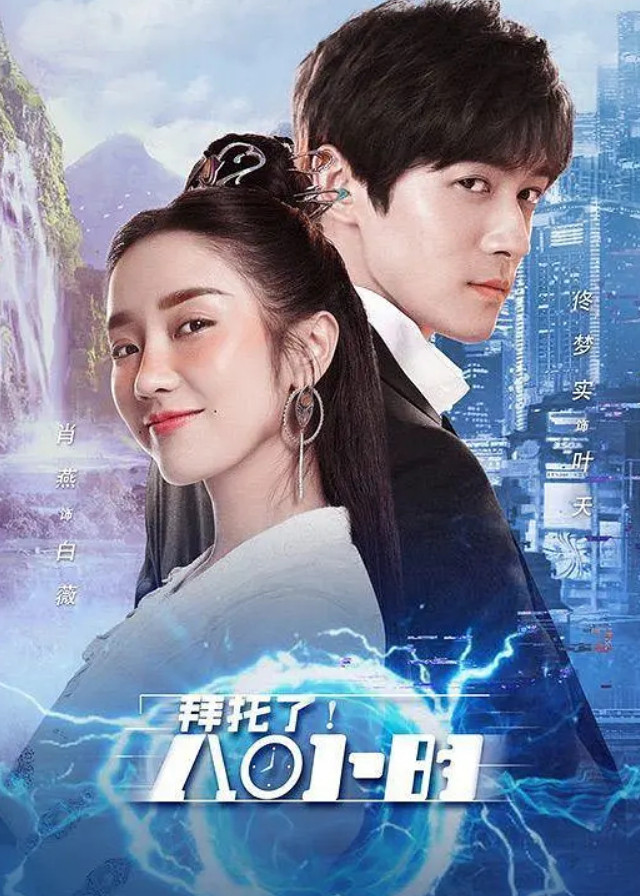 English Title: Eight Hours
Chinese Title: 拜托了!8小时
Genre: Romance, Drama, Sci-fi, Fantasy
Tag: Time Travel, Female Chases Male First, Gaming, Virtual Reality, Parallel Universe, Martial Arts
Episodes: 24
Duration: –
Director: Ding Yangguo, Lan Haihan
Writer: Tian Ran, Chen Yinguo, Ma Xiaoyu
Producer: Wu Zheng, Wei Jian, Zhang Xiaomei, Zhang Yi, Lin Qing
Product Company: iQIYI
Released Date: 2022-12-08
Boradcast Website: iQIYI, Viki
Cast
Synopsis
The story is set in 2029, when Ye Tian, the president of the Weilan Group, suffers an accident and falls into a permanent coma, and his posthumous "Pan Gu" system will be released by the Group.
Bai Wei enters the "Pan Gu" in order to take a last look at the fantasy world that Ye Tian designed for the players, only to meet a living "Ye Tian".
It turns out that Ye Tian was framed, but his consciousness was left in "Pan Gu". Once he died in "Pan Gu", he would disappear completely from the real world.
Bai Wei resolutely offers a hand to her former rival, and an incredible "body swap rescue" plan is born…