Bright As The Moon – Zhang Zhixi, Thomas Tong Mengshi
Bright As The Moon is a costume romance drama, directed by Guo Hu and Ren Haitao and starring Zhang Zhixi and Tong Mengsi, co-starring Xiang Hao, Cheng Yanqiu, Li Ruojia, and Wang Haozhen.

This drama is based on Xi Qi Qing's novel "Wan Ku Shi Zi Fei", which tells the story of a love affair between Yun Shanyue and Rong Jing.
Details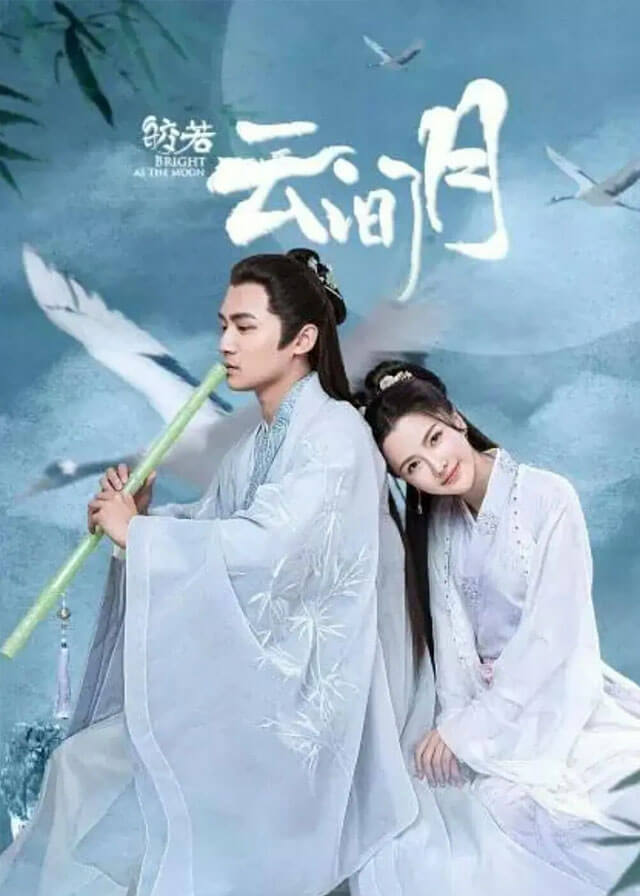 English Title: Bright As The Moon
Chinese Title: 皎若云间月
Genre: Costume, Romance
Episodes: 40
Director: Guo Hu, Ren Haitao
Writer: Ma Yuxuan, Wang Ting, Zhang Zhixi
Product Company: Youyoucao Film & TV, Pinge Media
Broadcasting Website: 中剧独播(Youtube)
Released Date: October 4, 2021
Cast

Zhang Zhixi
as Yun Qianyue

Tong Mengshi
as Rong Jing

Xiang Hao as Ye Qingran

Chen Yanqiu as Tuoba Yeqing

Li Daikun as Nanling Rui

Li Ruojia as Qin Yuling

Wang Haozhen as Ye Tianyi
Synopsis
It is rumored that the elder daughter of Prince Yun, Yun Qianyue, is a "playgirl", arrogant and domineering, who can't read a word.
In fact, the reason why Yun Qianyue makes the rumor spread to the public, she doesn't wanna marry into the royal family and disguise for decades.
As early as ten years ago, Yun Qianyue has been in love with Rong Jing, the son of Prince Rong, but it was oppressed by the imperial power.
Rong Jing, the Prince of Rong who has extremely good looking, has been ill for ten years due to the suffering of cold poison for love inducing.
In order to give each other a chance, Yun Qianyue triggers the Phoenix Suffering, as the cost, she lost her memory.
However, even though Yun Qianyue has lost her memory, she has not lost her soul, and in the 10,000-year cold pool, there seems to be some kind of belief supporting her to go out of the predicament.
In the end, the predicament was solved, and Rong Jing also healed, they finally came together.