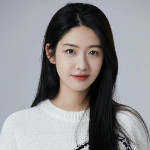 Xiang Hanzhi dramas, movies, and TV shows list contains the best TV series, films of Xiang Hanzhi and the ongoing and upcoming shows. The list will be updated continuously, bookmark this list to get the latest tv shows of Xiang Hanzhi.
Xiang Hanzhi Dramas List
TBA

#1

Historical, Suspense, Crime

Bai Yufan, Ning Li, Xiang Hanzhi

In the thirty-seventh year of the Wanli reign of the Ming dynasty, a series of murders occurred in the Du county in Jiangnan. The dead are in different identities, unrelated to each other, their bodies are arranged in bizarre positions, and a message is left at each crime scene. As the first victim's disciple, the young constable, Qu Sangeng, works together with his friends to start an investigation. As the investigation progresses, people from all backgrounds emerge. In the midst of the fog, an old case from ten years ago comes to the surface. Who is the murderer and what is his purpose?

TBA

#2

Youth, Romance, Friendship

Yang Caiyu, Neo Hou

It tells the story of a group of youths pursuing love, friendship, dreams, and growth in a small coastal town Fu Cheng, in the southeast in the 1990s.

2023-09-01

#3

Urban, Romance, Drama

Xiao Zhan, Bai Baihe

Jian Bing is a well-known advertising director in the industry, and Sheng Yang is a newcomer to society. They meet by chance at a restaurant. One has just ended her marriage and the other is waiting for love in vain. The two strangers bond and embark on a wonderful, romantic journey of love and growth. With the company of Sheng Yang, Jian Bing regains her confidence in life and love; with the guidance and encouragement of Jian Bing, Sheng Yang grows up from a young and reckless teenager. They heal each other, grow together and gradually fall in love. However, reality gets in the way. Faced with differences in status and experience, family opposition and rumours in the workplace, Jian Bing and Sheng Yang decide to leave their future to time. Three years have allowed them to grow and change. They have dedicated much to each other. It is this trust and experience that allows them to become better versions of themselves. They go round and round and move towards each other again.

2023-05-03

#4

Urban, Law, Drama

Guo Qilin, Gina Jin

Pan Yan is a apprentice lawyer at Rongke Law Firm. He and other apprentices Shu Yinan, Zuo Na and Zhu Xinxin experiences the confusion of first starting to work. In the course of their internship, they receives various types of litigation assignments. As trainee lawyers, they are not able to undertake the litigation entrusted to them by themselves, nor are they able to determine the direction and strategy of the litigation. But with the initial fear of the law, they all work diligently to prepare information and make suggestions for each litigation. Growing-up pains do not only occur in the workplace, but also in the family. How to manage the relationship with their parents also exhausts them. In the end, with the guidance and help of the firm's senior partners, Lan Hong and Du Feiyu, and after communication with their parents, they both grow up.

2022-10-13

#5

Urban, Romance, Fantasy

Yang Xuwen, Xiang Hanzhi

Ace lawyer Ke Zhengyu(2022) moves into an old flat after his career collapses. By some mysterious power, he meets Cheng Jialan(2021), a hot-blooded female journalist from a time four months ago, and is forced to become her "roommate". They begin a time-traveling love story because of a 46-minute time fusion every night.

2021-12-11

#6

Family, Life

Zhou Xun, Huang Lei, Tang Yixin

Liu Xiaomin divorced her ex-husband a long time ago and came to work in Beijing from a small place. She met and got to know Chen Zhuo, who had also been divorced. On the first anniversary of their relationship, her mother Wang Sumin and her son Jin Jiajun suddenly came to Beijing, so Liu Xiaomin and Chen Zhuo had to hide their relationship more careful. However, when her ex-husband came to Beijing and kept pestering her, her romance with Chen Zhuo was discovered by more and more people. Their respective children have become too close, and her sister's marriage has taken a bit of a tumble. A series of troubles ensued. But Liu Xiaomin and Chen Zhuo use love and forgiveness to solve the various problems in their relationship and life, and eventually reap the benefits of growth and true happiness.

2021-09-14

#7

Youth, Life, Business

Leo Wu, Neo Hou

In the early 1990s, with the reform and opening up of China, the development of the information industry opened a new page. Two rash youngsters from the Institute of Computer Science of Yanjing University, Xiao Chuan and Pei Qinghua, started their careers by selling Han cards and were selected by the director Tan Qizhang to be among the tide of computer sales. The researchers, led by the two of them, who saw the opportunity to take advantage of the policy, starting from being an agent for foreign computers and transitioning to independent research and development, transforming from grassroots to a generation of business wizards, and chronicling the history of China's rapid development at the end of the 20th century.

2020-12-14

#8

Youth, School, Romance

Wang Anyu, Xiang Hanzhi

Xia Linxi is a bright and talented student who is the best in the school, and Jiang Zhenghan is a computer master who learned programming on his own and makes a living from it. The first time they meet, Xia Linxi is ordered to catch Jiang Zhenghan, a truant student. With a little skill, she forces the unruly boy to follow her lead. However, Jiang Zhenghan subsequently becomes Xia Linxi's tutor and fights a beautiful turnaround battle. Their battle of wits and courage begins. From the incompatibility to the affection to the promise, they have experienced the change from school uniform to wedding dress, and become the most indispensable witness of each other's youth.

2020-03-22

#9

Historical, Romance, Suspense

Xiang Hanzhi, Qiu Shilun

Ye Xiaotang, as the daughter of the Ye House in capital, is very beautiful, looks like a fairy, but "repeatedly married", and the legend of the her origin being the "heavenly lone star" makes even the beggars in the capital avoid her! Ye Xiaotang had no choice but to make a float with a lot of money to tour around the city to ask for a marriage! Mu Junyan, passes by on his way to the capital to take up his duties, and inadvertently receives a "bride price" and a beautiful bride, Ye Xiaotang. When Ye Xiaotang falls into Mu Zhuyin's arms, she falls in love with him and is determined to take him as her husband! The ninth prince of the dynasty, Ling Ziran, wants to "steal" Ye Xiaotang, but he is framed as a murderer. The three of them form a team to trace the murderer, but they are involved in the unsolved cases deeply. How do they deal with the culprit behind the crime?

2019-07-17

#10

Youth, School, Romance

Pan Youcheng, Zhao Zhaoyi, Luo Zheng

He Xiaoqing grew up helping in a social welfare institution, but when she became an adult, she accidentally enrolled in a higher education school with Chinese and foreign partners. While studying hard, Xiaoqing does not forget to work after the course to earn money and keep her parents from worrying. In the process, she encounters a boy named Bi Zhanlang, who attracts her attention, and makes friends with Bi Xiwen and Dongfang Yu. He Xiaoqing's own survival in college is not as smooth as she thought, and there are also differences between classmates because of their different positions, but in those years He Xiaoqing learned a lot of skills, so she is able to solve the crisis skillfully. After some thinking about her future dreams, she realizes that she can help people in welfare institutions to realize their dreams. She lead this group of aspiring friends to find their own direction in life, and also find the love between each other.
Related Posts