Forever Love – Wang Anyu, Julia Xiang
Forever Love is a youth school romantic drama directed by Wen Deguang, led by Wang Anyu and Julia Xiang Hanzhi, co-starring Chen Ze, Pan Meiye, Zhao Haohong, Fan Zhen, Li Yutong, and Miao Xilun, with special appearances by Yuan Hao and Yang Yue.

This drama is based on the novel of the same name by Su Guang and tells the story of Jiang Zhenghan and Xia Linxi, who grow up together and pursue love on campus and insist on the pursuit of their dreams in social life.
Details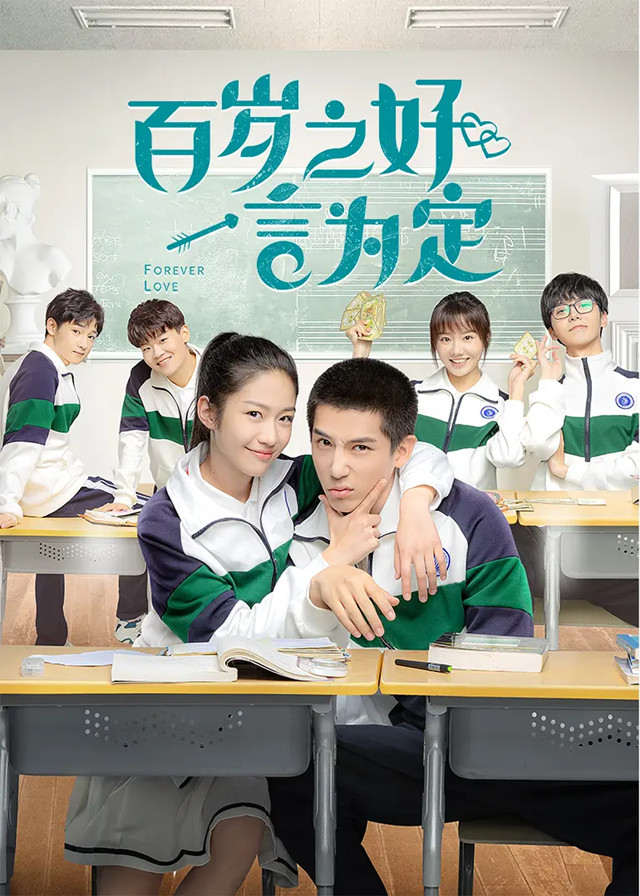 English Title: Forever Love
Chinese Title: 百岁之好,一言为定
Genre: Youth, School, Romance
Tag: Smart Male Lead, Friends to Lovers, Calm Male Lead, High School to Working Life, Campus Setting, Coming of Age
Episodes: 28
Duration: 45 min.
Director: Wen Deguang
Writer: Gao Xiaoxian
Producer: Huang Xing, Liu Zhimin, Liu Yan
Product Company: TENCENT PENGUIN PICTURES, C2M MEDIA, Beijing Shangchen Culture & Media
Released Date: 2020-12-14
Broadcast Website: Viki, WeTV, TencentVideo
Cast
Synopsis
Xia Linxi is a bright and talented student who is the best in the school, and Jiang Zhenghan is a computer master who learned programming on his own and makes a living from it.
The first time they meet, Xia Linxi is ordered to catch Jiang Zhenghan, a truant student. With a little skill, she forces the unruly boy to follow her lead.
However, Jiang Zhenghan subsequently becomes Xia Linxi's tutor and fights a beautiful turnaround battle. Their battle of wits and courage begins.
From the incompatibility to the affection to the promise, they have experienced the change from school uniform to wedding dress, and become the most indispensable witness of each other's youth.
Reviews
You May Also Like
Related Posts