Le Coup de Foudre – Janice Wu, Zhang Yujian
Le Coup de Foudre is a youth romantic drama directed by Wang Zhi and starring Janice Wu Qian, Zhang Yujian, Eden Zhao, and Ma Li.

The drama is based on Qiao Yi's essay "我不喜欢这世界,我只喜欢你/I don't like the world, I only like you", which tells the love story between an ordinary girl, Zhao Qiaoyi, and a straight-A student, Yan Mo. They grow up together from high school to college, from campus to the workplace, from school uniform to wedding dress, their love is firm as the beginning, and they finally have a happy ending.
Details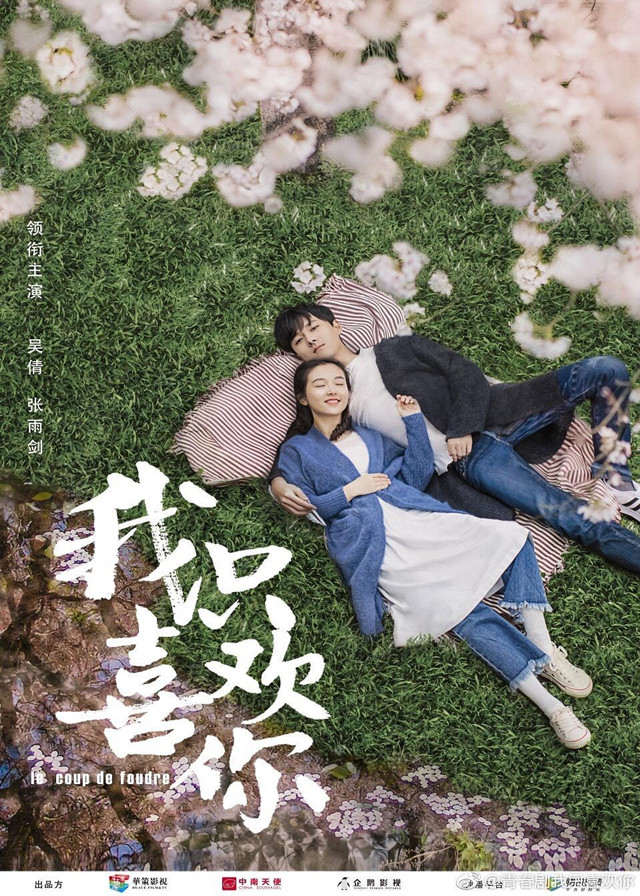 English Title: Le Coup de Foudre
Chinese Title: 我只喜欢你
Genre: Urban, Youth, Romance
Tag: High School to Working Life, Meet Again, Friends to Lovers, High School, Sismance, Smart Male Lead
Episodes: 35
Duration: 45 min.
Director: Wang Zhi
Writer: Ming Yuan, Shao Zi
Product Company: HUACE FILM&TV, Zhongnan Tianshi Culture Media, TENCENT PENGUIN PICTURES
Released Date: 2019-04-29
Watch On: Viki, AsianCrush, Huace
Subtitle:
English, Chinese, Indonesian, French, German, Greek, Hungarian, Italian, Polish, Korean, Portuguese, Spanish, Romanian
Cast
Synopsis
Zhao Qiaoyi and Yan Mo are high school classmates. One is an academic loser, One is a straight-A student. They had a study abroad appointment on the eve of graduation.
But this agreement was not completed because of a change in Qiao Yi's family, and they disconnected after graduation.
Four years later, they met again, and after a series of unexpected mistakes, Zhao Qiaoyi finally realized her feelings for Yan Mo and took the courage to go to the city where Yan Mo works to pursue her happiness.
But accidentally, she found that Yan Mo has had someone else beside him.
Yan Mo, whose studies and work are unmatched, is not good at expressing his feelings, and the matters he did for Zhao Qiaoyi silently, only he knows.
With the help of friends, they finally ruled out all the obstacles between them and got together after experiencing countless difficulties and setbacks, fulfilling that initial promise from the school uniform to the wedding dress.
After the wedding, they looked back on all the things they had done and realized that the last one had appeared at the very beginning and that companionship was the longest love confession.
Reviews
You May Also Like
Related Posts