Rules of Zoovenia – Pan Youcheng, Zhao Zhaoyi
Rules of Zoovenia is a youth school drama directed by Zhu Chunyong, starring Pan Youcheng, Zhao Zhaoyi, Luo Zheng, Chen Yihan, Tian Yitong, Wang Xudong, and Xiang Hanzhi, with a special appearance by Zhou Rui.
The drama tells the story of a group of young boys and girls who grow up and reap the rewards of their youth.
Details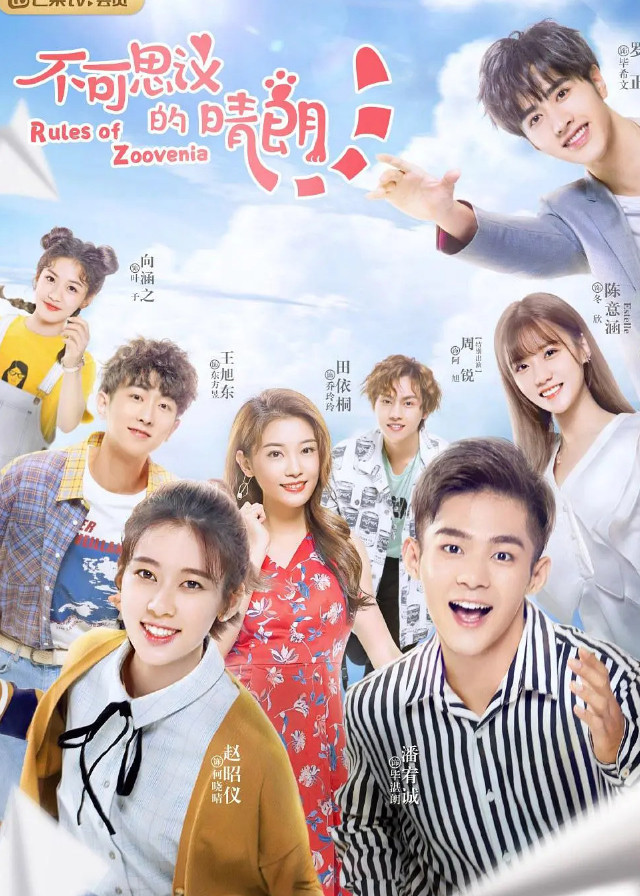 Cast
Synopsis
He Xiaoqing grew up helping in a social welfare institution, but when she became an adult, she accidentally enrolled in a higher education school with Chinese and foreign partners.
While studying hard, Xiaoqing does not forget to work after the course to earn money and keep her parents from worrying.
In the process, she encounters a boy named Bi Zhanlang, who attracts her attention, and makes friends with Bi Xiwen and Dongfang Yu.
He Xiaoqing's own survival in college is not as smooth as she thought, and there are also differences between classmates because of their different positions, but in those years He Xiaoqing learned a lot of skills, so she is able to solve the crisis skillfully.
After some thinking about her future dreams, she realizes that she can help people in welfare institutions to realize their dreams. She lead this group of aspiring friends to find their own direction in life, and also find the love between each other.
Reviews
You May Also Like
Related Posts
Is Luo Zheng Dating Ji Meihan? Who Is His Girlfriend?

Who is Julia Xiang Hanzhi's Boyfriend? Is She Dating Leo Wu Lei?

Luo Zheng Photos

Luo Zheng Dramas, Movies, and TV Shows List

Xiang Hanzhi Dramas, Movies, and TV Shows List

Zhao Zhaoyi Dramas, Movies, and TV Shows List

Estelle Chen Dramas, Movies, and TV Shows List

Pan Youcheng Dramas, Movies, and TV Shows List

Tian Yitong Dramas, Movies, and TV Shows List

Wang Xudong Dramas, Movies, and TV Shows List