The Romance of Hua Rong 2 – Yuan Hao, Zhao Zhaoyi
The Romance of Hua Rong 2 is a historical sweet romantic drama directed by Ren Haitao, led by Yuan Hao and Zhao Zhaoyi, co-starring Wang Zexuan, Mao Na, Liu Yuanyuan, Yu Kaining, Huang Qianshuo, Zhao Wenlong, and Lou Yajiang, with a special appearance by Guan Xin.
The drama is adapted from the novel of the same name by Yue Xie Ying Qing.
Details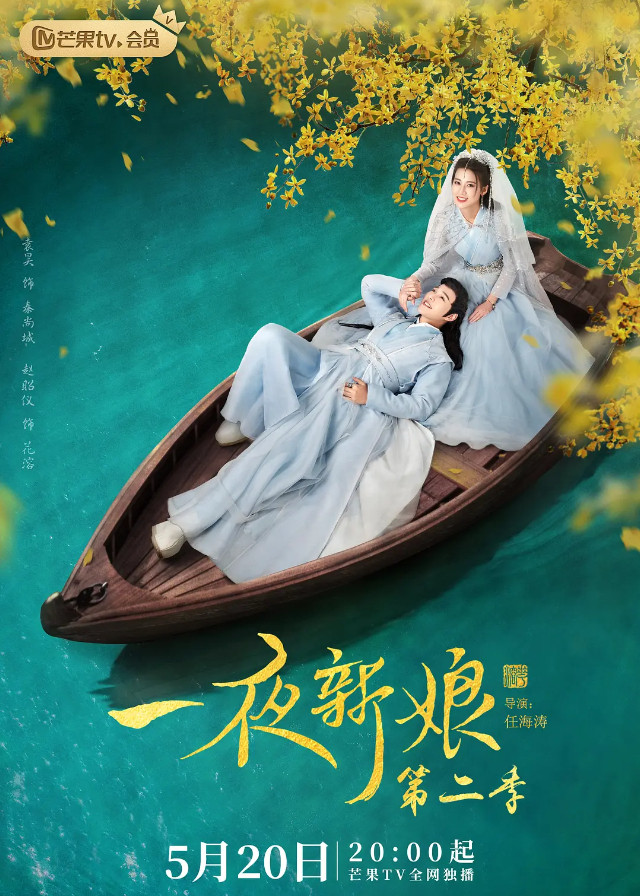 English Title: The Romance of Hua Rong 2
Chinese Title: 一夜新娘第二季
Genre: Historical, Romance, Comedy
Episodes: 24
Duration: 45 min.
Director: Ren Haitao
Product Company: MGTV, HUACHENMEICHUANG
Released Date: 2022-05-20
Boradcast Website: MGTV, MGTV Drama Channel
Cast
Synopsis
Hua Rong and Qin Shangcheng finally become a happy couple after all the hardships.
Just as they are getting married, an imperial decree orders Hua Rong to marry the son of a neighboring country.
To protect the whole world, Hua Rong decides to temporarily "conceal" her marriage with Qin Shangcheng and "marry" to the Southern Wilderness for the peace.