Ye Cheng – Yuan Hao, Jia Ze
Ye Cheng is a historical romantic drama directed by Luo Zhigang, starring Yuan Hao, Jia Ze, Li Zhehao, Peng Yaqi, Sun Xizhi, Shu Yaxin, Xu Baihui, and Zhang Tong.
The drama is based on the original novel by Zi Xi Ge, and tells the love story between Shu Cheng, a female "Prince" of the Great Chu, and Shen Ye, a stunningly handsome man.
Details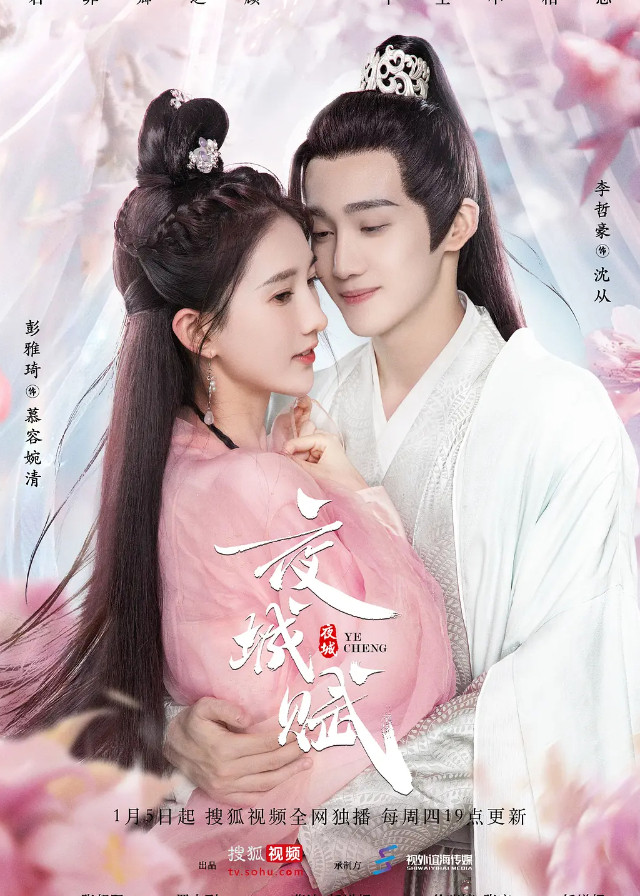 Cast
Synopsis
Shu Cheng, the female "Prince" of the first family in Great Chu, behaves as a playboy to protect her family, but falls in love with the most handsome guy Shen Ye.
After a few twists and turns, Shu Cheng discovers that Shen Ye seems to have multiple identities, making it difficult to distinguish between friend and foe.
They are forced to become the closest of enemies. But in the end, they work together to overcome many obstacles.
You May Also Like
Related Posts