Love in Flames of War – Shawn Dou, Chen Duling
Love in Flames of War is a period drama directed by Zhong Shujia, starring Shawn Dou and Chen Duling, co-starring Hu Jun, Wang Jinsong, Yuan Hao, Sarah Zhao, Lai Yi, Dong Xuan, Ran Xu, Guan Xin, Yao Anlian, He Minghan, and Liu Mengmeng.

The drama is based on Ling Xi's novel, which tells the story of Xiao Beichen, the son of a general family, who falls in love with a dowdy girl, Lin Hangjing, at first sight during the warring warlords in the early years of the Republic.
Details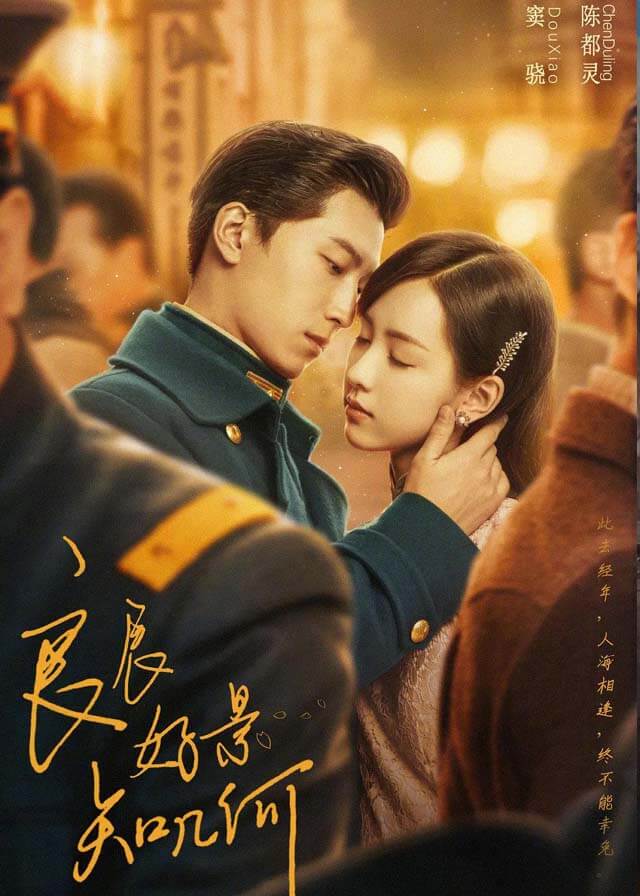 English Title: Love in Flames of War
Chinese Title: 良辰好景知几何
Genre: Romance, Drama
Tag: Blood, Character Development, Murder, Violence, Unlikely Romance, Chinese Republican Era
Episodes: 43
Duration: 45 min.
Director: Zhong Shujia, Kong Lida, Zhang Junhao
Writer: Ye Yang, Bing Jiang, Qu Shuai, Ye Honglei
Producer: Zhou Zhaozhong, Zhou Yiyang
Product Company: Shengxi Huashi Media
Released Date: 2022-04-30
Broadcast Website: Youku, Viki, youku.tv
Cast
Synopsis
During the warlord era, Lin Hangjing, a talented young girl, sought refuge with her father's best friend, Marshal Xiao, because her father was framed and sent to jail.
In spite of being under the roof, she was neither humble nor pert.
Xiao Beichen, the domineering third son of the Xiao family, was attracted to her strength and independence from his initial bullying of her.
Marshal Xiao sent Xiao Beichen to military school for training.
The seventh concubine promised to match Xiao Beichen with Lin Hangjing when he graduated.
After five years of hard work, under the strict training of the instructors, Xiao Beichen, who had experienced the life and death of war, grew from a bastard to a strong soldier.
After he returned from his studies, he helped his father to manage the army while trying to propose to Lin Hangjing, but accidentally learned that she had fallen in love with a hot-blooded young man named Mu Zizheng.
Lin Hangjing agreed to marry Xiao Beichen in order to save her father from a sudden crisis.
After the marriage, they went through various trials and tribulations, but due to a misunderstanding, Lin Hangjing disappeared in a fire accident.
After seven years of life and death separation, the war broke out and Lin Hangjing, who had joined a patriotic organization, returned to Bei Xincheng to persuade Xiao Beichen to join the resistance.
Mu Zizheng became a traitor because of his mother's illness and repeatedly did harm to Xiao Beichen.
Lin Hangjing vowed to follow Xiao Beichen until death.
Finally, the misunderstandings were resolved, the beacon set true love and they fought together to protect their home.
Reviews
You May Also Like
Related Posts