The Legend of Xiao Chuo – Tiffany Tang, Shawn Dou
The Legend of Xiao Chuo is a historical romantic drama directed by Jiang Jiajun, starring Tang Yan, Shawn Dou, She Shiman, Jing Chao, Tan Kai, Liu Yijun, Lu Shan, Ji Chen, and Ning Li.
Based on Jiang Shengnan's novel of the same name, the drama tells the story of Xiao Yanyan, who, with her daring character and far-sighted vision, pushes the Great Liao onto the road to prosperity with the joint efforts of Han Derang, Yelu Xian and others.
Details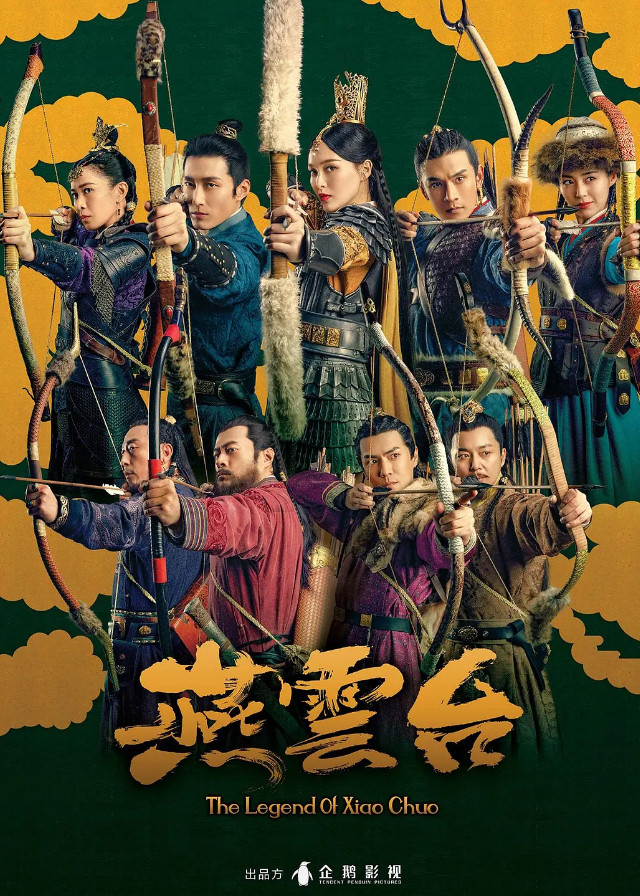 English Title: The Legend of Xiao Chuo
Chinese Title: 燕云台
Genre: Historical, Romance, Political
Episodes: 48
Duration: 45 min.
Director: Jiang Jiajun
Writer: Jiang Shengnan
Producer: Qi Shuai, Hao Jifeng, Gong Xu, Liu Yating, Dong Xiaokang, Li Xuesong
Product Company: Tencent Penguin Pictures
Released Date: 2020-11-03
Watch On: WeTV, 腾讯视频, Prime Video, Viki
Cast
Synopsis
Xiao Yanyan is the third daughter of Prime Minister Xiao Siwen and the Grand Princess of Yan.
As the youngest child in her family, she is not only loved by her father, but also doted by her eldest sister, Xiao Hunian, and her second sister, Wu Gu Li.
So she always thinks, speaks, and acts boldly, never giving up on what she wants.
She and Han Derang are in love with each other.
However, the three sisters of the Xiao family are married to the three branches of the royal family.
The eldest sister, Xiao Hunian, is married to the Taiping Lord, Yelu Yan Sa Ge, and the second sister, Wu Guli, is married to Yelu Xi Yin.
Xiao Yanyan started her legendary life since her encounter with King Liao Jingzong, Yelu Xian.
Reviews
You May Also Like
Related Posts