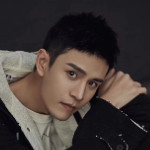 Jing Chao dramas, movies, and TV shows list contains the best TV series, films of Jing Chao and the ongoing and upcoming shows. The list will be updated continuously, bookmark this list to get the latest tv shows of Jing Chao.
Jing Chao Dramas List
2023-05-03

#1

Urban, Romance, Life

Victoria Song, Michelle Chen, Lu Yi

Nan Fei and Qi Jiayi are two best friends. Nan Fei is a cosmetic surgeon who returned from studying abroad, coming from a medical family background. She has a sharp personality and a near-perfect relationship with her boyfriend, Chen Fang, who is an elegant and mature art curator. On the other hand, Qi Jiayi is an interior designer for a large decoration company who is overwhelmed by work pressure and engaged with a stable but dull man named Xu Xi. As they approach their thirties, they both realize that there may be a different choice beyond the common standard answer when it comes to the question of marriage. Nan Fei and Qi Jiayi each face their own romantic crises, causing them to return to the dating phase. They fight together in the battle between love and marriage, gaining new insights into themselves, love, and marriage. They both also pursue successful careers and overcome misunderstandings to repair their relationship, supporting each other like family. Together with their partners, Chen Fang and Jiao Yue, they ultimately come to understand what is truly important in life: responsibility, love, truth, and freedom, while facing the dilemma of life.

2023-04-07

#2

Urban, Romance, Life

Jiang Shuying, Yang Caiyu, Karlina Zhang

The challenges that life brings continue, and the five girls from the Ode to Joy community on the 22nd floor are facing new challenges and opportunities in their careers, lives, and relationships. Yezhenzhen has started a relationship with Dai Wei, and they get along very well. However, as someone who is devoted to scientific research, she inevitably gets caught up in various work-related criticisms and the tug-of-war between two families. Fang Zhiheng has finally emerged from her past shadows, but her personality has also gradually changed. This lively group on the 22nd floor has brought out her softer side. Zhu Zhe has repeatedly been suppressed by her superiors, but she believes that there is always a way out. There are many fields in a society where ordinary people can shine. He Minhong is still experiencing more setbacks, and under the influence of her boyfriend, she is drifting away from the girls on the 22nd floor. Yu Chuhui has invested more energy into her work and has finally overcome the confusion she felt since graduating. The 22nd floor is like a safe haven. Although there are occasional disputes and doubts among the five girls, they mostly understand and care for each other. They give each other help, sincerely exchange opinions, and face the ups and downs of life together. They all grow and transform themselves in their own ways.

2022-08-31

#3

Historical, Romance

Xing Fei, Zhai Zilu, Jing Chao

In the past life, Lu Anran was entrusted with the wrong person and lost everything. Lu Anran is accidentally reborn, and in order to avenge her past life, she embarks on a path of revenge. However, in her quest for revenge, there is one person who is always in love with her, and that person is the ninth prince, Mu Chuan. Mu Chuan is not interested in the throne or power, but rather in the mountains. After meeting Lu Anran, he decides to accompany her on her quest for revenge. Although they are in the prison of imperial power, they still put their hearts on all the people and eventually save them from the disaster.

2022-08-31

#4

Urban, Life, Comedy

Zhang Han, Wang Xiaochen, Du Chun

Tong Yu, Guo Chong, Li Jiesen and Xiang Xiaofei are four college friends with different personalities and from all over the country, who have gone through their youth together and are now past their prime. In the year 2020 in Shanghai, Tong Yu, an artificial intelligence engineer, Guo Chong, a university teacher, Xiang Xiaofei, a brand shop manager, and Li Jiesen, a chef in a western restaurant, have become mature and reliable, yet all four of them have the same dilemma as men. Tong Yu faces great difficulties in research and development, Guo Chong loses his passion in his stable job, Li Jiesen has difficulty in breaking through the bottleneck, and Xiang Xiaofei struggles and wanders between money and his ideals. The four men face a typical mid-life crisis, supporting each other and seeking a breakthrough amidst the ups and downs. The four men also encounter love in their respective lives. Tong Yu has many emotional ups and downs with Xu Duo, a company executive, Guo Chong and Ai Mi, a graduate, seem to be inseparable, Li Jiesen pursues his idol, the Weibo writer Yue Ziqian, and Xiang Xiaofei has a flash marriage with Liu Shengnan, a businesswoman. The road to romance is far more winding than career. In the end, they embrace their careers, embrace their love, and move towards maturity and a better version of themselves in this best of times.

2022-08-11

#5

Urban, Romance, Life

Jiang Shuying, Yang Caiyu, Karlina Zhang

The five girls who newly moved to the Ode to Joy Community live on the same floor. Among them, Zhu Che, the hotel manager, and Yu Chuhui and He Yuhong, who had just worked for a few years, shared a suite. The mysterious and charming Fang Zhiheng and Ye Zhenzhen, who is engaged in life science research, live in the other two suites respectively. These five girls have very different personalities and different life situations, each facing problems from the workplace, family, and love. Fang Zhiheng's strange behavior leads to suspicion; Ye Zhenzhen, the genius, also encounters inexplicable hostility in the workplace; Yu Chuhui, who is quick-witted by nature, is inevitably opportunistic in her studies and work, but only after suffering losses does she realize that she should work hard step by step; Zhu Zhe, whose career seems to be going well, suffers from the restriction of a low education; He Minhong, who is ignorant, is always caught in the dilemma of doing bad things with good intentions... ... Faced with all kinds of difficulties in life, they go from being suspicious of each other to accepting each other with hearts. In the city of Shanghai, they try to live, warm each other and grow up.

2022-01-20

#6

Romance, Suspense, Thriller

Jing Tian, Timmy Xu, Jing Chao

In the early twentieth century, Shanghai was under the rule of warlords and revolutionary thinking was on the rise. The Rong family was rich but unkind, committing many heinous crimes. In order to do justice, Feng Shizhen embarks on the road of revenge. She successfully goes undercover to the Rong family and becomes the tutor of Rong Jiashang. Then, a game that stirs up the fate of all the characters unfolds. However, as fate would have it, Feng Shizhen and her enemy Rong Jiashang, son of Rong Dingkun, grow to know and love each other through mutual temptation. When the old grudge of more than twenty years ago surfaced, these two lovers, who belonged to different parties, broke through layers of obstacles and joined forces to uncover the shocking truth, exposing Rong Dingkun's demonic façade to the world. In the end, sins are punished, the light of justice is restored, and Feng Shizhen and Rong Jiasheng have a love affair out of love but better than love. Under the baptism of revolutionary thinking, they finally embarked on the road of pursuing light and ideal together.

2021-12-13

#7

Urban, Romance, Suspense

Gong Jun, Qiao Xin, Jing Chao

Xiao Xiao, an emotional blogger, and Lin Shen, a professional psychological counselor, were feuding over differences in perceptions in a relationship variety show. By chance, Xiao Xiao was recruited as Lin Shen's assistant, and she hopes to enhance the professionalism of her emotional analysis by learning professional psychology knowledge. While they are working and living together, they have solved a number of psychological cases and the crises around them, such as fan love delusions, Internet Troll, emotional attachment damage, etc., and their hearts are getting closer and closer to each other. Xiao Xiao's enthusiasm and energy infected Lin Shen, who has a cool personality, and Lin Shen taught Xiao Xiao how to become an excellent professional counselor. But the crisis that lies around them also gradually emerges. After experiencing conflicts and crises, they eventually discover that love is actually a kind of hypnosis, making each other become better.

2021-05-04

#8

Political, Drama

Jin Dong

The drama features 40 groups of characters and stories in four stages: the revolutionary period, the construction period, the reform period, and the rejuvenation period, documenting the moving journey of the continuous struggle of the Communist Party of China to achieve the Chinese dream of national rejuvenation by uniting and leading the people, carrying the torch of ideals and faith, seeking national independence, people's liberation, and national prosperity

2020-11-03

#9

Historical, Romance, Political

Tiffany Tang, Shawn Dou, Charmaine Sheh

Xiao Yanyan is the third daughter of Prime Minister Xiao Siwen and the Grand Princess of Yan. As the youngest child in her family, she is not only loved by her father, but also doted by her eldest sister, Xiao Hunian, and her second sister, Wu Gu Li. So she always thinks, speaks, and acts boldly, never giving up on what she wants. She and Han Derang are in love with each other. However, the three sisters of the Xiao family are married to the three branches of the royal family. The eldest sister, Xiao Hunian, is married to the Taiping Lord, Yelu Yan Sa Ge, and the second sister, Wu Guli, is married to Yelu Xi Yin. Xiao Yanyan started her legendary life since her encounter with King Liao Jingzong, Yelu Xian.

2019-05-15

#10

Historical, Romance

Zhang Xueying, Aarif Rahman

Rong Le, the eldest princess of Xiqi, woke up from a coma and lost all her memories, and all the signs made her doubt her identity. In order to make an alliance with Beilin, Rong Le was ordered to marry Prince Wuyou of Beilin, but Wu You refused to marry her. She was also Man Yao, a teahouse shopkeeper who was looking for a book that the Qin family had lost. She met Wu You who did not know her true identity, and developed an affection for Man Yao. When Man Yao found the book, his brother Rong Qi wanted her to marry General Fu Chou of Beilin. Rong Le made an agreement for a fake marriage with Fu Chou. At the moment, Wu You discovered that Man Yao was Rong Le. When Mang Yao was determined to control her own destiny but found out that Fu Chou was Wu You's brother and she was Qin Man, the daughter of the Qin family left in the world. They realized that they cannot even protect their own happiness and that of their loved ones in this chaotic world. In the end, Rong Le, Wu You, and Fu Chou put aside their feuds, and with the help of Rong Qi, they destroyed the conspiracy of the traitors and settled the dynasty, and each of them went on to a new life.

2018-08-20

#11

Historical, Romance, Drama

Zhou Xun, Wallace Huo

In 1735, Emperor Qianlong was enthroned, and Ruyi, a sweetheart who grew up with him, entered the palace as an imperial concubine according to the ritual. From then on, they staged a marriage in the palace, from acquaintance and love to lose and ruin. When the new emperor ascended to the throne, Ruyi became a concubine because of her childhood friendship with Emperor Qianlong and was ostracized by everyone. The Queen Mother had a feud with Ruyi's family, so Ruyi was in trouble. At this time, Emperor Qianlong also faced the same problem of Empress Dowager taking power and the old ministers charging the affairs of state. During the change of power, Qianlong and Ruyi supported each other through difficult times until they cleared the obstacles. After years of hard work, Qianlong pushed Ruyi to the position of Empress and shared the world with her. However, after becoming Empress, Ruyi discovered that Qianlong has grown from a teenage husband to a mature emperor, who is so suspicious and fickle. His imperial selfishness was constantly revealed, and the trust and love between them were gradually fading. But Ruyi continued to hold on to her good memories and her duties as empress until her death.

2018-04-30

#12

Urban, Romance, Business

Zhang Han, Janine Chang, Zhang Jiani

Zhan Nanxian has a keen insight into the development trend of domestic high-tech. He partnered with his classmates to set up the company Qianyu. There is only a 10% success rate of entrepreneurship in the high-tech industry, Qianyu was finally successfully listed after a variety of turmoil. Wen Nuan resolutely quit her job at a well-known venture capital firm in the UK to return to China. She came to Qianyu and became the president's special assistant on her own strength. It turns out that Wen Nuan and Nanxian were once lovers, but they broke up due to a misunderstanding. On the one hand, Wen Nuan came back to help Nanxian, and on the other hand, she wanted to restore their love After experiencing the Leng's tender case, the Yizhong poaching incident, the agent dispute and other events, Nanxian and Wen Nuan not only ushered in a beautiful love, but also joined hands to suppress bad competition. They also work together to purify the entire industry, allowing the high-tech industry to develop steadily in a healthier environment.

2016-05-23

#13

Historical, Fantasy, Wuxia

Elvis Han, Joe Cheng, Gulnazar

Twenty years ago, the Jing Tian Sect was besieged by the four great clans of the martial arts world and Mount Shu because it was provoked by the elders of the evil sect Lurong tribe and became enemies of the martial arts world. The sect leader Jiang Shili sent away his pregnant wife Ouyang Qian and was suppressed by Mount Shu in the forbidden cave. Twenty years later, Jiang Yunfan, the son of Jiang Shili, encountered Tang Yurou, Nuwa's descendant Xiao Man, and the second prince of the Ye Cha Clan, Long You. The news that he was the son of Jiang Shili spread. Considered as Jiang Shili's evil son, he becomes the target of various families' hunting.
Related Posts