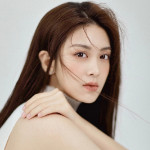 Bai Bingke dramas, movies, and TV shows list contains the best TV series, films of Bai Bingke and the ongoing and upcoming shows. The list will be updated continuously, bookmark this list to get the latest tv shows of Bai Bingke.
Bai Bingke Dramas List
TBA

#1

Historical, Romance, Drama

Angelababy, Song Weilong

During a business trip with her father, Jun Qiluo (also known as Jun Feifan), the eldest daughter of the Jun family of Yan Nan City with dual identities, was kidnapped by Xuan Lie, the leader of the Xuan tribe in Bei Xuan City. They both traveled north for their own purposes, testing and guarding each other along the way. They experienced life and death together, from their fateful encounter to their heart-wrenching separation, and thus began their thrilling story of "fighting for love" between two equally strong individuals.

TBA

#2

Historical, Romance, Fantasy

Xu Kai, Esther Yu

Yue Jinzhao, a young man from a small town, and his sister, Yue Qi, have been wandering in the Jinghu for many years. By chance, they meet the young master of the Luo family, Luo Zhaoyin, and learn that Yue Qi's mother, Chu Yu, is the head of the dreaded Kunpeng Valley. The people have been suffering for years because of the "magic medicine - Qi Yuan Zhu" spread in the Kunpeng Valley, which forces Yue Qi, who is determined to reunite with her mother, to face the painful choice between family and righteousness. This sudden turn of events does not shake her and her brother's desire to help the world. With the help of her friends, including Ju Shifang, Xian Qing and Ming Xiu, they go deeper into the danger and uncover the secret behind the "Qi Yuan Zhu" step by step. It turns out that the real Chu Yu was a prisoner in order to protect his young daughter, and now her "double" is just a clan member who is greedy for profit. In the end, Yue Jinzhao and Yue Qi team up with their fellows to break the conspiracy one by one. They unburden themselves of the past and embark on a new journey to fight for justice once again.

2023-08-28

#3

Historical, Romance, Comedy

Tian Xiwei, Ao Ruipeng, Zhao Shunran

During the Tang Dynasty, two beautiful girls in Yangzhou are married on the same day. Du Bingyan, a maid in a medicine shop, is marrying Qi Tianlei, the third son of the Qi family, who is known to be a loser and is seriously ill and may die at any time. But Du Bingyan has her own purpose. Li Yuhu, the daughter of a martial artist, is marrying Yuan Dawang, a bandit who has kidnapped Li's father to coerce her into marrying him. On the day of the wedding, the two bridal processions leave the city at the same time, and on the way, they stop at the temple of the Mountain God together. Suddenly, the temple is on fire, brides get on the wrong carriage in a hurry. Li Yuhu enters Qi's family and "fights" with Qi Tianlei, who is pretending to be sick. Du Bingyan and Yuan Buqu are married by mistake. The mistake brings together several loving couples.

2023-07-12

#4

Romance, Historical, Drama

Dilraba Dilmurat, Gong Jun, Liu Yuning

Di Ziyuan, who is righteous, heartfelt, comes from a family of founding fathers and was displaced by a sudden change in her family. Unwilling to be strangled by fate, she took the name Ren Anle and decided to do her best to resettle the people who suffered from the war, hoping to create a peaceful home for them. While at the same time, she was investigating and learning the truth, hoping to clear her family's name. In the process of helping the people, she not only gained a certain prestige and praise but was also appreciated by Crown Prince Han Ye and became his staff. Later, with the help of the resourceful Ren Anle, Han Ye solves the fraudulent imperial examination case and the Jiangnan disaster relief grain embezzlement case. At this time, war broke out at the border, Ren Anle, who takes the world's livelihood as her own, decided to follow Han Ye on his expedition, hoping to end the war as soon as possible so that the people can live and work in peace and happiness. Faced with a situation where the enemy was strong and they were weak, Ren Anle planned and killed the enemy even when she was ill, winning a close victory and bringing peace to the people. In the end, Han Ye helped Ren Anle to find out what happened back then and cleared her family's injustice.

2023-01-16

#5

Fantasy, Adventure, Wuxia

Qin Xiaoxuan, Wang Yiting, Bai Bingke

The story is set in two parallel worlds that are mirror images of each other. In order to save his lover, Kong Linghui, in the Yuan world, Nian Yangxiao travels to the Yi world in search of the murderer who wants to assassinate Kong Linghui. However, they are enemies in the Yi world, and Kong Linghui is determined to kill Nian Yangxiao. In the meantime, a mysterious girl named Yong'er, a dissolute street gangster and a cold-faced police officer named Guan Nuodun appear one after another, accompanied by complicated cases. The involvement of Nian Yangxiao makes the cases even more confusing. A suspenseful and fantastical adventure in a different time and space begins.

2022-12-30

#6

Romance, Urban

Li Huan, Qin Xiaoxuan

A domineering and aloof CEO and a straightforward and capable female special soldier. These two people do not seem to be from the same world at all, but they coincidentally end up together and engage in an evenly matched love war of offense and defense.
Related Posts