Legend of Anle -Dilraba, Gong Jun, Liu Yuning
Legend of Anle is a costume drama directed by Cheng Zhichao and Ma Huagan, starring Dilraba, Simon Gong Jun, and Liu Yuning.

The drama is based on the novel "Di Huang Shu" by Ling Xing, which tells the story of Di Ziyuan, who was originally a descendant of the imperial founding father. Because her family was wronged and exiled, she was determined to find out the truth for the family's redress. Then, she named Ren Anle for herself.

Details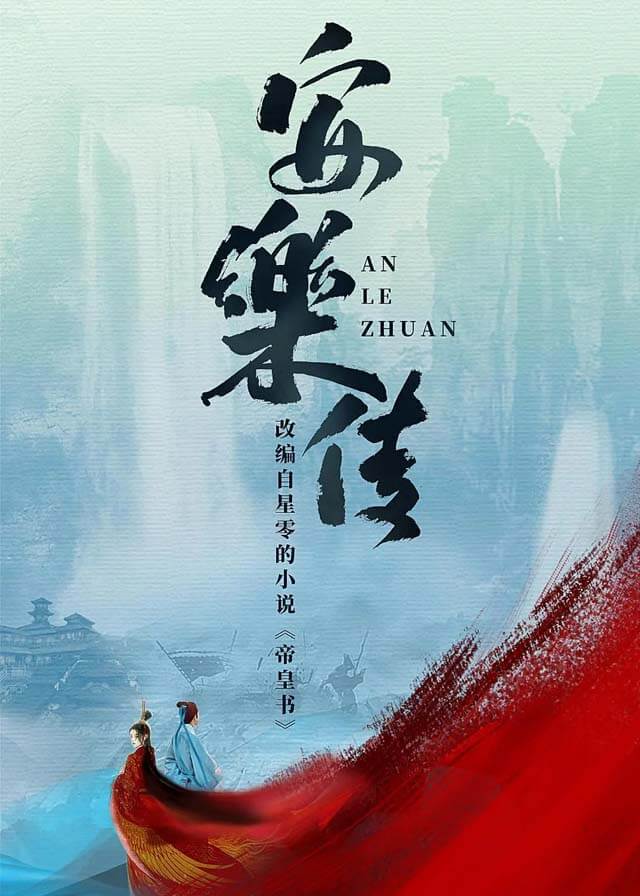 English Title: Legend Of Anle
Chinese Title: 安乐传
Genre: Ancient, Legendary
Episodes: 40
Duration: 45 min.
Director: Cheng Zhichao, Ma Huagan, Su Fei
Producer: Mei Zi Xiao
Product Company: SHANGHAI FILM AND TELEVISION MEDIA CO., LTD
Broadcasting Website: –
Released Date: –
Cast

Dilraba Dilmurat
as Ren Anle

Gong Jun
as Han Ye

Liu Yuning
as Luo Mingxi
Synopsis
Ziyuan, who is righteous, heartfelt, comes from a family of founding fathers and was displaced by a sudden change in her family.
Unwilling to be strangled by fate, she took the name Ren Anle and decided to do her best to resettle the people who suffered from the war, hoping to create a peaceful home for them.
While at the same time, she was investigating and learning the truth, hoping to clear her family's name.
In the process of helping the people, she not only gained a certain prestige and praise but was also appreciated by Crown Prince Han Ye and became his staff.
Later, with the help of the resourceful Ren Anle, Han Ye solves the fraudulent imperial examination case and the Jiangnan disaster relief grain embezzlement case.
At this time, war broke out at the border, Ren Anle, who takes the world's livelihood as her own, decided to follow Han Ye on his expedition, hoping to end the war as soon as possible so that the people can live and work in peace and happiness.
Faced with a situation where the enemy was strong and they were weak, Ren Anle planned and killed the enemy even when she was ill, winning a close victory and bringing peace to the people.
In the end, Han Ye helped Ren Anle to find out what happened back then and cleared her family's injustice.