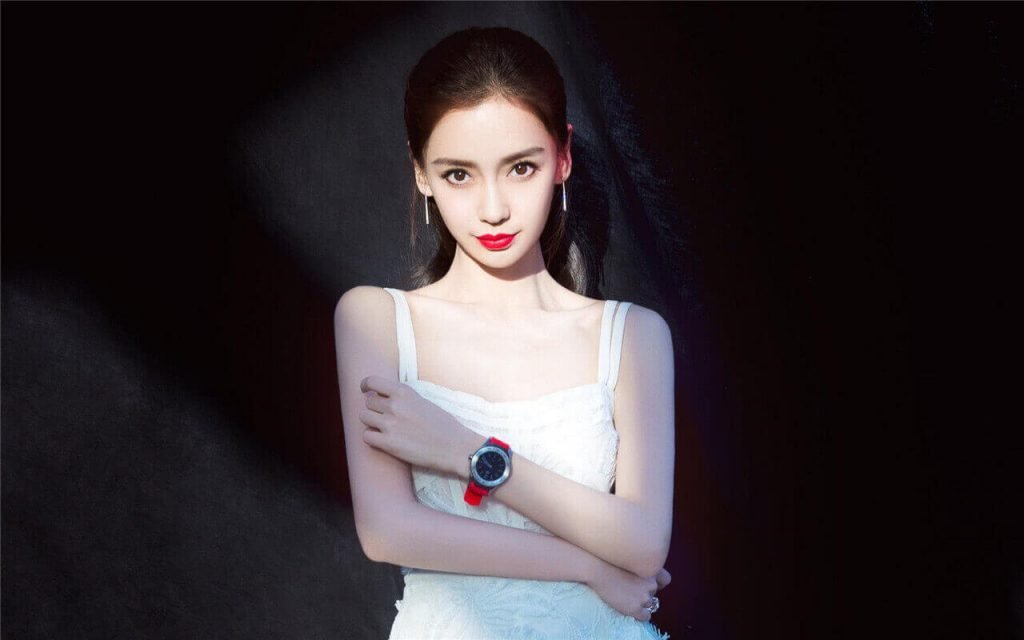 Angelababy (Yang Ying,杨颖), born on February 28, 1989, in Shanghai, is a Chinese actress and model.

In 2003, she made her debut as a model and has risen to prominence in Hong Kong as a fashion model. In 2007, she began to focus on the movies, and in 2011, she played the leading actress for the first time in the romantic film "Love You You". In 2014, she began garnering widespread attention with the reality show "Running Man".
Basic Info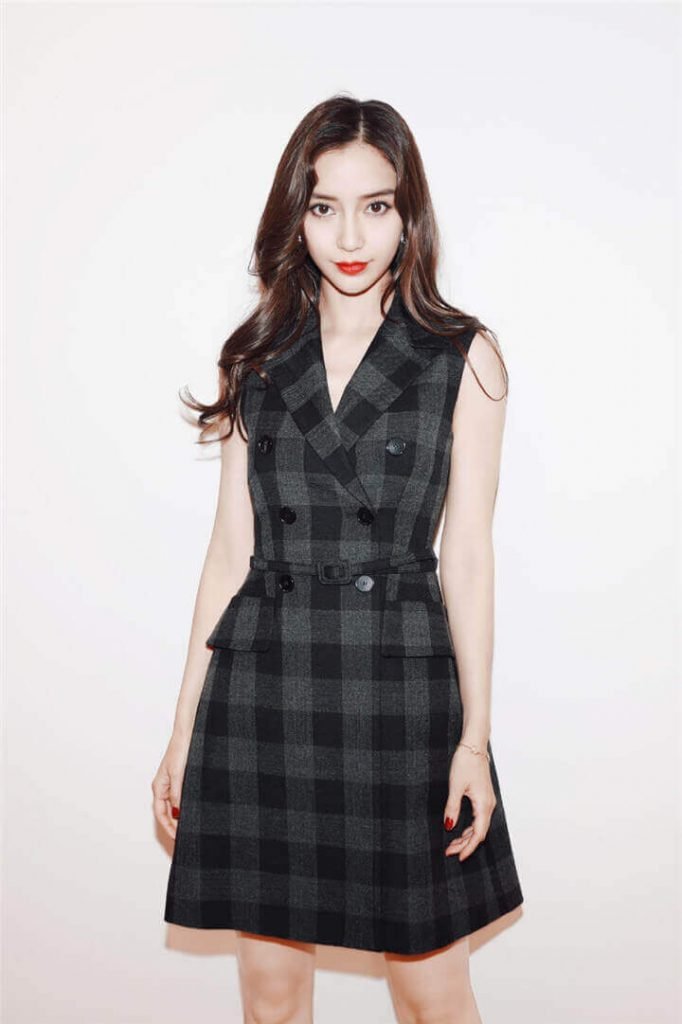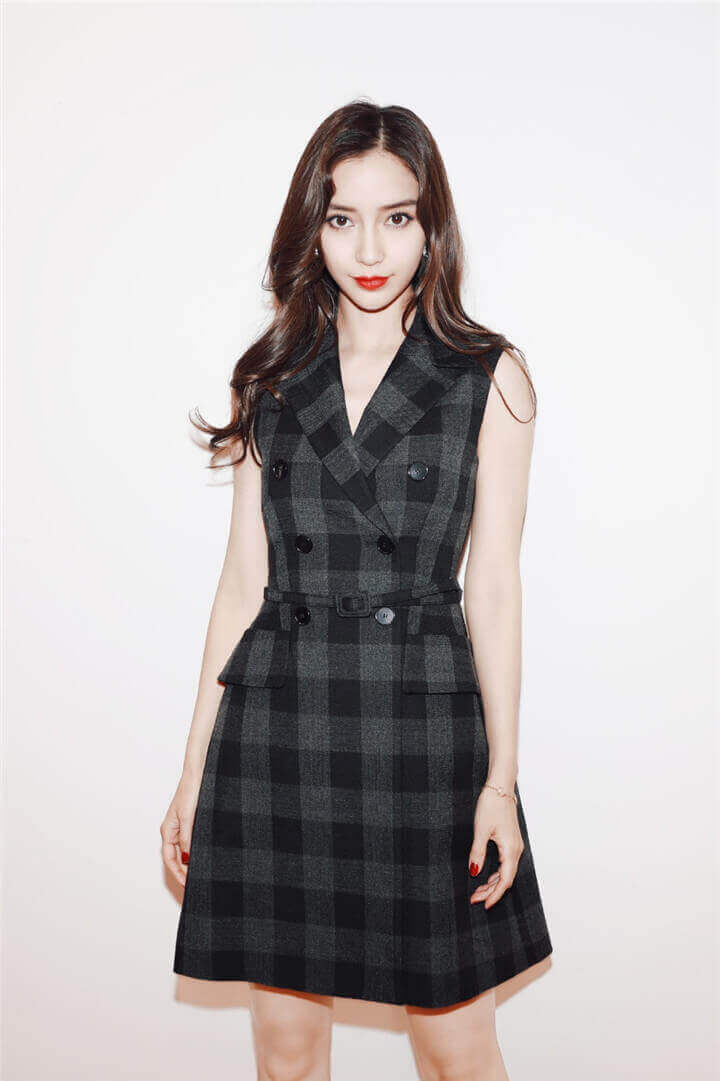 Stage Name: Angelababy
Chinese Name: Yang Ying(杨颖)
Nickname: Baby, AB
Birthday: Feb.28, 1989
Place of Birth: Shanghai
Zodiac Sign: Pisces
Height: 168cm
Weight: 45kg
Blood Type: O
Fandom Color: Pink
Fandom's Name: Yang Jia Jiang
Fanchant: yáng jiā dà jiāng ,rú yǐng suí háng(杨家大将,如颖随行)
Weibo: angelababy
Instagram: angelababyct
Angelababy Facts
She has German ancestry, as her grandfather was a German.
Her name was angela when she was a child, but her family always called her baby, so she combined the two names and called Angelababy.
She was in Hong Kong until the age of 5 and returned to Shanghai for school when she was 6.
She studied at Notre Dame College and Sacred Heart Canossian College.
Her agency is Angelababy Studio.
In 2015, Angelababy married Huang Xiaoming. They held their wedding at the Shanghai Exhibition Center.
In 2016, she became pregnant. on 17 January 2017, she gave birth to a son in Hong Kong, named "Xiao Haimian"(Little Sponge).
She likes chocolate and desserts.
She likes to play games, especially League of Legends.
Favorite singer: Jay Chou and G-DRAGON.
Favorite song: "Fantastic Baby".
Favorite music genre: Hip-Hop、R&B.
Favorite actress: Cecilia Cheung and Linda Chung.
She likes to sing and dance.
Favorite anime: "Pretty Soldier Sailor Moon".
She speaks English, Mandarin, Shanghainese, Cantonese, and Japanese.
She likes cats and owns a Scottish Fold.
From 2011-2020, she was continuously listed in the Forbes China Celebrity 100.
She owns coffee shops, nail salons, and a lifestyle store.
In 2015, she founded the venture capital fund AB Capital.
Films
Under The Lion Rock Band Cream(狮子山下菊带霜)(2006)
Trivial Matters(破事儿)(2007)
Short of Love(矮仔多情)(2009)
G-Force(超鼠特攻)(2009)
All's Well, Ends Well(2010)(花田喜事2010)(2010)
Hot Summer Days(全城热恋)(2010)
All's Well, Ends Well 2011(最強喜事)(2011)
Tangled(魔髮奇緣)(2011)
The Founding of a Party(建党伟业)(2011)
Love in Space(全球热恋)(2011)
Love You You(夏日乐悠悠)(2011)
A Simple Life(桃姐)(2012)
First Time(第一次)(2012)
Black & White Episode I: The Dawn of Assault(痞子英雄)(2012)
Tai Chi 0(太极1:之零开始)(2012)
Tai Chi Hero(太极2: 英雄崛起)(2012)
Together(在一起)(2013)
Crimes of Passion(一场风花雪月的事)(2013)
Young Detective Dee: Rise of the Sea Dragon(狄仁杰之神都龙王)(2013)
Double Cities(双城记)(2013)
The Best is Always Here(最好的,一直都在)(2013)
Who Is Your Dish 2013(谁是你的菜2013)(2013)
Temporary Family(失戀急讓)(2014)
Rise of the Legend(黃飛鴻之英雄有夢)(2014)
Love on the Cloud(微爱之渐入佳境)(2014)
Running Man(奔跑吧!兄弟)(2015)
You Are My Sunshine(何以笙簫默)(2015)
Bride Wars(新娘大作战)(2015)
Hitman: Agent 47(代號47)(2015)
Mojin: The Lost Legend(鬼吹灯之寻龙诀)(2015)
Kill Time(谋杀似水年华)(2016)
Independence Day: Resurgence(天煞—地球反擊戰2)(2016)
League of Gods(封神传奇)(2016)
See You Tomorrow(摆渡人)(2016)
The Captain(中国机长)(2019)
I Remember(明天你是否依然爱我)(2020)
Television Series
Tweet Love Story(恋爱对白)(恋するセリフ)(2010)
Love Yunge from the Desert(大汉情缘之云中歌)(2015)
General and I(孤芳不自赏)(2017)
Entrepreneurial Age(创业时代)(2018)
My True Friend(我的真朋友)(2019)
A Murderous Affair in Horizon Tower(摩天大楼)(2020)
City of Desire(渴望生活)(TBA)
Angelababy Variety Shows
Keep Running(奔跑吧)(2014–present)
King of Glory(王者出击)(2017)
Clash Bots(机器人争霸)(2018)
Four Try(潮流合伙人)(2019)