Love O2O – Angelababy, Jing Boran
Love O2O (One Smile Is Very Alluring) is a romantic film, directed by Zhao Tianyu, produced by Zhang Yibai, starring Angelababy and Jing Boran.
Adapted from Gu Man's novel of the same name, the film tells a fantasy love story about a pair of college lovers who meet in the game world and fall in love in the real world. 
Details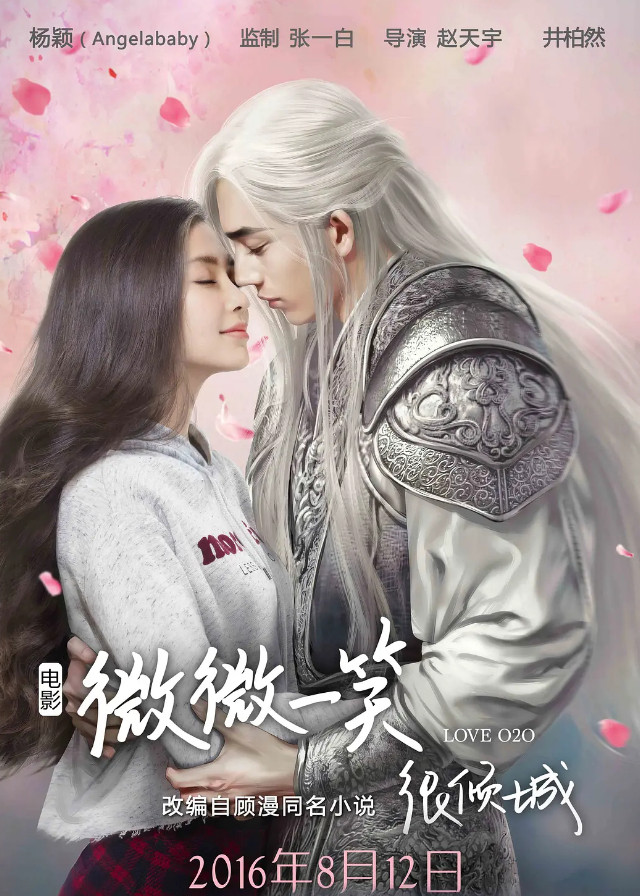 English Title: Love O2O
Chinese Title: 微微一笑很倾城
Genre: Youth, School, Romance
Duration: 105 min.
Director: Zhao Tianyu
Writer: Gu Man
Producer: Zhang Yibai
Product Company: GOO ENTERTAINMENT, Huace Film
Released Date: 2016-08-12
Broadcast Website: 爱奇艺
Cast
Synopsis
A computer science beauty, Beiwiwei, who is also a skilled gamer, loves playing online games.
However, due to her exceptional technical skills and she didn't reveal her photos, she was mistaken as a lady-boy, and was "cruelly" abandoned by her "husband" in the game.
In the wedding scenes of her "ex-husband" and a well-known game beauty, she encountered a proposal from the first-ranked player " Yi Xiao Nai He" in the game.
Thus, a love story begins from the fantastical online gaming world.
Reviews
You May Also Like
Related Posts