Ma Tianyu (Ray Ma) Profile
Ma Tianyu(Ray Ma, 马天宇) born on July 12, 1986, in Dezhou, Shandong, is a Chinese actor and singer.

In 2006, he participated in "My Hero"(加油!好男儿) won the championship of Wuhan, the sixth place in the national finals and the network most popular contestant, and officially debuted. In 2007, he released his debut album "Beautiful Light", which was the top-selling album in mainland China on the Asia Pacific Music Chart.
Basic Info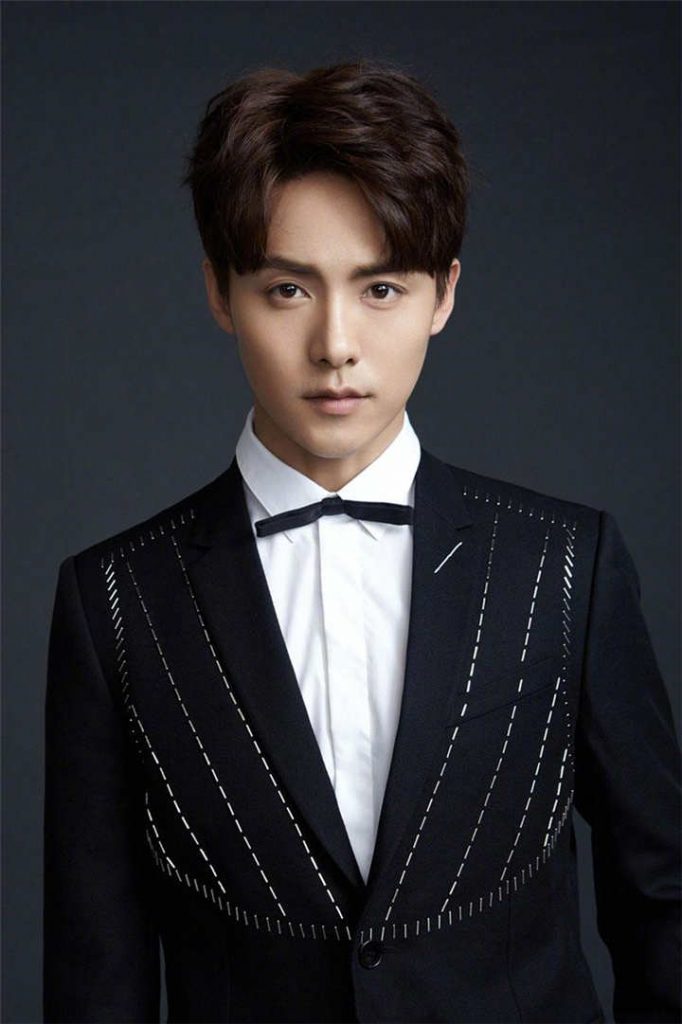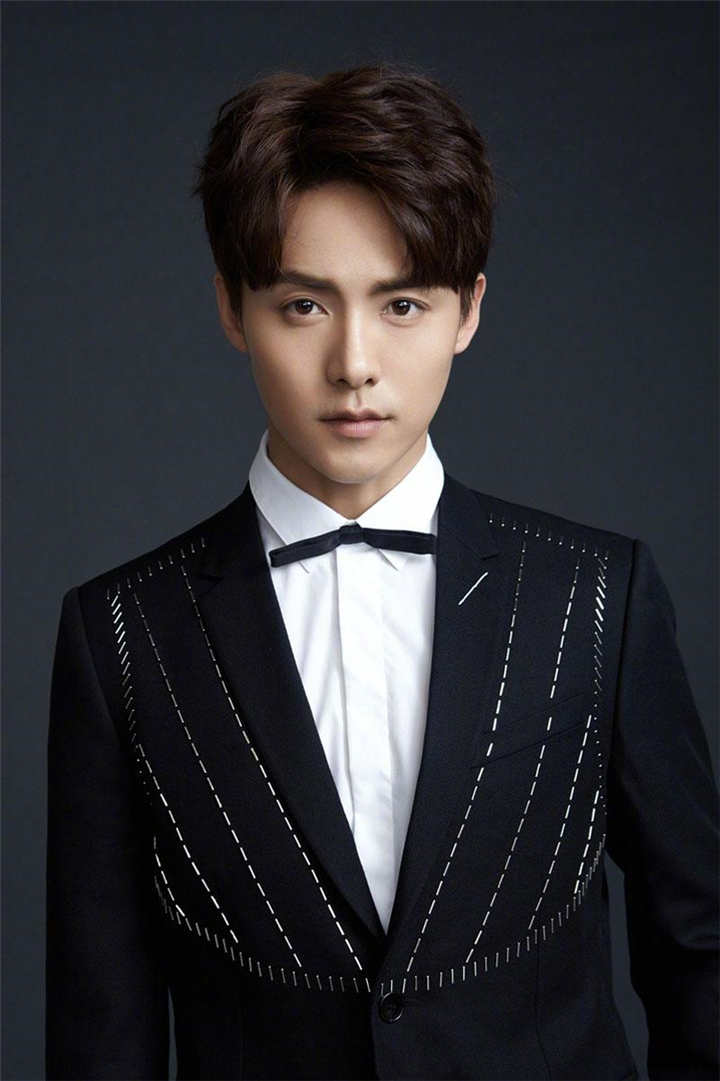 Stage Name: Ma Tianyu(马天宇)
Birth Name: Ma Changwei(马昌伟)
English Name: Ray Ma
Nicknames: Er Ye, Ma Zong, Ma Laoshi
Birthday: July 12, 1986
Place of Birth: Dezhou, Shangdong, China
Zodiac Sign: Cancer
Height: 180cm
Weight: 65kg
Blood Type: O
Fandom Color: Blue
Fandom Name: Feather(Yu Mao)
Fanchant: tiān gāo rèn yǔ fēi yǔ máo yǒng xiàng suí(天高任宇飞 羽毛永相随)
Instagram: ma0712
Weibo: 馬天宇
Ma Tianyu Facts
His agency is Ma Tian Yu Studio (under Summer Star).
He studied at Beijing Film Academy.
Ma tianyu and Yang Zi, Zhengshuang are good friends.
Favorite Artists: Leslie Cheung, Elaine Chao, Teresa Teng, Faye Wong.
Likes running, hiking, horseback riding, swimming.
Likes to challenge extreme sports, like bungee jumping, parachuting, fencing.
Favorite Food: Pickled fish hot pot, seafood, beef, broccoli.
He is good at cooking.
Favorite Fruits: Banaba, Pear.
Favorite Movie: "Roman Holiday".
Like T-shirts and jeans.
He likes dogs.
Favorite Dramas: "The Legend of White Snake", "Dae Jang Geum".
Favorite Colors: White and Blue.
Loves to travel, and often takes his family on foreign trips, self-driving tours.
Likes to go to the grassland, the sea, the rainforest.
When he's not working or traveling, he stays at home. He can stay at home for 10 days.
On the first date, he will take the girl to the playground.
Ideal Girlfriend Type: Excellent, Independent, and assertive.
He has 2 older sisters.
Ma Tianyu's mother died on the night of the Mid-Autumn Festival when he was 5 years old due to illness, and he hasn't had a Mid-Autumn Festival since. His father also left the house due to debt, and he and his two sisters lived with their grandparents.
Ma Tianyu Films
Curse of the Golden Flower(满城尽带黄金甲)(2006)
Evening of Roses(夜玫瑰)(Lan Heyan)(2009)
Illusion Apartment(异度公寓)(Meng Yifan)(2010)
East Meets West(东成西就 2011)(nan)(2011)
The Cosplayers(百万爱情宝贝)(Ye Chong)(2013)
Love Without Distance(土豪520)(Yu Haiyan)(2015)
Surprise(万万没想到)(Mu Rongbai)(2015)
The Little Prince(小王子)(Fox)(2015)
The Founding of an Army(建军大业)(Lin Biao)(2017)
A Better Tomorrow 2018(英雄本色4)(Zhou Chao)(2018)
Mao Zedong 1949(决胜时刻)(War correspondent)(2019)
Television Series
You Are My Dream(你是我的梦)(Ma Yu)(2008)
The Legend of Daiyu(黛玉传)(Jia Baoyu)(2010)
The Vigilantes in Masks(怪侠一枝梅)(He Xiaomei)(2010)
Scarlet Heart(步步惊心)(Huang Di)(2011)
Precious Mother, Precious Girl(宝贝妈妈宝贝女)(Zhang Hanzhe)(2012)
Xuan-Yuan Sword: Scar of Sky(轩辕剑:天之痕)(Lü Chengzhi)(2012)
Romance of Tang Kongfu(唐朝浪漫英雄)(Silver Hawk)(2013)
Hot Mom Qiao Da(辣妈俏爸)(Yuan Zhida)(2013)
Longmen Express(龙门镖局)(Qingdong)(2013)
The Home of Lady(淑女之家)(Su Zhiwen)(2014)
Young Sherlock(少年神探狄仁杰)(Wang Yuanfang)(2014)
Swords of Legends(古剑奇谭)(Fang Lansheng)(2014)
Romantic Kitchen(浪漫满厨)(Mi Qing)(2014)
In the Dream to Find the Answer(四手妙弹)(Wen Shaohui)(2015)
Kung Fu Mother-in-Law(功夫婆媳)(Huang Lezong)(2015)
The Gossip Girl(米粒向前冲)(Meng Yan)(2015)
Edge of Happiness(缘来幸福)(He Mu)(2016)
Singing All Along(秀麗江山之長歌行)(Yan Ziling)(2016)
By Marriage to Remember(毛丫丫被婚记)(Xiang Hui)(2016)
Ice Fantasy(幻城)(Ying Kongshi / Li Tianjin)(2016)
Beauty Private Kitchen(美人私房菜)(Li Ma)(2016)
Ice Fantasy Destiny(幻城凡世)(Ma Tianci / Ying Kongshi)(2017)
Secret of the Three Kingdoms(三国机密)(Liu Xie / Liu Ping)(2018)
All Out of Love(凉生,我们可不可以不忧伤)(Liang Sheng)(2018)
The Best Meeting(最好的遇见)(Xiang Hui)(2018)
Scouring Marriage(亲爱的婚姻)(Li Xiaojun)(2019)
River Flows To You(流淌的美好时光)(Qi Ming)(2019)
My Mowgli Boy(我的莫格利男孩)(Mo Geli)(2019)
Heroes in Harm's Way(最美逆行者)(Tu Ziqiao)(2020)
The Taste of Passion Fruit(百香果的滋味)(Wang Xiaoming)(2020)
Unbending Will(石头开花)(Dai Zhiqiang)(2020)
Humans(你好,安怡)(Li Yao)(2021)
Chasing the Light(冬夜有微光)(Yin Shaodong)(TBA)
Chen Yuan(尘缘)(TBA)
Variety Shows
Sisters Over Flowers(花样姐姐)(2015)
Let Go of My Baby(放开我北鼻)(2016)
Let Go of My Baby(放开我北鼻)(2017)
We Grew Up(我们长大了)(2019)
The Inn(亲爱的·客栈)(2020)
---
If you have any content to add or anything want to know about Ma Tianyu, Welcome to contact us or leave a comment below.