Ice Fantasy Destiny – Feng Shaofeng, Zhang Yuqi, Zhang Meng
Ice Fantasy Destiny is a fantasy drama directed by Zhou Linhao, led by Feng Shaofeng, Zhang Yuqi, and Zhang Meng, co-starring Xu Ke, Madina, and Chen Xinyu, with a special appearance by Ma Tianyu and Victoria Song Qian.

The drama is an extra chapter of "Ice Fantasy", which tells the story of love and hatred after the appearance of "Chi Ning Lian", who can reverse time and space, and the reincarnation of Ka Suo and Li Luo to the present world.
Details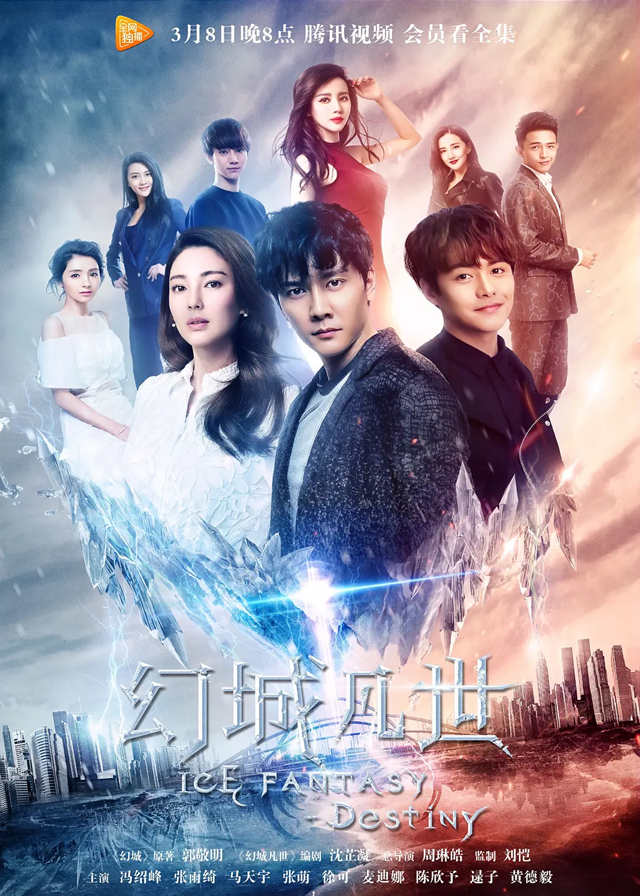 English Title: Ice Fantasy Destiny
Chinese Title: 幻城凡世
Genre: Fantasy, Romance
Tag: Reincarnation
Episodes: 16
Duration: 40 min.
Director: Zhou Linhao
Writer: Shen Zhining
Product Company: TENCENT PENGUIN PICTURES, Shanghai Youhug Media Co., Ltd.
Released Date: 2017-03-08
Watch On: WeTV, TencentVideo
Cast
Synopsis
In the year 2020 on Earth, Ice King Ka Suo is reincarnated as Feng Suo, a tech company master, who opens the door to the Ice Race in an accident and gradually recovers his abilities and memories of his previous life.
At the same time, he also met again with his lover Luo Luo, the reincarnation of Li Luo, which led to a magnificent adventure related to past lives and present lives.
The "Chi Ning Lian", which will bloom on Feng Suo's 28th birthday, has the mysterious power to reverse time and space.
Yingkong Shi also has been waiting for this for endless years!
Reviews
You May Also Like
Related Posts