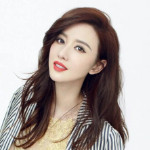 Zhang Meng dramas, movies, and TV shows list contains the best TV series, films of Zhang Meng and the ongoing and upcoming shows. The list will be updated continuously, bookmark this list to get the latest tv shows of Zhang Meng.
Zhang Meng Dramas List
TBA

#1

Suspense, Thriller, Action

Zhang Han, Zhang Li, Zhang Meng

In 1950, at the beginning of the founding of the country, the KMT Secret Service airdropped a senior agent from Taiwan to the city of Yongjiang to carry out an assassination operation against Yan Fangqiu, the vice chairman of the Committee for the Restoration of Economic Construction and an expert in economics, codenamed "Frozen Rose Project". In this assassination operation, Song Wenbo got the assistance of Ye Xinyan, the liaison of the secret transportation station of the enemy, and mistakenly hurt Li Cheng, the head of the reconnaissance section of the Public Security Bureau, but accidentally discovered that his real identity is not true. In the battle between good and evil, Song Wenbo discovers that the real mastermind behind the crime is someone else, and a shocking conspiracy gradually emerges. After a thrilling and deadly struggle, Song Wenbo finally made contact with the Public Security Bureau, uncovered the conspiracy of the enemy agents, and uncovered the enemy organization lurking in Yongjiang. Song Wenbo regained his identity and continued to fight in the front line of public security.

TBA

#2

Suspense, Romance, Crime

Guan Xiaotong, Elvis Han

In 1940 Shanghai, Chen Jiaping, an underground member of the Chinese Communist Party codenamed "Mei Hua Si", is on a mission when he runs into his former fiancée Zuo Shuangtao at a critical moment when he is almost exposed. At this time, Zuo Shuangtao is already a spy of the Kuomintang military system and is looking for a way out of her predicament after a failed assassination mission. They are both unaware of each other's identities as spies and rely on the tacit understanding to cope with the Japanese's close scrutiny, and eventually pass through as a couple in a shocking manner. The Japanese then force they to marry out of suspicion that they are disguised as a couple, and Zuo Shuangtao enters the merchant's office as a result of the scheme. Afterwards, Chen Jiaping has to complete his mission, deal with the identity crisis that he has not been able to eliminate, and test Zuo Shuangtao's true identity at the same time! The struggle becomes more and more brutal. Eventually Jiaping discovers that Shuangtao is an spy of the military junta, "Hong Tao Wu", while Zuo Shuangtao discovers that Jiaping is a Chinese Communist spy, "Mei Hua Si". After learning more about the attitudes and contributions of the two parties, Zuo Shuangtao, inspired by her communist beliefs, eventually chooses to fight with Chen Jiaping. They go through trials and tribulations to complete their arduous mission under the leadership of the Party organisation and embark on a new journey together.

2023-06-18

#3

Urban, Romance, Drama

Qin Lan, Wang Yang

Guan Wen, Jing Zhiqiu, and Chen Xuanxuan are three women with very different personalities who encounter problems and conflicts at their respective ages of 30. The mirror image reflects the painful point of the existence of women and their strong power to against the current in the face of crisis.

2023-05-14

#4

Urban, Romance, Medical

Wu Gang, Zhao Lusi, Luo Yizhou

Ren Xinzheng, a professor at the University of Traditional Chinese Medicine(TCM), is committed to spreading the word of Chinese medicine. He resigns to start a TCM heritage class in the hope of training a successor who can truly pass on the way of TCM. Sun Tougou also accidentally joins the master class and is at odds with Ren Tianzhen, Ren Xinzheng's son, as well as with a group of students such as Yang Xiaohong, a lawyer-turned-practitioner, Peng Shiyan, a pediatrician at a tertiary care hospital, and Zhao Liquan, who carries the expectation of the whole village to become a famous doctor. This group of students, who brought with them their own doubts, followed their mentors, such as Ren Xinzheng and Song Linglan, who had made a great wish, and forged ahead in the direction of passing on the TCM, learning to pass on the Traditional Chinese medicine.

2022-11-05

#5

Urban, Romance, Business

Qin Hao, Wan Qian

When the North Machinery Company was about to go bankrupt due to poor management, Sun Heping, who was the general manager of overseas sales in Southeast Asia, was urgently recalled to take up the position of factory manager. With a strong sense of market awareness formed through years of working in the international market, Sun Heping led North Machinery to join the Han Zhong Group, helmed by his old classmate Yang Liu and made drastic changes to the company. After a few years of development, North Machinery, once on the verge of bankruptcy, was reborn and successfully listed in Hong Kong. In order to realize the dream of a complete heavy vehicle and to really make North Machinery stronger, Sun Heping actively sought to acquire Hong Xing Heavy Duty Truck, which was controlled by his old classmate Liu Biding but was fully blocked by Yang Liu. Yang Liu thought that Han Zhong Group, not North Machinery, should become the world's heavy vehicle assembly company. The three former classmates, three entrepreneurs full of dreams, play a thrilling game to achieve the long-term development of China's heavy vehicle industry, and finally, contribute their "light and heat" to the dream of Chinese manufacturing from different angles.

2022-09-16

#6

Fantasy, Romance, Comedy

Bie Thassapak Hsu, Wan Peng

Chai Xiaoqi and Fang Leng are ready to get married, but there are twists and turns again. On the day of their wedding, Jiang Shiyi is ordered by his mother planet to forcibly take Chai Xiaoqi away and brainwash her. Will the "Leng Qi CP" be able to break through the obstacles and find their old sweetness?

2022-08-24

#7

Urban, Business, Crime

Zhu Yawen, Wan Qian

The business investigator from the business consulting firm Ouxun Group, Xia Dong, was falsely accused of plagiarizing AI technology when he studied abroad ten years ago. When his best friend abandoned him and his father passed away, he was thrown into a low point in his life. Qin Ke made him to work in Shanghai Department. Jian Yan worked in Ouxun Group Tokyo department, When she was15 years old, her father was accused of stealing trade secrets and was forced to lose his job, Jian Yan aspired to become a senior business investigator to kill fraud in its cradle. As a result of her work in exposing corruption in the Tokyo office, Jian Yan is transferred to Shanghai. As Xia Dong and Jian Yan spend time together, they gradually develop an affection for each other. Soon after, Xia Dong and Jian Yan are forced to face a series of hazards when they conduct a background check on a business, and help an old classmate, Lin Junwen, who is caught up in a family feud. In the face of the crisis, Xia Dong and Jian Yan work together and support each other to successfully complete the background investigation, not only to protect the legitimate interests of the company concerned, but also to ensure that the black sheep hidden in the company are duly punished. They not only reap the the love but also strengthen their determination to eliminate business fraud, safeguard corporate integrity and uphold the right values of the contemporary business world after experiencing hardships.

2021-11-04

#8

Military, Medical

Chen Kun, Crystal Zhang

A sudden emergency mission came, the superior transferred Zhang Duhang, a military doctor of the escort formation, to the naval medical ship "Ark Peace" in a hurry. When carrying out the mission, Zhang Duhang and female medic Lu Zi'ang were incompatible due to different medical concepts. Zhang Duhang does not like the overly rational and calm Lu Zi'ang, while Lu Zi'ang also does not like Zhang Duhang, who comes from a "different" background. By mistake, they were transferred to the same department and have to deal with various emergency tasks: merchant ship distress, cross-border disaster relief, antivirus, overseas counter-terrorism… In the test of blood and fire, they worked together, dedicated to the mission, and were getting closer and closer. Together with the "Ark Peace", they vigorously promoted the humanitarian spirit, widely spread the "harmonious world, harmonious sea" concept, wrote a contemporary Chinese naval heroic hymn.

2021-10-21

#9

Urban, Business, Political

Jin Dong, Yan Ni, Huang Zhizhong

Founded in the 1930s, Huafu was one of the first state-owned enterprises in New China and grew into a comprehensive central enterprise group after the reform and opening up. While Huafu was about to celebrate its 80th birthday, its subsidiary company, Jingzhou Huafu, was in great difficulties, and Lin Manjiang, the chairman of Huafu, sent Qi Benan to Jingzhou to help the company get out of trouble. When Qi Benan arrived, he found that the problems of Jingzhou Huafu came from both the changes of the market environment and its own management problems. On the one hand, he had to unite Shi Hongxing, Niu Junjie, and others, resolve the original conflicts between them, rationalize the internal relations of the enterprise and restructure the company. On the other hand, he also had to seek the support of the municipal party secretary to deal with the relationship between being a central enterprise and the local government. In this process, Qi Ben'an's original intention remained unchanged and he steadfastly took the civilized development road of production development and good ecology, which eventually brought Jingzhou Huafu out of the predicament and also accumulated useful experience for the reform of state-owned enterprises and the transformation and development of resource-based cities.

2021-05-11

#10

Urban, Romance, Comedy

He Luoluo, Zhang Linghe, Dai Luwa

The drama is about the modern fast-paced city life, fast food-style love is left behind by the times, the AR virtual love game "Love boys" in the form of Y4 group in the dream of all girl's imaginary boyfriends, the spring-like Lu Xiao, mature and calm Xu Nian, guardian knight-like Su Lie, national brother-like Luoke, replace the romantic partners who are in love with the real girls. Jiang Kele who is addicted to it, and her best friend Guan Qianya have a series of love experiences and encounters with the four "virtual" idols, and a variety of exciting events continue to be staged ……

2021-01-11

#11

Urban, Romance, Life

Zhang Luyi, Janice Wu

Tao Xiaoting and Tao Xiaodi are a pair of sisters who come to the big city to work together. While the younger sister Tao Xiaoting has been struggling ahead, the older sister Tao Xiaodi wants to take a shortcut, and she resorts to plastic surgery and height increasing, henceforth two faces and two lives. The business genius Lian Sheng returns to China to solve the crisis of the Ounuo Group and meets Tao Xiaoting. At the same time, Tao Xiaodi targets Qiu Yingshu, the owner of Ounuo. However, Lian Sheng and Qiu Ying Shu both fall in love with Tao Xiaoting who is simple and kind-hearted. Due to health problems, Lian Sheng always suppresses his true feelings. In the end, with the efforts of Lian Sheng and Tao Xiaoting, they jointly defend Ounuo and also gain the best love.

2020-09-29

#12

Drama, Medical

Zhang Jiayi

The drama tells about the people and events of the Chinese military and civilians in the fight against COVID-19. Among them are the medical and nursing workers from all sides who recklessly built a "great white wall" for the people. There are the ordinary but great take-away boys and special bus volunteers. There were ordinary citizens who saved themselves and helped each other. There were builders who were actively involved in the Hospital construction. There are the CDC, community, and public security personnel who joint prevention and control work. There are young people who have mistakenly stayed in Wuhan to become volunteers in the fight against the epidemic. There were those who overcame all the difficulties to switch production to masks and contributed to the "resumption of production and work". These ordinary people formed the main force in the fight against the epidemic in all walks of life and made an indelible contribution.

2020-07-20

#13

Youth, Sport, Sci-fi

Lu Han, Leo Wu, Dai Luwa

In 2008, the down-and-out e-sports veteran Xiao Feng barely maintained his team. At this time, e-sports was far from its best era, and Xiao Feng's team was misunderstood and ridiculed, but he persisted with the dream in his heart. In 2019, the combat genius in the game and the wheelchair boy in reality, Lu Xiaobei inherited his brother's legacy and vowed to become an e-sports professional. He was invincible in the game but lost his eligibility to enter the professional team due to an accident. By chance, Lu Xiaobei and Xiao Feng met in a game map across time and space. In different times and spaces, they went from mutual suspicion to mutual trust. They set up their own battle team, studying tactics together and helping each other grow. Dreams are never easy, and the road of professional e-sports players is not easy, countless times repeated boring training, repeatedly failures did not make them give up. Different times, the same passionate youth. But when Lu Xiaobei and Xiao Feng encouraged each other to tide against the odds, an accident came…

2019-08-19

#14

Fantasy, Romance, Comedy

Wan Peng

The alien girl Chai Xiaoqi from " Cape Town Planet" meets the CEO Fang Leng, who suffers from "heterosexual amnesia on rainy days", accidentally loses her beacon, and is trapped on Earth. Chai Xiaoqi is not only an alien but also an amazing girl who will fall into a "boy crazy state" once she inhales the hormones emitted by men on Earth. She experiences all kinds of funny and hilarious encounters, which will perfectly restore the nymphomaniac girl's psychology of flirting with men for the audience. In order to survive on the earth, Chai Xiaoqi will also use her various superpowers to solve unexpected trouble one after another. Fang Leng is a different kind of boss. Once it rains, he will forget the girls who appeared on his side. So he has a variety of hilarious "battles of wits" with the Chai Xiaoqi.

2018-07-20

#15

Adventure, Thriller, Action

Leo Wu, Qin Hao, Zhang Meng

Li Cu, an ordinary student who failed the college entrance exams, is accidentally attacked and then caught in a huge plan with the purpose of the current state of the world. He then gets to know the mastermind behind all this, Wu Xie, who appears as Guan Gen, a travel photographer. He becomes the key person in Wu Xie's "Tomb of the sea" subversion plan. Wu Xie used Gutongjing, the forbidden place of Mystery Nine, to plot to "depurate" the Mystery Nine to destroy the Wang family's counter-attack plan. Wu Xie has been not as naive as the year, with his extraordinary wisdom, he began to declare war on the fate setting thousands of years ago.

2017-03-08

#16

Fantasy, Romance

Feng Shaofeng, Zhang Yuqi, Zhang Meng

In the year 2020 on Earth, Ice King Ka Suo is reincarnated as Feng Suo, a tech company master, who opens the door to the Ice Race in an accident and gradually recovers his abilities and memories of his previous life. At the same time, he also met again with his lover Luo Luo, the reincarnation of Li Luo, which led to a magnificent adventure related to past lives and present lives. The "Chi Ning Lian", which will bloom on Feng Suo's 28th birthday, has the mysterious power to reverse time and space. Yingkong Shi also has been waiting for this for endless years!

2016-07-24

#17

Historical, Romance, Fantasy

Feng Shaofeng, Victoria Song, Ma Tianyu

When the second prince of the Fire Tribe was mysteriously killed while attending the bar mitzvah of Ice Tribe Prince Ka Suo, the Fire King took this opportunity to start a war between the Ice Tribe and the Fire Tribe. With the help of the Ice tribe's spies, Ka Suo's parents were captured and his older siblings were killed, leaving only two Ice tribe princes, Ka Suo and Yingkong Shi, to survive and escape to the mortal world to seek the help of the world-keeper Li Luo. With the help of Li Luo, Ka Suo obtained the six-leaf ice crystal from the six tribal leaders. Ka Suo was injured by the Fire King and lost his spiritual power, Ying Kongshi led the other tribes to fight against the Fire King. He defeated the Fire tribe to inherit the throne. In order to restore Ka Suo's spiritual power, Li Luo made a deal with the "Demon Sword", becoming a bloodthirsty beast, while the fire princess Yan Da gave up everything for Yingkong Shi. However, Ka Suo's lover Li Lu and his brother Ying Kongshi both died under the conspiracy of Yan Ji. He was determined to find the legendary "hidden lotus" to revive them. The war between the ice tribe and the fire tribe started again, and Li Tianjin also joined the fire tribe and decided to seek revenge on Ka Suo.

2016-05-01

#18

Urban, Romance

Yu Feihong, Yang Le

Yao Lan, who is nearly thirty-three years old, suffered robbing marriage by the groom Tian Kun's ex-girlfriend. She left in anger and canceled the wedding. But this incident accidentally leads to an inseparable relationship between Yao Lan and Lu Xiaobei, an older boy. There is a nine-year age difference between them, but Lu Xiaobei's energy and romance and Yao Lan's maturity and stability make them deeply attracted to each other. Reason tells Yao Lan not to indulge in this blind passion. In reality, the problems of sister-brother relationships are revealed one after another: differences in values, incompatible rhythms of life, opposition from family members, etc. Yao Lan is exhausted by all this and finally breaks up with Lu Xiaobei in pain. Yao Lan meets Tian Kun again, and they resolve their differences. Tian Kun appreciates and understands Yao Lan and asks for a chance to share his life with her. Lu Xiaobei returns , he has grown up after the storm and takes up all the responsibilities and bravely takes Yao Lan's hand. True love finally brings these two lovers together and allows both of them to experience growth in their lives.

2015-11-29

#19

Historical, Wuxia, Fantasy

Lu Yi, Michelle Chen, Jiang Jinfu

In the late Warring States period, Jing Ke entrusted his son Jing Tianming to Gai Nie, the best swordsman in the world, in the hope that he would protect Jing Tianming from the brutal Qin Shi Huang. Gai Nie took Jing Tianming on the run. On the way, he defeated the 300 soldiers sent by Qin Shi Huang. The Prime Minister, Li Si, then compels Gai Nie's schoolmate, Wei Zhuang, with lies, hoping to eliminate Gai Nie by Wei Zhuang. Along the way, Gai Nie and Jing Tianming met Xiang Shaoyu and Gao Yue, the talented men who fought against the Qin. They eventually arrived at the Mozi Organ City, their last bastion. Soon, Wei Zhuang came over with a large number of soldiers, and he even found the Mo family's sworn enemy, Gong Shu Chou, who wanted to take the Organ City in one fell swoop. Will Gai Nie and the others be able to win the final victory in the face of the enemy's fierce attack?
Related Posts