Little Husband (May-December Love 2) – Yu Feihong, Yang Le
Little Husband (May-December Love 2) is an urban romantic drama starring Yu Feihong, Yang Le, Zhang Meng, Tian Yu, Xu Di, Han Tongsheng, Liu Lili, Guan Xiaotong, Bai Zixuan, Han Qing, Liu Tingzuo, and Zhang Zijian.
The drama is a follow-up to "May-December Love", which tells the story of Lu Xiaobei, a "Demon King" boy, and his dream girl Yao Lan, who fall in love with each other, and the joyful entanglements that occur among several families.
Details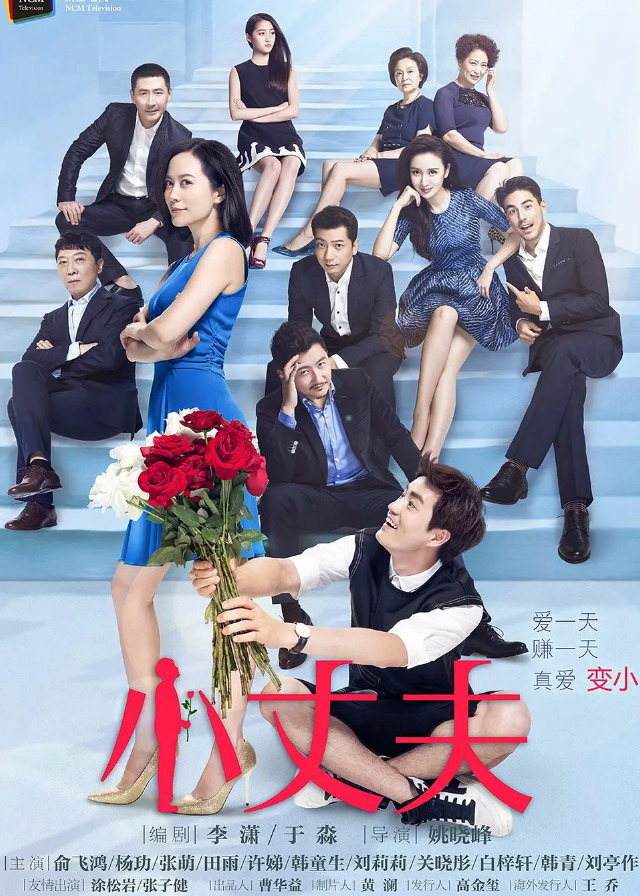 English Title: Little Husband (May-December Love 2)
Chinese Title: 小丈夫
Genre: Urban, Romance
Episodes: 40
Duration: 45 min.
Director: Yao Xiaofeng
Writer: Li Xiao, Yu Miao
Producer: Huang Lan
Product Company: New Classics Meida
Released Date: 2016-05-01
Broadcast Website: Idol & Romance
Cast
Synopsis
Yao Lan, who is nearly thirty-three years old, suffered robbing marriage by the groom Tian Kun's ex-girlfriend. She left in anger and canceled the wedding.
But this incident accidentally leads to an inseparable relationship between Yao Lan and Lu Xiaobei, an older boy.
There is a nine-year age difference between them, but Lu Xiaobei's energy and romance and Yao Lan's maturity and stability make them deeply attracted to each other.
Reason tells Yao Lan not to indulge in this blind passion. In reality, the problems of sister-brother relationships are revealed one after another: differences in values, incompatible rhythms of life, opposition from family members, etc.
Yao Lan is exhausted by all this and finally breaks up with Lu Xiaobei in pain.
Yao Lan meets Tian Kun again, and they resolve their differences.
Tian Kun appreciates and understands Yao Lan and asks for a chance to share his life with her.
Lu Xiaobei returns , he has grown up after the storm and takes up all the responsibilities and bravely takes Yao Lan's hand.
True love finally brings these two lovers together and allows both of them to experience growth in their lives.
Reviews
You May Also Like
Related Posts