Once Given, Never Forgotten – Yang Le, Zhang Xueying
Once Given, Never Forgotten is an urban emotional drama directed by Li Dawei and Ding Yangguo and led by Yang Yi and Zhang Xueying. The drama tells the story of the blind orphan Lian Xin and Xiang Yuqiu as long as 10 years relationship story.
Details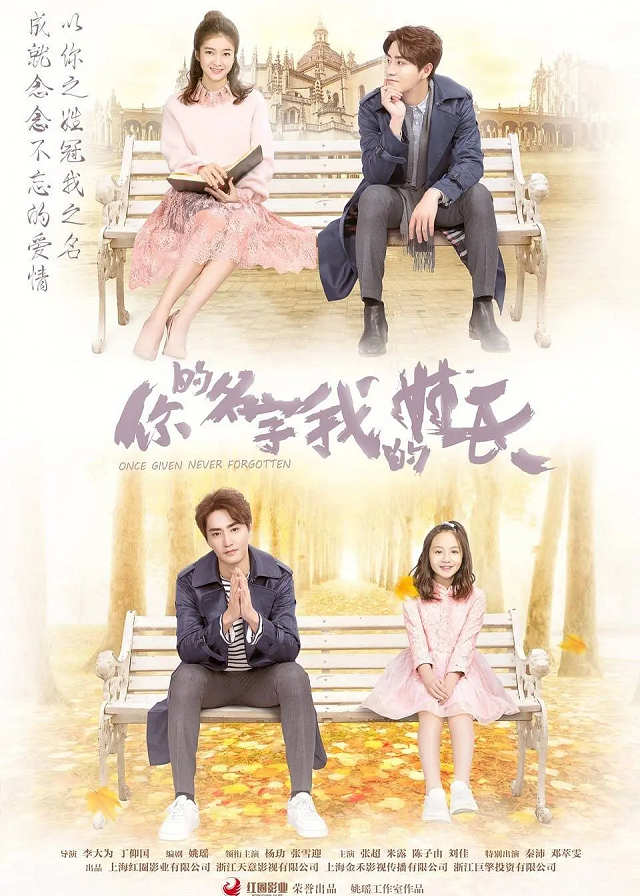 English Title: Once Given, Never Forgotten
Chinese Title: 你的名字我的姓氏
Genre: Urban, Romance
Episodes: 44
Duration: 45 min.
Director: Li Dawei, Ding Yangguo
Writer: Yao Yao
General producer: Yao Yao
Product Company: HONGQUAN FILMS, TIANYI MEDIA, GH ENTERTAINMENT&MEDIA, GIANT INVESTMENT MANAGEMENT CO., LTD.
Broadcasting Website: iQIYI
Released Date: July 26, 2021
Cast

Yang Le
as Xiang Yuqiu

Zhang Xueying
as Lianxin

Zhang Chao as Chen Qi

Viola Mi as Tang Shi

Run Chen as Luo Rui

Jasmine Liu as Ye Mutao

Zhang Ge as Xiao Lianxin
Synopsis
Xiang Yuqiu's girlfriend Luo Ting, who died unexpectedly, donated her corneas to Lian Xin, a frail and sickly 10-year-old orphan girl.
Ten years later, Xiang Yuqiu has created the Xiang Group, which is very famous. Lian Xin, who has become a landscape designer, returned from studying abroad and met Luo Rui, Luo Ting's younger brother.
Luo Rui fell in love with Lian Xin at first sight and pursued her madly, while Lian Xin loved Xiang Yuqiu.
Tang Shi had a crush on her business partner Xiang Yuqiu and wanted Lian Xin to convince Xiang Yuqiu, who has no willing to married but accidentally discovers Lian Xin's feelings for Xiang Yuqiu.
Xiang Yuqiu was unable to face Lian Xin who was looking at him with Luo Ting's eyes, and they cannot confess their feelings.
Lian Xin suffered from Alzheimer's disease under heavy pressure. To prevent Xiang Yuqiu from knowing that, Lian Xin begged Luo Rui to take her away.
Luo Rui accidentally learned that his sister Luo Ting's death was caused by Tang Shi and brought Lian Xin back, to tell the truth. After Tang Shi turned herself in, Xiang Yuqiu looked at Lian Xin in pain. Lian Xin has forgotten herself.
Fearing to lose their lover again, he tried his best to treat her. With unremitting persistence and guardianship, he eventually awakened her memories.