Zhang Xueying (Sophie Zhang) Profile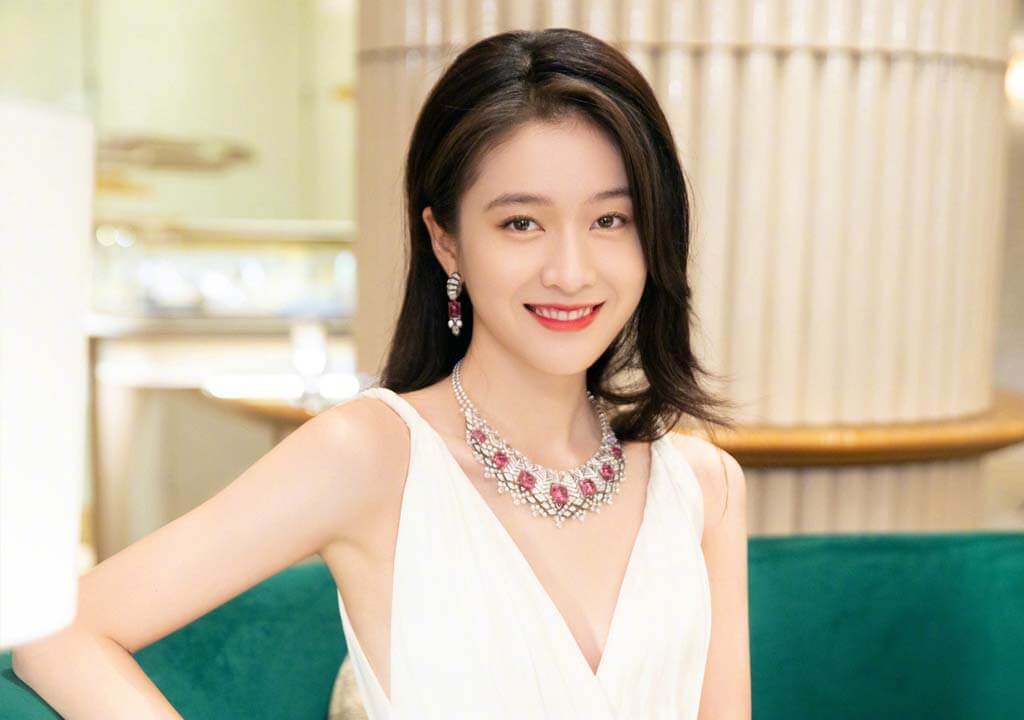 Zhang Xueying (Sophie Zhang, 张雪迎) born on June 18, 1997, in Jinhua, Zhejiang, China, is a Chinese actress.

In 2003, She appeared in her first TV series "Yong Le Heros". In 2018, the urban romance drama "Summer's Desire" in which she played the leading role was aired, and gain lots of attention.
Basic Info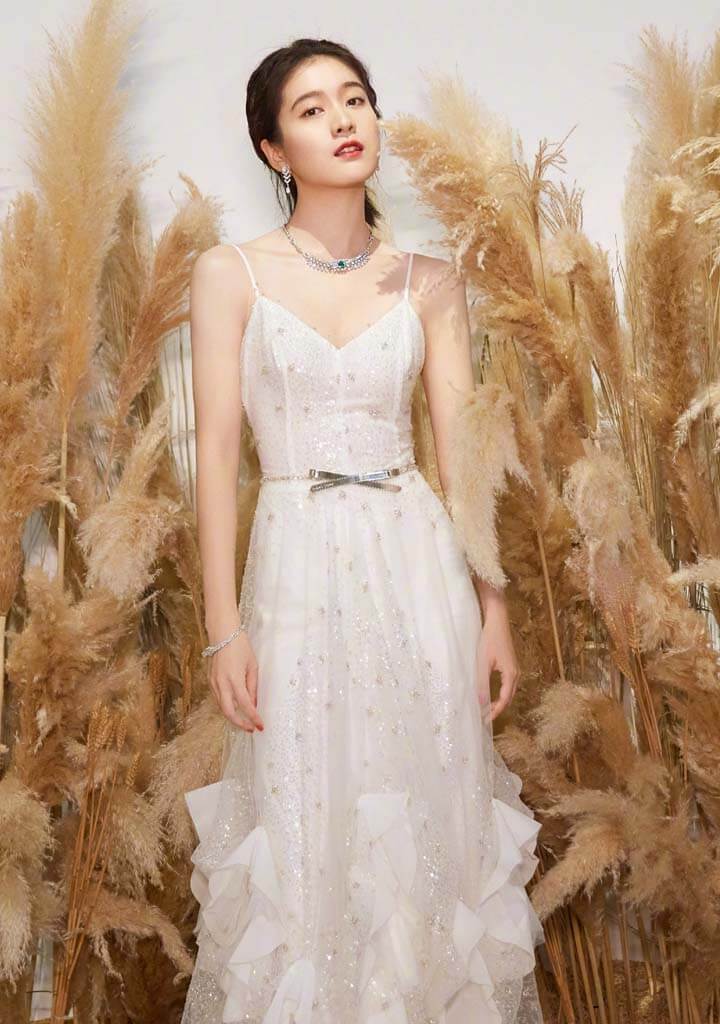 Facts
Her agency is Zhang Xueying Studio.
Education: she studied at the The Central Academy of Drama.
FamIly Members: parents, older sister, Xueying.
Favorite Movie: Leon:The Professional.
Doesn't like to call.
Love the pictures taken with the film camera.
She isn't easy to gain weight.
When she is in a bad mood she will eat to relieve it.
Sophie plays mobile before sleep.
Likes to travel with friends.
Likes to shopping offline.
She has canine teeth.
Good Friends: Guan Xiaotong, Leo Wu.
Zhang Xueying said Cai Xukun is more beautiful than her.
Ideal Type Boyfriend: Handsome, responsible Humorous, kind, and filial.
Films
Crush(暗恋)(Luo Zhi)(TBA)
Football Dream(追球)(Gu Qingqing)(TBA)
Flowers Bloom in the Ashes(尘埃里开花)(TBA)
Nineteen twenty one(A1921)(Miao Boying)(TBA)
Einstein and Einstein(狗十三)(Li Wan)(2019)
Dream Journey(大梦西游)(Yao Yao)(2016)
When I Become You(当我成为你)(Su Qiaoqiao)(2016)
Songs From Battlefields(穿越硝烟的歌声)(Zhou Xuan)(2015)
Lovers & Movies(爱我就陪我看电影)(Siyu)(2015)
The Great Love of A Policewoman(片警妈妈)(Zhang Yumiao)(2014)
Time Flies Soundlessly(岁月无声)(Duoduo)(2012)
Daughter(女儿)(Xiaofeng)(2011)
Flower And Chess(花与棋)(Xiao Mei)(2007)
Fearless(霍元甲)(Little girl)(2006)
Winter Fairytale(冬天里的童话)(Tingting)(2006)
Television Series
Ze Jun Ji(择君记)(Shen Miao)(TBA)
Go! Beach Volleyball Girls(燃!沙排少女)(Li Guoduo)(TBA)
Once Given, Never Forgotten(你的名字我的姓氏)(Lian Xin)(2021)
Faith Makes Great(理想照耀中国)(Wu Zhongwen)(2021)
Hot Blooded Youth(热血少年)(Jia Hongyi)(2019)
Princess Silver(白发)(Rong Le)(2019)
Summer's Desire(泡沫之夏)(Yin Xiamo)(2018)
When We Were Young(青春最好时)(Chu Yinyin / Xia'er)(2017)
My Step Father is a Hero(我的继父是偶像)(Kang Ni)(2016)
Promise of Migratory Birds(十五年等待候鸟)(Han Yichen)(2016)
Legend of Nine Tails Fox(青丘狐传说)(Weng Hongting)(2016)
Legend of Ban Shu(班淑传奇)(Liu Yan)(2015)
Love Yunge from the Desert(大汉情缘之云中歌)(Mo Cha)(2015)
The Whirlwind Girl(旋风少女)(Lee Eun-soo)(2015)
Ancient Mirror(古镜)(Shi Jing)(2015)
The Romance of the Condor Heroes(神雕侠侣)(Guo Xiang)(2014)
Chuan Yue Feng Huo Xian(穿越烽火线)(Xiaoying)(2013)
Swordsman(笑傲江湖)(Laobusi)(2013)
In Love with Power(山河恋·美人无泪)(Consort Donggo)(2012)
I Am Your Son(我是你儿子)(Chen Yan)(2011)
Windmill(风车)(Dan Hong | Young)(2011)
A Cheng of Genesis(创世纪风云之阿诚)(Jingyi | Young)(2011)
Xin An Family(新安家族)(Luo Si)(2010)
Detective(女神捕)(Ru Yi)(2010)
Beauty's Rival in Palace(美人心计)(Princess Guantao (young))(2010)
Love Blooming(爱·盛开)(You Lan)(2009)
Dad Wake Me Up When It Is Morning(爸爸天亮叫我)(Niu'er)(2009)
Lurk(潜伏)(Little girl)(2009)
Rose Martial World(玫瑰江湖2)(Shen Siru | Young)(2009)
Feng Yatou(疯丫头)(Xixi)(2009)
Red Begonia(红海棠)(Qian Shi | Young)(2008)
Paladins in Troubled Times(大唐游侠传)(Hua'er)(2008)
The Legend of the Condor Heroes(射雕英雄传)(Little girl)(2008)
Ning Wei Nu Ren(宁为女人)(Yue Bai)(2008)
Big Shot(大人物)(Sisi)(2007)
Chuan Zheng Feng Yun(船政风云)(Ah Xiang | Young)(2007)
The Legend and the Hero(封神榜之凤鸣岐山)(Cai Yun)(2007)
Powder Purple Ink(粉墨王侯)(Ju'er)(2007)
Da Juyuan(大剧院)(Xu Ying | Young)(2007)
Founding Emperor of Ming Dynasty(朱元璋)(Qing'er)(2006)
Yang Naiwu and Xiao Baicai(杨乃武与小白菜)(Xiao Baicai)(2006)
Hong Hai'er(红孩儿)(Xiaolongnu)(2006)
Kungfu Champion(功夫状元)(Xiaoya)(2006)
Daming Qicai(大明奇才)(Xiaogu)(2005)
Fu Gui(福贵)(Feng Xia | Young)(2005)
Strange Tales of Liao Zhai(新聊斋志异)(Xiao Cui)(2005)
Hero During Yongle Period(永乐英雄儿女)(Jin Niang | Young)(2005)
281 Letters(281封信)(Duo Duo)(2004)
---
Any content to add or anything want to know about Sophie Zhang Xueying, welcome to contact us or leave a comment below.