Legend of Nine Tails Fox – Gulnazar, Jiang Jinfu, Chen Yao
Legend of Nine Tails Fox is a historical fantasy legend series co-directed by Lin Yufen, Gao Linbao, Xu Huikang, and Yu Cuihua, starring Gulnazar, Jiang Jinfu, Xiao Caiqi, Gina Jin Chen, Chen Yao, Zhang Ruoyun, Qiao Xin, Yao Yichen, Wang Kai, Fu Xinbo, Mike, Tang Yixin, Zhang Xueying, Jiang Kaitong, Zhai Tianlin, and Chen Ruoxuan.

The drama is adapted from the six stories in "Liaozhai Zhiyi", which are based on the metaphor of fox fairies, and tells the love and desire story of "fox fairies" who have human nature.
Details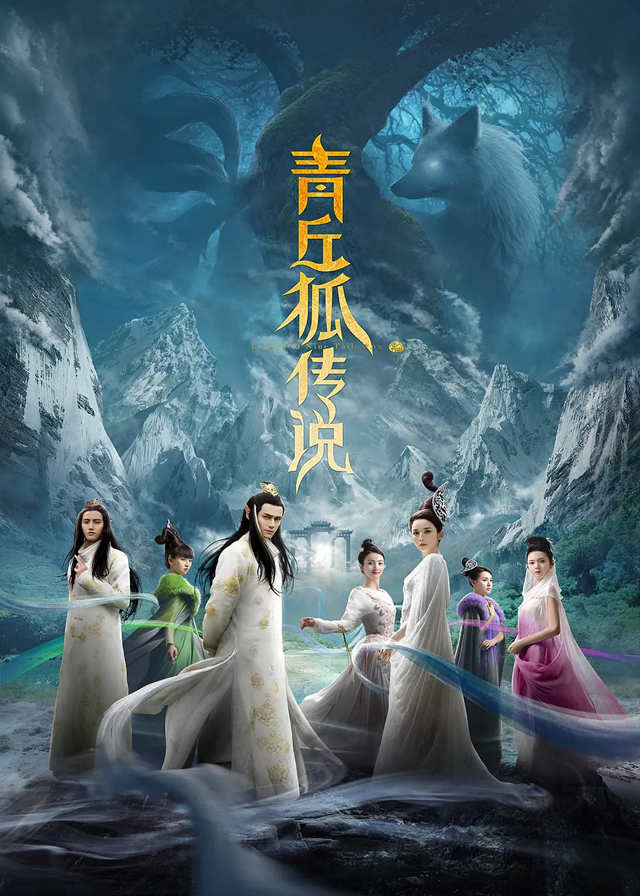 English Title: Legend of Nine Tails Fox
Chinese Title: 青丘狐传说
Genre: Historical, Fantasy, Legend
Episodes: 32
Duration: 45 min.
Director: Lin Yufen, Gao Linbao, Xu Huikang, Yu Cuihua
Writer: Shao Xiaoyi, Zhang Shaowei
Producer: Deng Xibin
Produce Company: H&R CENTURY PICTURES
Broadcasting Website: Viki, MZTV(Youtube)
Released Date: February 8, 2016
Cast

Chen Yao
as Hua Yue

Qiao Xin
as Yao Axiu

Zhang Ruoyun
as Liu Zigu

Jiang Kaitong as Feng Feiyue/Feng Sanniang

Xiao Caiqi as Ying Ning

Fu Xinbo as Wang Zifu

Wan Ni'en as Lan Xiaodie

Mike as Hu Si

Chen Ruoxuan as Zhang Sheng

Wang Kai
as Shi Taipu

Gina Jin
as Weng Changting

Gulnazar
as Tao Heng/Heng Niang

Jiang Chen as Mrs.Zhu
Synopsis
A Xiu
The fox girl Hua Yue poses as an ordinary woman, A Xiu, and gets tangled in love with Liu Zigu. She goes from being greedy for the love in the human world to understanding true love, and finally sacrifices herself to fulfill the real A Xiu and Liu Zigu.
Feng Sanniang
Spiritual fox Feng Feiyue enters the Meng family to fight for the people but finds out that the Meng family's bad reputation is only framed by others, so she helps the Meng family get out of danger and gains her love.
Ying Ning
Ying Ning, a fox girl who loves to laugh by nature, comes to Wang Zifu's house in order to find out the truth of her mother's brutal murder by the Wang family, when the Wang family is in danger, Ying Ning repays her grievances with virtue and wins the respect of all.
Hu Si
Hu Si was originally a male fox with great magic power. He became a close friend of Zhang Sheng, a rich gentleman, because of his greed for wine. He left in style after helping Zhang Sheng to find a good marriage.
Chang Ting
Shi Taipu, a demon hunter, helps the fox clan to drive away from the demons. The old father of the fox clan promises to marry his eldest daughter Chang Ting to him, but he repeatedly reneges on his promise, Shi Taipu saves the fox clan regardless of their past grudges and was finally married to Chang Ting.
Heng Niang
The beautiful fox fairy Heng Niang helps her next-door neighbor Zhu to win back her husband's heart, fighting the weasel concubine.