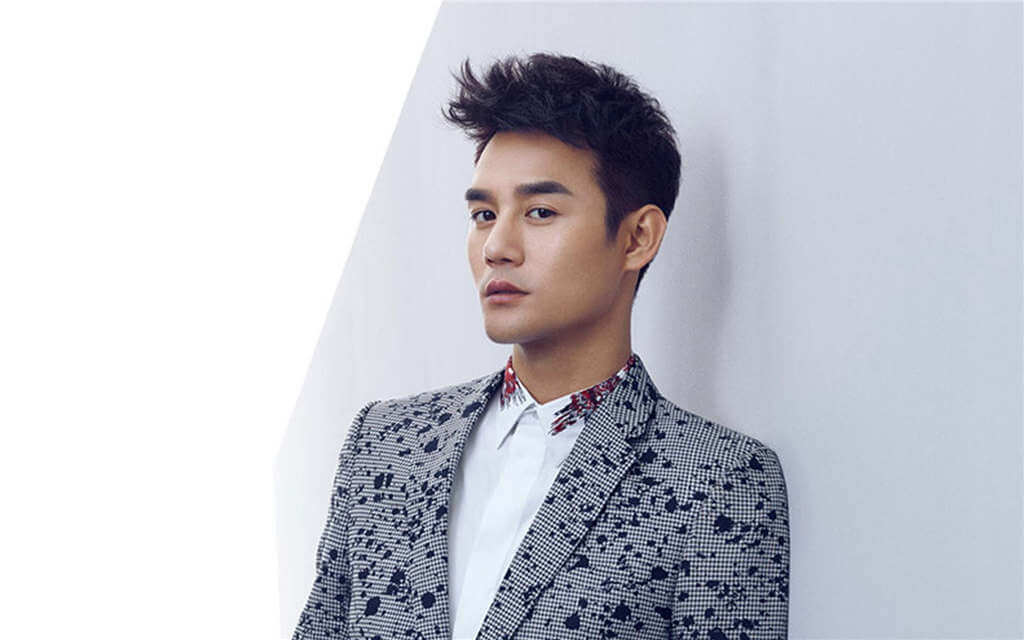 Wang Kai(王凯 Nick Wang), born on August 18, 1982, in Wuhan, Hubei, is a Chinese actor and singer.

In 2005, he entered showbiz with his first TV series "Cold Autumn". In 2013, he appeared in the modern historical drama "All Quiet in Peking", in which he rose to prominence with his role as Fang Mengwei.

In 2015, he gained widespread attention with the spy drama "The Disguiser" and the costume drama "Nirvana in Fire".
Basic Info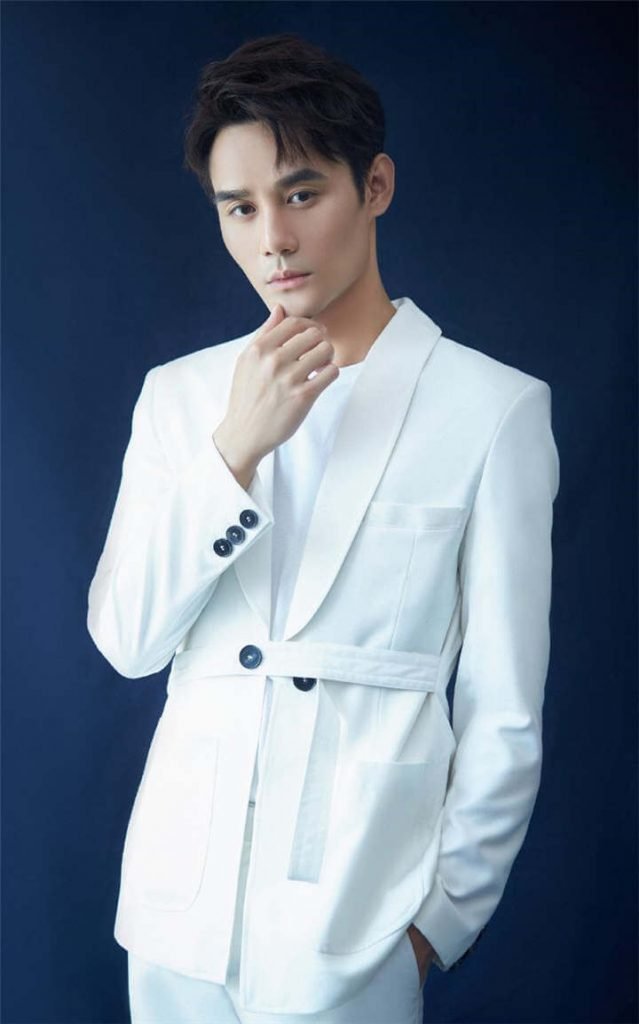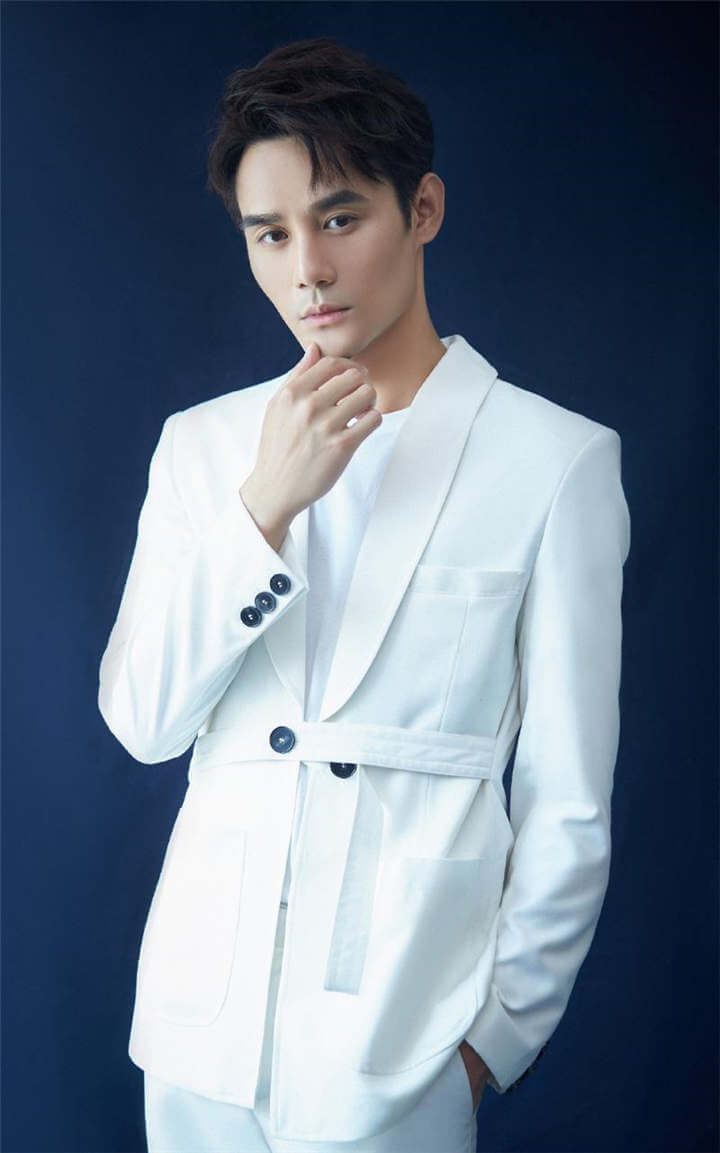 Stage Name: Wang Kai
Birth Name: Wang Kai(王凯)
Nickname: KKW, Kai Kai Wang
English Name: Nick Wang
Birthday: August 18, 1982
Place of Birth: Wuhan, Hubei, China
Zodiac Sign: Leo
Height: 182cm
Weight: 70kg
Blood Type: A
Fandom Name: Wang Fei(Rani)
Instagram: –
Weibo: 王凯kkw
Wang Kai Facts
His agency is Deshe Film and Television Co., Ltd.
Education: In 2003, Wang Kai was admitted to both the Central Academy of Drama and the Beijing Film Academy, finally choosing the Central Academy of Drama as his first choice and starting his theatrical study career.
Wang Kai's family is very ordinary, parents are workers.
Likes Singing, hosting, sleeping, and shopping.
He can speak fluent English.
Favorite Actor: Chen Daoming.
Favorite Actress: Maggie Cheung, Liu Tao.
Like to read suspect books.
Favorite Color: Light Green.
Likes spicy food.
Likes to drink whiskey.
He is good at cooking, his specialties are braised fish in brown sauce and steamed chicken with scallion oil.
Favorite Flowers: White roses, lilies.
Likes to travel to France, Africa.
Favorite City: Wu Han.
The most desired superpower is teleportation.
To release his pressure he will sleep or sing.
He is nearsighted.
He is afraid of insects.
Likes watches.
Can run 8 km.
He has long fingers.
He believes in love at first sight.
His first love was at the age of 14.
Ideal Type Girlfriend: gentle, kind. Appearance: Angelababy.
Films
My Puppy My Love(我的狗狗我的爱)(Shi Luwei)(2012)
A Young Girl's Destiny(逆袭)(Hao Chen)(2013)
The Golden Era(黄金时代)(Jin Yi)(2014)
A Murder Beside Yanhe River(黄克功案件)(Huang Kegong)(2014)
Railroad Tigers(铁道飞虎)(Fan Chuan)(2016)
The Devotion of Suspect X(嫌疑人X的献身)(Tang Chuan)(2017)
A Better Tomorrow 2018(英雄本色2018)(Zhou Kai)(2018)
Dynasty Warriors(真三国无双)(Cao Cao)(2019)
Television Series
Cold Autumn(寒秋)(Huang Yuanshang)(2006)
Water Point Peach Blossom(围屋里的桃花)(Xu Yilin)(2008)
Ugly Wudi(丑女无敌)(Chen Jiaming)(2008-2010)
Calling For Love(呼叫大明星)(Wang Rui)(2010)
Guns Hou(枪炮侯)(Dai Dao)(2011)
Youth(知青)(Qi Yong)(2012)
New Detective Alliance(新神探联盟)(Gongsun Ze)(2013)
All Quiet in Peking(北平无战事)(Fang Mengwei)(2014)
Waiting For You(等你爱我)(Qu He)(2015)
Once Upon a Time in Tsingtao(青岛往事)(Liu Chengzhi)(2015)
The Disguiser(伪装者)(Ming Cheng)(2015)
Nirvana in Fire(瑯琊榜)(Xiao Jingyan, Prince Jing)(2015)
Love Me If You Dare(他来了,请闭眼)(Li Xunran)(2015)
Legend of Nine Tails Fox(青丘狐传说)(Shi Taipu)(2016)
Half the Sky(女人的天空)(Wu Dawei)(2016)
Ode to Joy(欢乐颂)(Zhao Qiping)(2016)
When a Snail Falls in Love(如果蜗牛有爱情)(Ji Bai)(2016)
Stay with Me(放弃我,抓紧我)(Chen Yidu)(2016)
Ode to Joy 2(欢乐颂2)(Zhao Qiping)(2017)
Like a Flowing River(大江大河)(Song Yunhui)(2018)
Held in the Lonely Castle(清平乐)(Zhao Zhen)(2020)
Hunting(猎狐)(Xia Yuan)(2020)
Like a Flowing River 2(大江大河2)(Song Yunhui)(2020)
Variety Shows
Crazy Star Travel(疯狂星旅行)(2014)(nan)
Crossover Singer, Season 1(跨界歌王)(2016)(nan)
Fighting Man(我们战斗吧)(2016)(nan)
Crossover Singer, Season 3(跨界歌王)(2018)(nan)
Youth Travel(青春环游记)(2019)(nan)
---
If you have any content to add or anything want to know about Wang Kai, Welcome to contact us or leave a comment below.