Railroad Tigers – Jackie Chan, Huang Zitao, Wang Kai
Railroad Tigers is an action comedy film directed by Ding Sheng, starring Jackie Chan, Huang Zitao, Wang Kai and Darren Wang.
The film tells the legendary story of the Railroad Tigers, a team of railway workers and civilians who cleverly defeated the Japanese army during the war against Japan.
Details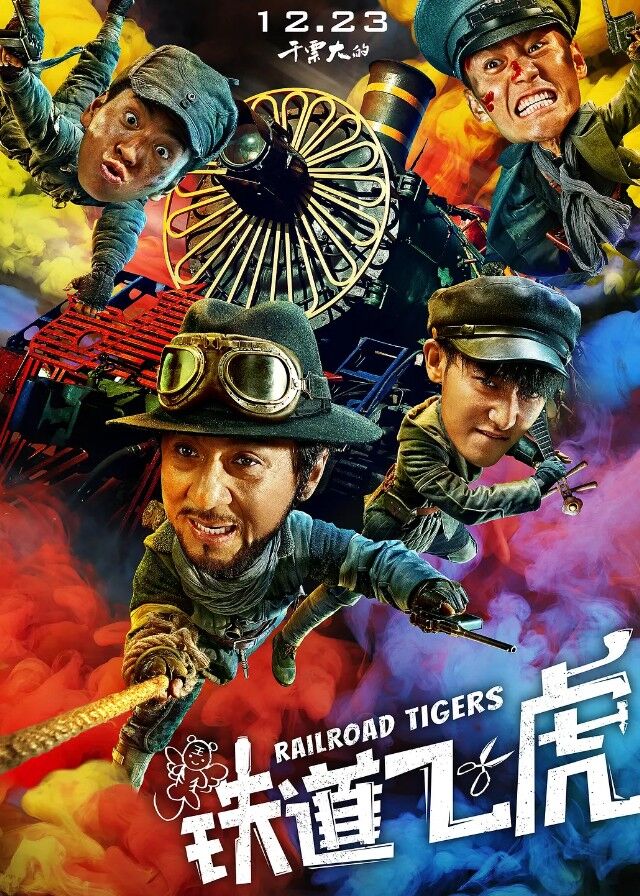 Cast
Synopsis
After the outbreak of the Pacific War in 1941, the Jinpu Railway that passed through Shandong became one of the most important strategic transportation lines for the Japanese army in mainland China.
In the vicinity of the Zaozhuang section of the Jinpu Railway, there was an active civilian anti-Japanese guerrilla group. This guerrilla group was mainly composed of several railway workers from Zaozhuang Railway Station, with a leader named Ma Yuan, who was a foreman for the station's porters.
During the day, they worked at the railway station that was occupied and managed by the Japanese, and at night, they engaged in secret activities. Utilizing their familiarity with the railway lines and their specialized skills in climbing and operating trains, this small guerrilla group clashed with large, well-equipped Japanese regular forces, causing a significant impact. The local people gave this group a resounding name, the "Railroad Tigers"
Reviews
You May Also Like
Related Posts