Dynasty Warriors – Wang Kai, Louis Koo, Han Geng
Dynasty Warriors is a historical action fantasy film directed by Zhou Xianyang, starring Wang Kai, Louis Koo, Han Geng, Yang Youning, Gulnazar, and Zhang Yiqian.
The film is based on the Japanese video game of the same name and tells the story of the turbulent late Eastern Han Dynasty, in which various heroes such as Lu Bu, Cao Cao, Liu Bei, and Guan Yu rise to power and compete for the world.
Details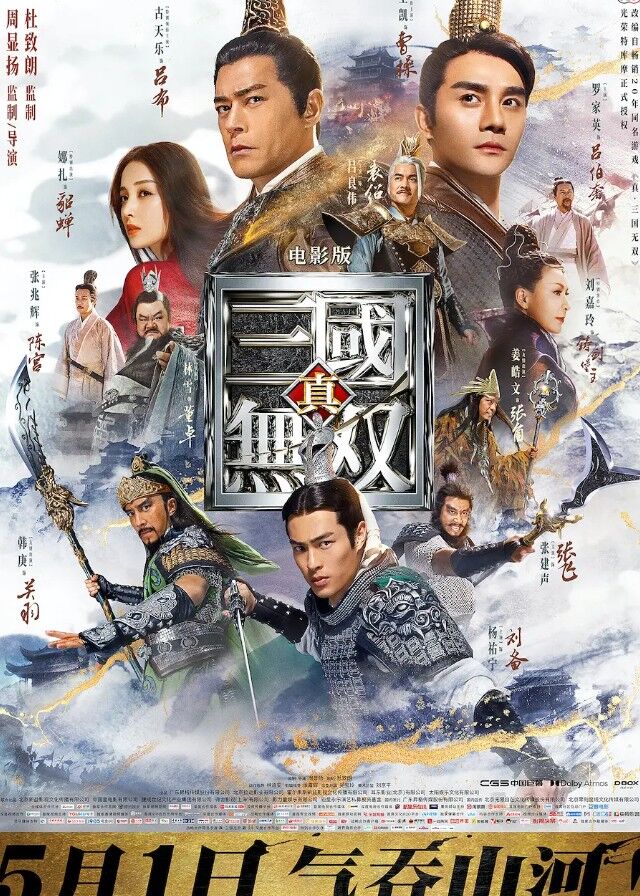 English Title: Dynasty Warriors
Chinese Title: 真·三国无双
Genre: Historical, Action, Fantasy, War
Duration: 117 min.
Director: Zhou Xianyang
Writer: Du Zhilang
Producer: Yang Li, Yu Bo, Du Zhilang, Zhou Xianyang
Released Date: 2021-05-01
Watch On: Netfilx
Cast
Synopsis
In the turbulent final years of the Eastern Han dynasty, the Han court was on the verge of collapse. Dong Zhuo seized control of the capital and caused chaos throughout the land. This event led to the rise of various heroes, such as Cao Cao, Lu Bu, Guan Yu, Liu Bei, and Zhang Fei, all of whom possessed unparalleled martial arts skills. A great power struggle among these heroes commenced, as they fought for dominance. In such troubled times, who will truly emerge as the invincible hero?
Reviews
Related Posts
Is Xu Kaicheng Dating Gulnazar? Cheated on Crystal Zhang Tian'ai?

Who Is Jasper Liu Yihao's Girlfriend? Dating Gulnazar?

Gulnazar Boyfriend Review - The relationship With Hans Zhang Han attracted Much Attention.

Who Is Shawn Dou Xiao's Girlfriend? Dating Laurinda Ho

Wang Kai and Tan Songyun: How Do You Feel Their Nan De Xiao Ting CP

William Chan, Gulnazar Ever Had A Relationship?

Gulnazar Photos

Gulnazar Dramas, Movies, and TV Shows List

Han Geng Dramas, Movies, and TV Shows List

Wang Kai Dramas, Movies, and TV Shows List

Louis Koo Dramas, Movies, and TV Shows List

Tony Yang Dramas, Movies, and TV Shows List