Tony Yang (Yo Yang) Profile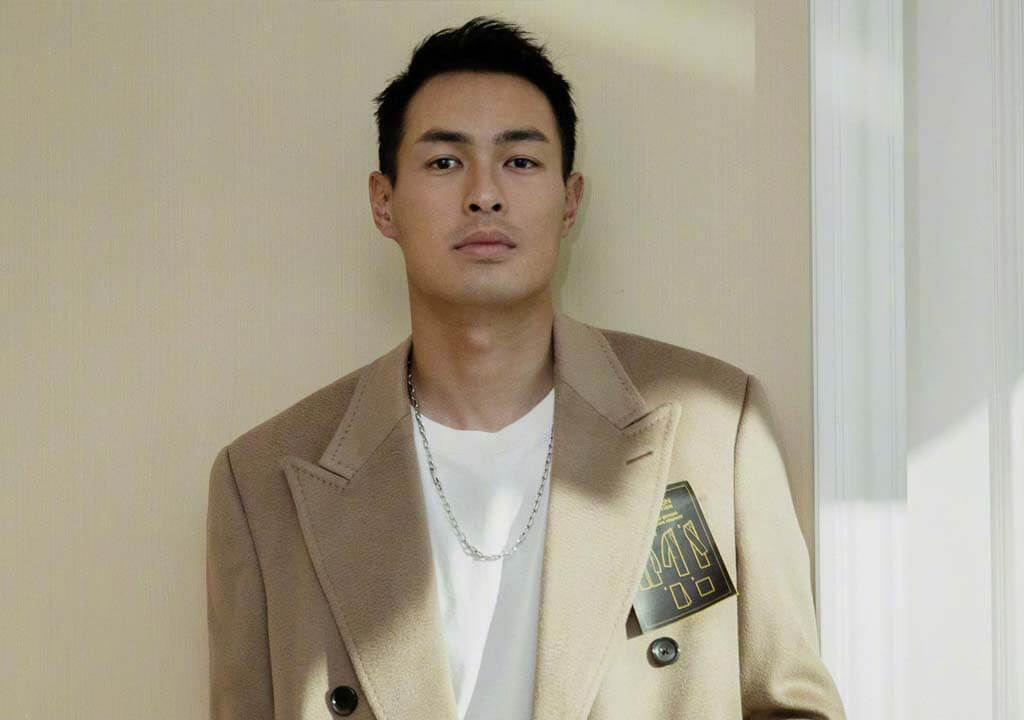 Tony Yang(Yo Yang, Yang Youning, 杨祐宁) born on August 30, 1982 in Taiwan, China, is a Chinese actor.

In 2004, he acted in his first movie "Formula 17". In 2018, he played Shi Tiandong in "All Is Well". In 2021, the drama "Demi-Gods and Semi-Devils" was aired in which he played the lead role, Qiao Feng.
Basic Info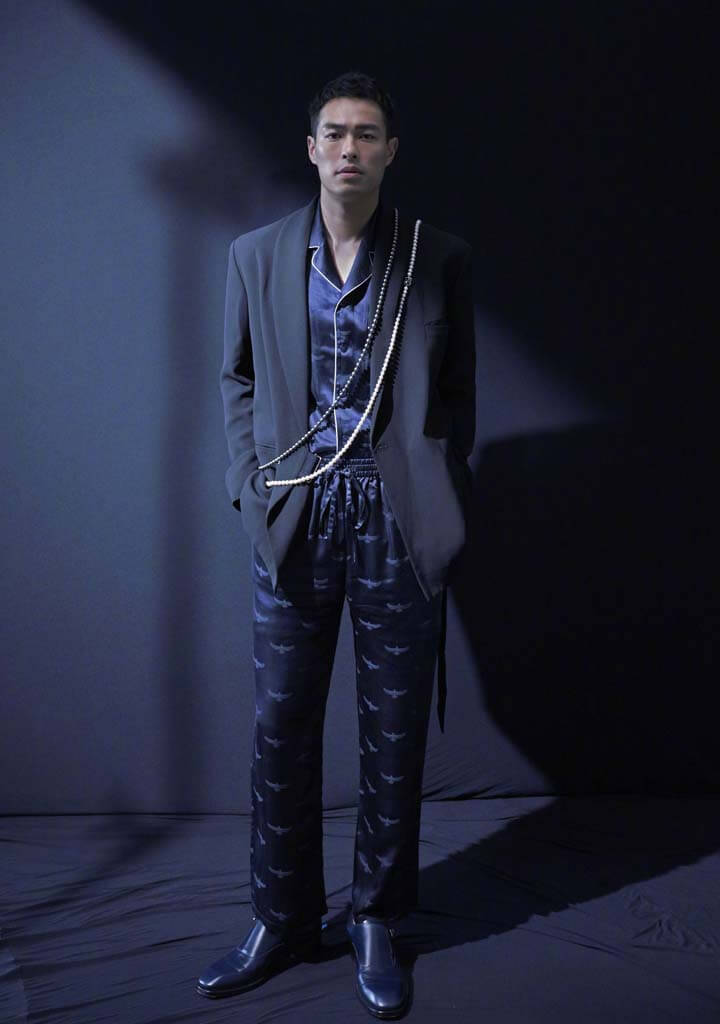 Facts
Tony Yang's agency is Jules et Jim Pictures.
Education: he studied at the Asia-Pacific Institute of Creativity.
He is a Christian.
He grew up in a "cooking family".
He has been studying catering since high school.
Favorite Actors: Edward Norton and Tony Leung.
Favorite Movie: Run Lola Run.
Enjoys working out.
Favorite Sports: play basketball, swimming, surfing, skiing, snowboarding, boating, skydiving, mountain biking.
Likes dogs.
Tony Yang's wife is Melinda, who engaged in buying and selling fashion and beauty goods, as well as model for product.
On May 15, 2020, Tony announced that he and Melinda were entering the next phase of their lives.
On September 9, 2020, Tony shared a sweet photo with his wife Melinda, both wearing wedding rings, and the staff responded that they had received a marriage license.
On December 7, 2020, Tony announced the birth of his daughter on Weibo and revealed her English name "ANAH".
On February 9, 2013, Tony Yang announced his relationship with Guo Caijie by uploading a photo with Guo on Weibo.
In March 2015, Tony and Guo Caijie officially broke up.
Films
Dynasty Warriors(真·三国无双)(Liu Bei)(2021)
A Leg(腿)(Zheng Zihan)(2020)
Midnight Diner(深夜食堂)(Kai Yuan)(2019)
Monster Hunt 2(捉妖记2)(Yunqing)(2018)
The Adventurers(侠盗联盟)(Chen Xiaobao)(2017)
The Founding of an Army(建军大业)(Qian Dajun)(2017)
This Is Not What I Expected(喜欢你)(Cheng Ziqian)(2017)
The Village of No Return(健忘村)(Ding Yuan)(2017)
Cold War 2(寒战2)(He Guozheng)(2016)
David Loman 2(大尾鲈鳗2)(He Xiang)(2016)
My War(我的战争)(Zhang Luodong)(2016)
Distance(再见,在也不见)(Lin Renzheng)(2016)
Phantom of the Theatre(魔宫魅影)(Gu Weibang)(2016)
Time to Love(新步步惊心)(Fourth Prince)(2015)
Where the Wind Settles(风中家族)(Sheng Peng)(2015)
The Queens(我是女王)(Tony)(2015)
The House That Never Dies(京城81号)(Huo Lianqi)(2014)
The Crossing(太平轮·彼岸)(Yan Zeming)(2014)
Zone Pro Site(总铺师)(Ye Ruhai)(2013)
David Loman(大尾鲈鳗)(He Xiang)(2013)
The Bendover(率性生活之末日逆袭)(Xiao Hai)(2013)
Wishing for Happiness(想幸福的人)(Yu Xiang)(2012)
Love Journey(逐爱之旅(末日之恋))(A Liang)(2012)
Seed(种子)(A Mao)(2012)
Love on Credit(幸福额度)(Shen Tao)(2011)
The Next Magic(下一个奇迹)(Guo Jie)(2011)
Before Dawn(天亮以前)(Horror novelist)(2011)
The Tempests of First Love(初恋风暴)(Wang Yizhe)(2010)
In Case of Love(街角的小王子)(Li Jianjun)(2010)
Au Revoir Taipei(一页台北)(Raymond)(2010)
Snowfall in Taipei(台北飘雪)(A Lei)(2009)
Blood Brothers(天堂口)(Shiao Hu)(2007)
Ming Ming(明明)(A Tu)(2007)
Catch(国士无双)(Wu Lezhi/ Wu Hwaiyi)(2006)
Any Kind of Romance is OK(怎么浪漫都可以)(A Gao)(2005)
Dream in Hawaii(梦游夏威夷)(A Zhou)(2004)
Formula 17(十七岁的天空)(Zhou Tiancai)(2004)
Television Series
Light The Night(华灯初上)(Pan Wencheng)(TBA)
Demi-Gods and Semi-Devils(天龙八部)(Qiao Feng)(2021)
Breath of Destiny(一起深呼吸)(Li Tiancheng)(2021)
The Rebel Princess(上阳赋)(Ma Zidan)(2021)
My Best Friend's Story(流金岁月)(Wang Yongzheng)(2020)
The Message(风声)(Wu Zhiguo)(2020)
Love Yourself(他其实没有那么爱你)(Chen Nan)(2020)
All Is Well(都挺好)(Shi Tiandong)(2019)
In Love(滚石爱情故事-挪威的森林)(Zhuang Zekai)(2016)
OB-Gyns 2(爱的妇产科2)(Yang Junbo)(2015)
Lady & Liar(千金女贼)(Sheng Jiewen)(2015)
The Pursuit of Happiness(爱的生存之道)(Du Tianze)(2013)
Love Forward(向前走向爱走)(Du Tianze)(2012)
Ex-boyfriend(前男友)(Lai Zhiming)(2011)
The Glamorous Imperial Concubine(倾世皇妃)(Liu Lianxi)(2011)
Ni Yada(倪亚达)(Ni Zhongxin)(2010)
Dancing Behind You(背著你跳舞)(Rudy)(2008)
Holy Ridge(圣稜的星光)(Zhao Guang)(2006)
My Pet Husband(我的宠物老公)(Gary)(2004)
Seventeenth Winter 3(十七岁的冬天3)(Wei Kang)(2004)
Orange Frangrance(又见橘花香)(Meng Shiao Po)(2003)
Mascara(公视人生剧展-睫毛膏)(Jerry)(2003)
Heartbeat Train(心动列车-南向北向的列车)(A Huang)(2003)
Crystal Boys(孽子)(Zhao Ying)(2003)
U-Touch Dorm No. 4(U-Touch四号宿舍)(Hsu Hao)(2003)
Ugly Girl Transformation(丑女大翻身)(Shou Hwa)(2002)
My Fair Girl:100% Girl(百分百女孩)(Da Zhi)(2001)
Activity
---
Any content to add or anything want to know about Tony Yang, welcome to contact us or leave a comment below.