Breath of Destiny – Qi Wei, Tony Yang
Breath of Destiny is China's first foreign aid medical drama co-produced by iQIYi, Straw Bear, and Mandala Media, starring Qi Wei, Tony Yang.

The drama tells the story of a Chinese Foreign Aid Medical Team that challenges the extreme environment in an isolated overseas island full of unknown and out-of-control, practicing the professional belief of doctors to save lives.
Details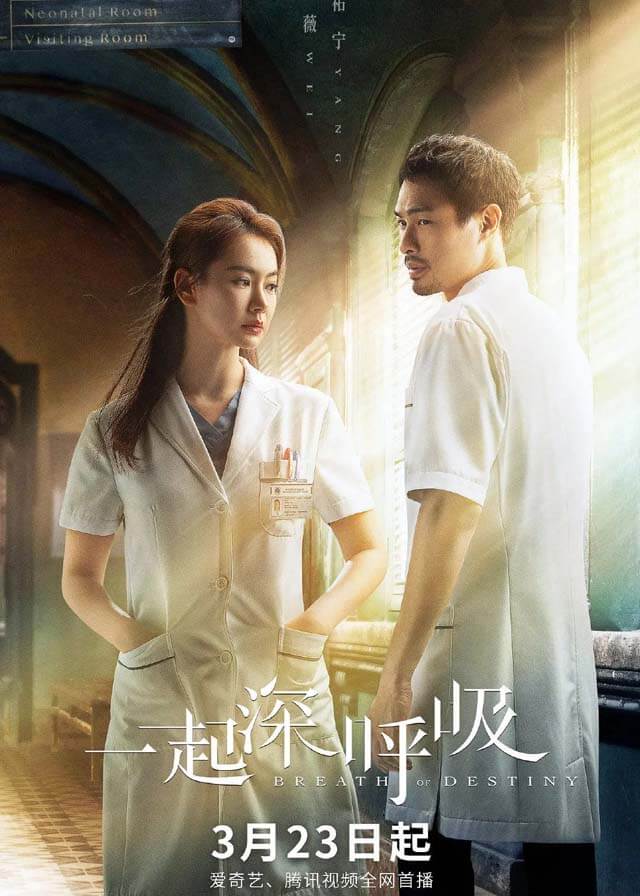 English Title: Breath of Destiny
Chinese Title: 一起深呼吸
Genre: Urban, Romance, Medical, Suspense
Episodes: 40
Duration: 45 min.
Director: Dou Qi
Writer: Zhou Yonglan, Huang Yujia
Producer: Yang Bei, Zhang Yu xin, Zhou Yonglan, He Mai
Product Company: iQIYi, Straw Bear, Mandala Media
Released Date: 2021-03-23
Boradcast Website: iQIYI
Cast
Synopsis
A Chinese medical team arrives on Zar Island and is hit by a sudden earthquake.
Li Tiancheng, a Chinese-American doctor, boards the island to attend the engagement party of his ex-girlfriend Kelly and his best friend Qiao Xiangwan.
By professional instinct, he joins the medical team, commits to the rescue work.
The medical team, including Dr. Zhou Yue, an obstetrician and gynecologist, Dr. Li Tiancheng, who has extensive experience in foreign aid, and Dr. Liao Yu, a rational and calm surgeon, overcomes many obstacles and carries out medical rescue and medical science operations under the severe aid situation and huge cultural differences.
During the aid period, the doctors use their excellent medical skills and courage to engage in a thrilling battle with the local rich gentry to find the truth about the inactivated vaccine and successfully prevent the outbreak of a horrible plague, winning the respect of the local islanders while saving lives and helping the injured.
After experiencing the psychological and emotional trials and tribulations, Zhou Yue and Li Tiancheng heal their own heartache while treating patients, truly understand the deeper meaning of the Hippocratic Oath, and become more determined to save the lives of patients.
They join hands and get together on the road of medical aid.