Humans – Ma Tianyu, Qi Wei
Humans is an urban science-fiction drama directed by Li Hongyu, starring Ma Tianyu and Qi Wei, and co-starring Wang Cong and Lin Ludi.

The drama tells the story of the year 2035, advanced artificial intelligence robot "core robot" is invented, into thousands of households to provide convenient services for humans.

Several of the "core robots" have self-awareness and experience various twists and turns after entering human society. In the end, both the family of the "Cores" and the human family, Qiao Mingyu's family, grow up with love.
Details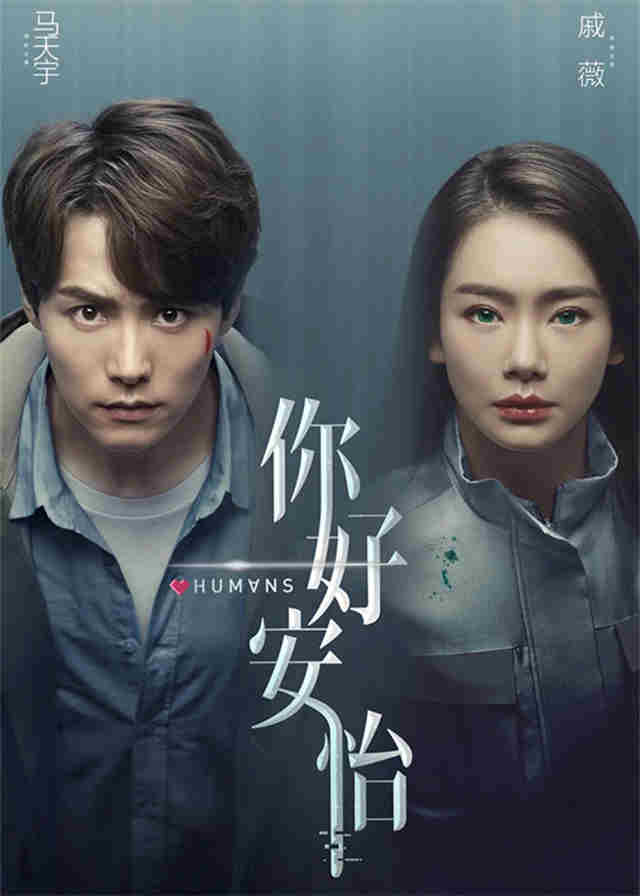 English Title: Humans 
Chinese Title: 你好,安怡
Genre: Urban, Sci-fi, Action, Romance
Tag: Mystery, Investigation, Revenge, Stolen Identity, Robot, Slice of Life
Episodes: 30
Duration: 43 min.
Director: Li Hongyu
Writer: We-Sky Studio, Qin Fei
Producer: Gong Yu
Product Company: CROTON
Released Date: 2021-02-19
Boradcast Website: 腾讯视频
Cast
Synopsis
In Shehong City, Qiao Mingyu buys a robot named "Core Servant 2035" to help him take care of his children and named it An Yi, but his wife Luo Yun strongly objects to it and they have a big fight.
Soon later, they find out that the robot is very strange and behaves more like a human than a robot.
Li Yao, a young man, is searching for Anyi in the city and hiding from Professor Huo at the same time.
As it turns out, Li Yao's father invented four "Core Servants" with human emotions to accompany Li Yao, and they are like brother and sister, forming a synthetic family.
Due to an accident, three of them were stolen.
An Yi was one of Li Yao's family members.
She was stolen and her memory was deleted and was bought by Qiao Mingyu's family.
Eventually, Li Yao found An Yi and with the help of Qiao Mingyu's family, escaped from Professor Huo's chasing and reunited with the other robot siblings.
The Qiao Mingyu family is brought closer together and loves each other more because of this incident.