Ice Fantasy – Feng Shaofeng, Victoria Song
Ice Fantasy is an ancient fantasy drama directed by Ju Jueliang and Zou Jicheng, starring Feng Shaofeng, Victoria Song Qian, Ray Ma Tianyu, Alina Zhang Meng, and Madina Memet, with special appearances by Kim Hee Seon, Xu Jiao, Yan Yikuan, Zhang Xinyi, Gong Beibi, and Li Sheng.

The drama is based on Guo Jingming's novel, which tells the story of two great gods, the Ice Clan and the Fire Clan, who have been fighting for generations and Ka Sou searching for "Hidden Lotus" to revive his lover and brother.
Details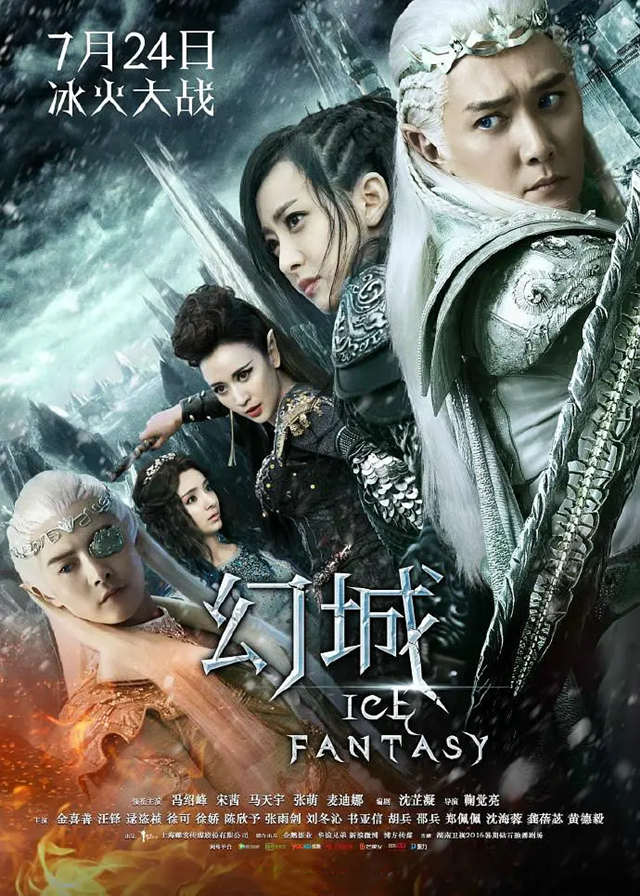 English Title: Ice Fantasy
Chinese Title: 幻城
Genre: Romance, Fantasy, Ancient
Episodes: 62
Duration: 45 min.
Director: Ju Jueliang, Zou Jicheng
Writer: Shen Zhining
Producer: Luo Gang, Chen Shuying
Product Company: Shanghai Youhug Media Co., Ltd.
Broadcasting Website: TENCENT VIDEO, YOUKU, iQIYI, Netflix, Viki, YOUHUG MEDIA
Released Date: July 24, 2016
Cast

Feng Shaofeng as Ka Sou

Victoria Song
as Li Luo

Ma Tianyu
as Yingkong Shi

Alina Zhang as Yan Da

Madina Memet as Lan Shang

Kim Hee Seon as Lian Ji
Synopsis
When the second prince of the Fire Tribe was mysteriously killed while attending the bar mitzvah of Ice Tribe Prince Ka Sou, the Fire King took this opportunity to start a war between the Ice Tribe and the Fire Tribe.
With the help of the Ice tribe's spies, Ka Sou's parents were captured and his older siblings were killed, leaving only two Ice tribe princes, Ka Sou and Yingkong Shi, to survive and escape to the mortal world to seek the help of the world-keeper Li Luo.
With the help of Li Luo, Ka Sou obtained the six-leaf ice crystal from the six tribal leaders.
Ka Sou was injured by the Fire King and lost his spiritual power, Ying Kongshi led the other tribes to fight against the Fire King. He defeated the Fire tribe to inherit the throne.
In order to restore Ka Sou's spiritual power, Li Luo made a deal with the "Demon Sword", becoming a bloodthirsty beast, while the fire princess Yan Da gave up everything for Yingkong Shi.
However, Ka Sou's lover Li Lu and his brother Ying Kongshi both died under the conspiracy of Yan Ji.
He was determined to find the legendary "hidden lotus" to revive them.
The war between the ice tribe and the fire tribe started again, and Li Tianjin also joined the fire tribe and decided to seek revenge on Ka Sou.