Shining Just For You – Feng Shaofeng, Peng Xiaoran
Shining Just For You is a fantasy historical romantic drama directed by Chung Shu Kai, led by Feng Shaofeng and Peng Xiaoran, co-starring Zhu Zhengting, Cheng Xiaomeng, Jin Zehao, and Liu Mengrui.
The drama is set in the Novoland and tells a sweet-sadistic love story.
Details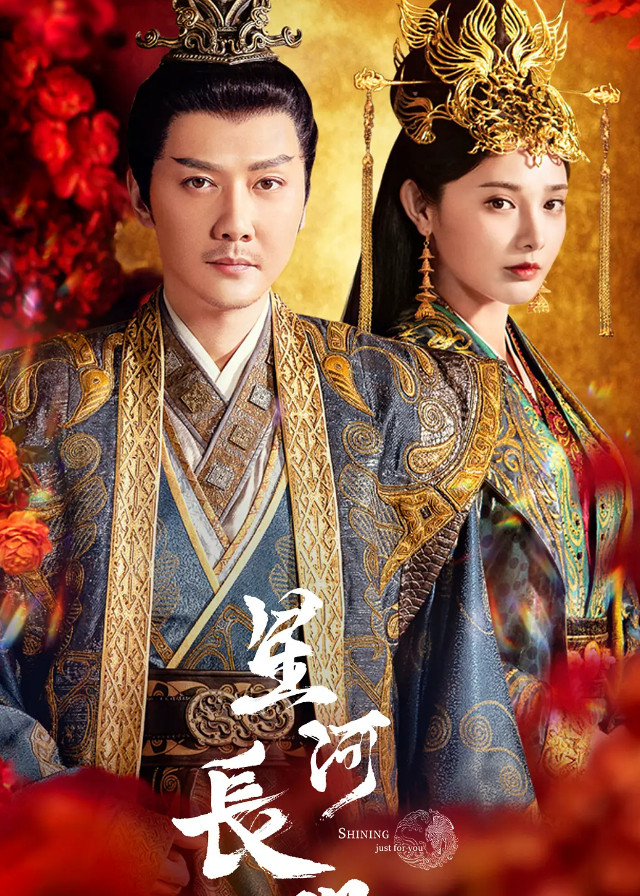 English Title: Shining Just For You
Chinese Title: 星河长明, 九州朱颜记
Genre: Historical, Romance, Fantasy
Tag: Novoland, Revenge, Royalty, Strong Female Lead, Multiple Mains, Age Gap
Episodes: 25
Duration: 45 min.
Director: Chung Shu Kai, Kong Lida, Zhang Junhao
Writer: Su Bing, Zhao Xiyu, Tian Ping, Wan Yan, Shui Pao
Producer: Cong Xuefeng, Zhao Xiyu
Product Company: YOUKU, Dongyang Putian Film and Culture Co., LIUBAI ENTERTAINMENT
Released Date: 2022-11-30
Watch On: Youku, youku.tv
Subtitle:
English, Chinese, Thai, Indonesian, Malay, Vietnamese, Spanish, Portuguese
Cast
Synopsis
In the ancient times of the Yebei grassland, Ye Lingshang and Qi Hairui were sisters who grew up together.
Although Ye Lingshang was regarded as an ominous person in the grassland, scorned and disliked by her clan, only the princess of the Yebei, Qi Hairui, never despised her and treated her as her closest sister since childhood. Ye Lingshang decided to be loyal to her princess all her life.
Chao's emperor, Emperor Chao Gao, devised a marriage proposal to marry Qi Hairui in order to attack the North. He calculated that Qi Hairui would definitely refuse the marriage so that he would have an excuse to start the war.
In order to save her family and the North, Qi Hairui jumped off the cliff.
Ye Lingshang saw the entire tribe of the night north disintegrate in front of her, determined to take an avenge for the seven Qi Hairui and the entire tribe.
Ye Lingshang, disguised as Bai Lu, entered the palace and failed to assassinate Emperor Chao Gao several times, which made Emperor Chao Gao interested in Ye Lingshang and fell in love with her.
Ye Lingshang was touched by this, but having affection for her enemy meant betrayal, and her heart became more and more conflicted.
under Ye Lingshang's careful arrangement, Chao's kingdom collapsed and Emperor Chao Gao died…
Reviews
You May Also Like
Related Posts