Romance of a Twin Flower – Ding Yuxi, Peng Xiaoran
Romance of a Twin Flower is an ancient romantic drama directed by Xie Ze, led by Ding Yuxi and Peng Xiaoran, co-starring Yi Daqian, Ma Ke, He Changxi, Jia Nai, Luo Qiuyun, Wang Zirui, Fu Jia, A Liya, and Dong Yan.

The drama is based on the novel of the same name by Bai Lu Cheng Shuang, which tells the story of Ji Man, a young girl with a great talent for a business who accidentally lost her memory and entered the marquis's mansion in place of her twin sister.

With her great business acumen, she solved many crises and finally won the love of the marquis, Ning Yuxuan, and gained happiness.
Details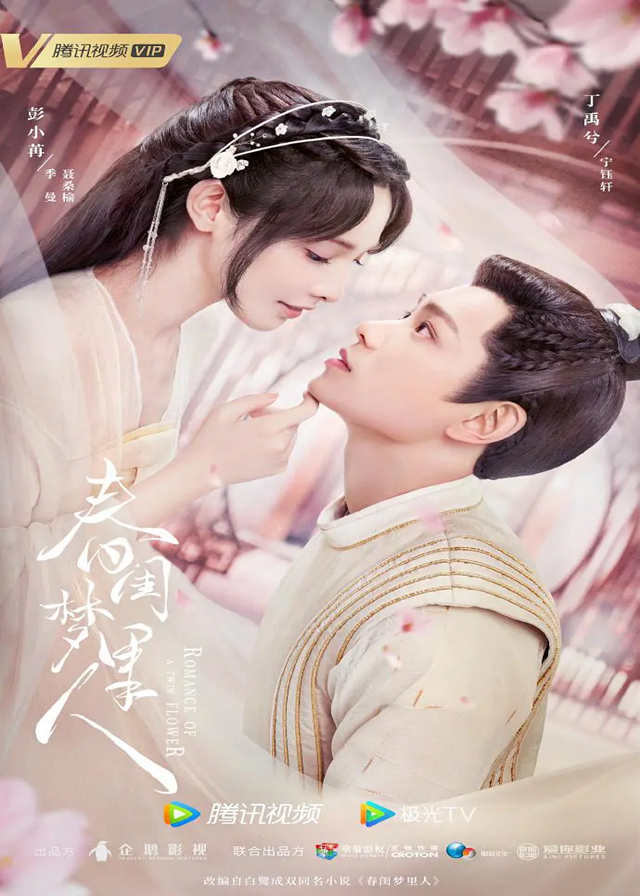 English Title: Romance of a Twin Flower
Chinese Title: 春闺梦里人
Genre: Ancient, Romance, Comedy
Episodes: 40
Duration: 45 min.
Director: Xie Ze
Producer: Fang Ying, Fang Fang, Han Mingxi
Product Company: TENCENT PENGUIN PICTURES, Shanghai Juxin Culture Creative Co., AINI PICTURES
Broadcasting Website: –
Released Date: –
Cast

Ding Yuxi
as Ning Yuxuan
Peng Xiaoran
as Ji Man/Nie Sangyu

Yi Daqian as Yuan Lang

Ma Ke as Ling Jianxing
He Changxi as Gui Bai

Jia Nai as Wen Wan

Luo Qiuyun as Shui Niangzi

Wang Zirui as Tao Siwei

Fu Jia as Qin Yixian

A Liya as Qian Lianxue

Dong Yan as Nue Qingyun

Han Shuai as Zhao Hu
Synopsis
Since childhood, Ji Man grew up in Haifang, she was a carefree girl, living a happy life. Unexpectedly, an accident occurred during a trip to the capital.
She woke up again and became the wife of Ning Yuxuan, the Moyu Marquis. After being treated as the brutal and jealous Nie Sangyu, Ji Man not only had to suffer the humiliation of being repudiated by Ning Yuxuan, but also faced the danger of her life.
In order to get out of the situation, Ji Man decided to escape from the Ning Mansion by her own ability.
But at this time, Ning Yuxuan was put in prison and sent to Hai Fang. Ji Man followed him there in order to realize her business dream.
In Haifang, Ji Man helped Ning Yuxuan to relieve the victims and punish the evil and promote the good.
With the support of Ning Yuxuan, Ji Man also opened her own rouge store "Hao Xue Tang".
Along the way, they had been deeply fallen in love with each other.
On the occasion of the marriage between Ning Yuxuan and Ji Man, Ji Man's origin identity was revealed. Her real father was the leader of the tea gang who killed Ning Yuxuan's father.
Faced with their father's debt the lovers parted ways in pain.
Two years later, they reunited, facing the past, how should they choose this time…