Moonlight – Esther Yu, Ryan Ding Yuxi
Moonlight is an urban romantic drama, directed by Zhang Boyu, starring Esther Yu and Ding Yuxi.

The drama is based on the novel of the same title by Qinghuan, which tells the story of the growth of editor Chu Li and author Zhou Chuan.
Details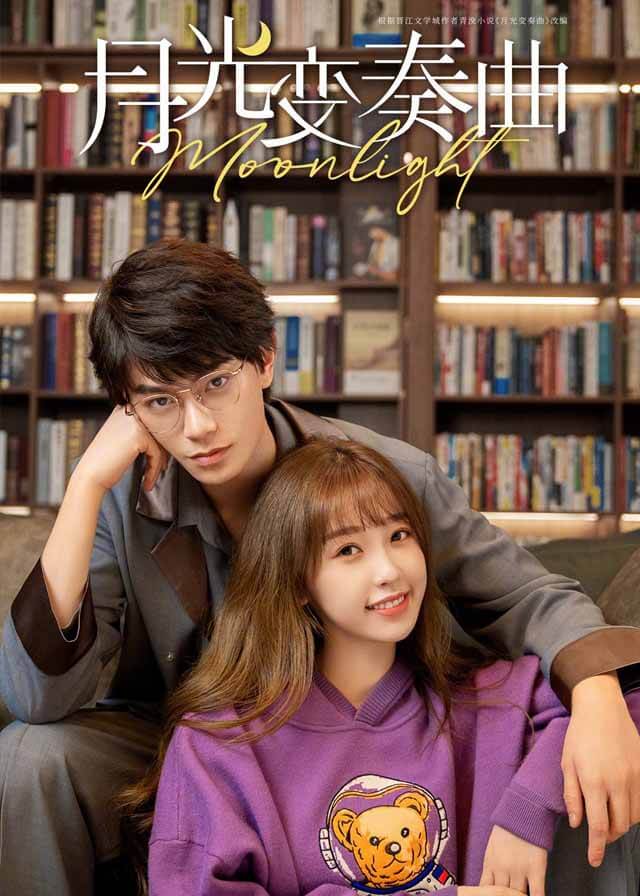 English Title: Moonlight
Chinese Title: 月光变奏曲
Genre: Urban, Romance
Tag: Friends to Lovers, Jealous Male Lead, Meet Online, Love/Hate Relationship, Rich Male Lead, Secret Relationship
Director: Zhang Boyu
Writer: Qiu Ting, Zhu Qi
Producer: Huang Qianni
Product Company: iQIYI, Huace Film & TV, Haoju Drama
Released Date: 2021-05-20
Watch On: iQIYI, Viki
Cast
Synopsis
The new well-known author Zhou Chuan has always claimed that the network era editor is behind the times. Unexpectedly he encounters the fledgling editor, Chu Li, from Yuan Yue Publishing House. And he finds that she is actually his net friend Hou Zi Jun.
The book fans call Zhou Chuan "Gongzi Chuan" as gentle as jade, but Chu Li regards him as a joker with two faces. The mischievous girl and the playboy author love each other online and hate each other offline, hand in hand to write the book, grow together, write an extraordinary sweet love story.
Reviews
You May Also Like
Related Posts
Chinese Dramas Like Moonlight

How Is Dylan Wang and Esther Yu's Relationship? Fans Call For A Second Cooperation

Ryan Ding Yuxi, Esther Yu Shuxin Sweet Love Between Writer And Editor In "Moonlight"

The Two Sweet Dramas Starred By Yang Yang, Ding Yuxi, Who Will You Choose?

Ryan Ding Yuxi, Zhang Yuxi Rumored To Be In A Relationship Again

Zhao Lusi, Ryan Ding Yuxi Refused To Be CP, Will They Played In "The Romance Of Tiger And Rose 2"?

Why Esther Yu and Zhang Linghe's CP Doesn't Receive As Much Favor?

Who Is Ryan Ding Yuxi's Girlfriend? Dating Kala Jiang Zhuojun?

Ding Yuxi Photos

Esther Yu Photos

Is Esther Yu Shuxin's boyfriend Zhao Zhiwei?

Who Is Zhang Yuxi's Boyfriend? What's Her Ideal Type

Esther Yu, Zhang Zhehan's Relationship News Was Exposed, Old Photos Of Seven Years Ago Were Released.

Ding Yuxi Dramas, Movies, and TV Shows List

Esther Yu Dramas, Movies, and TV Shows List

Xiao Zhan Ranked 1st, Wang Yibo 2rd - The Most Popular Chinese Actor in Thailand

How is Ding Yuxi and Peng Xiaoran's relationship?

Youth With You 3 Announced Esther Yu As The Assistant.