Moonlight – Esther Yu, Ryan Ding Yuxi
Moonlight is an urban romantic drama, directed by Zhang Boyu, starring Esther Yu and Ding Yuxi.

The drama is based on the novel of the same title by Qinghuan, which tells the story of the growth of editor Chu Li and author Zhou Chuan.
Details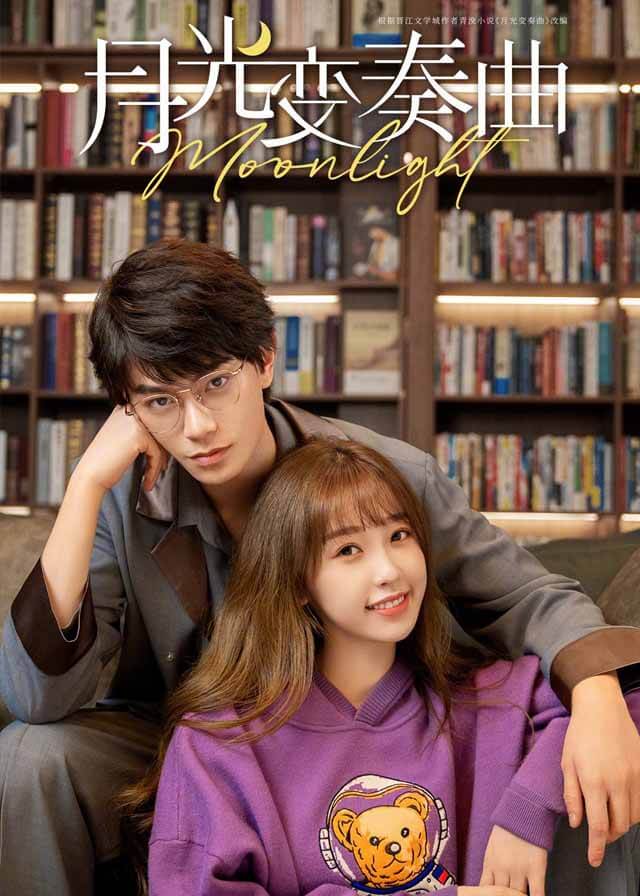 English Title: Moonlight
Chinese Title: 月光变奏曲
Genre: Urban, Romance
Episodes: 36
Duration: 46 min.
Director: Zhang Boyu
Writer: Qiu Ting, Zhu Qi
Producer: Huang Qianni
Product Company: iQIYI, Huace Film & TV, Haoju Drama
Released Date: 2021-05-20
Boradcast Website: iQIYI
Cast
Synopsis
The new well-known author Zhou Chuan has always claimed that the network era editor is behind the times. Unexpectedly he encounters the fledgling editor, Chu Li, from Yuan Yue Publishing House. And he finds that she is actually his net friend Hou Zi Jun.
The book fans call Zhou Chuan "Gongzi Chuan" as gentle as jade, but Chu Li regards him as a joker with two faces. The mischievous girl and the playboy author love each other online and hate each other offline, hand in hand to write the book, grow together, write an extraordinary sweet love story.