A Romance of the Little Forest – Esther Yu, Vin Zhang
A Romance of the Little Forest is a romantic drama directed by Cai Cong, led by Esther Yu Shuxin, Vin Zhang Binbin, co-starring Li Jiaqi, Ding Guansen, Wu Difei, An Ge, Liu Jieyi, and Ye Ke'er, with special appearances by Cui Yi, Li Ye, Li Wenling, and Zhang Weiting.
The drama tells a sweet and hilarious love story of Yu Meiren, a fashion blogger who relies purely on her make-up skills to maintain her exquisite appearance, and wants to use her beauty to retaliative pursue Zhuang Yu, a genius botany professor who once rejected her.
Details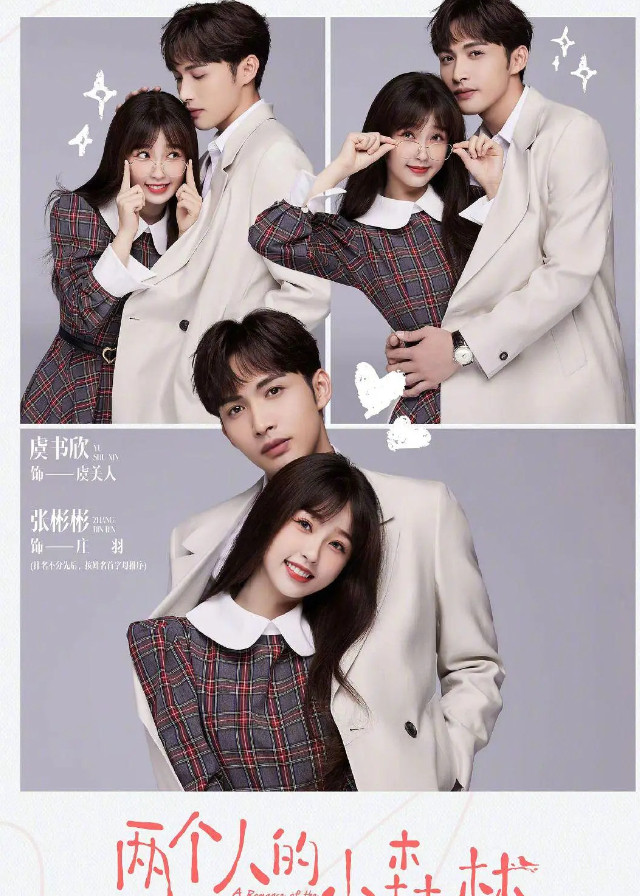 Cast
Synopsis
Zhuang Yu, a professor of botany who is dedicated to the cultivation of Artemisia annua, is so dedicated to his research that he is indifferent to worldly fame, fortune, and social life, which inadvertently hurts Yu Meiren, a girl from the countryside who had a crush on him years ago.
Years later, Yu Meiren receives her Ph.D. in ornithology with honors. But she doesn't want to be burdened with the pressure of research, she becomes a fashion blogger, and accidentally falls out with Zhuang Yu again.
When Zhuang Yu is on a field research trip to Qingshui Village, he happens to live in Yu Mei's family's homestay.
With the help of Yu Meiren, Zhuang Yu's scientific work progresses smoothly and he also feels the love and warmth that plants cannot give.
Yu Meiren is also infected and inspired by Zhuang Yu's dedication to academics and is determined to take up her responsibility and use her knowledge to support her hometown.
The two young people have different starting points, but they share the same ideals of building their country and their hometown, and they walk together with love.