Youth – Esther Yu, Wang Yanzhi, He Landou, Yang Zhiying, Wang Wei
Youth is a school youth romantic comedy directed by Ding Ziguang, starring Esther Yu Shuxin, Wang Yanzhi, He Landou, Yang Zhiying, Wang Wei, Zhao Zhiwei, Cao Yuchen, Hu Wenzhe, Yang Yifei, and Li Jiulin.

The drama tells the story of five female college students with very different personalities, ideals, and dating styles who live together.
Details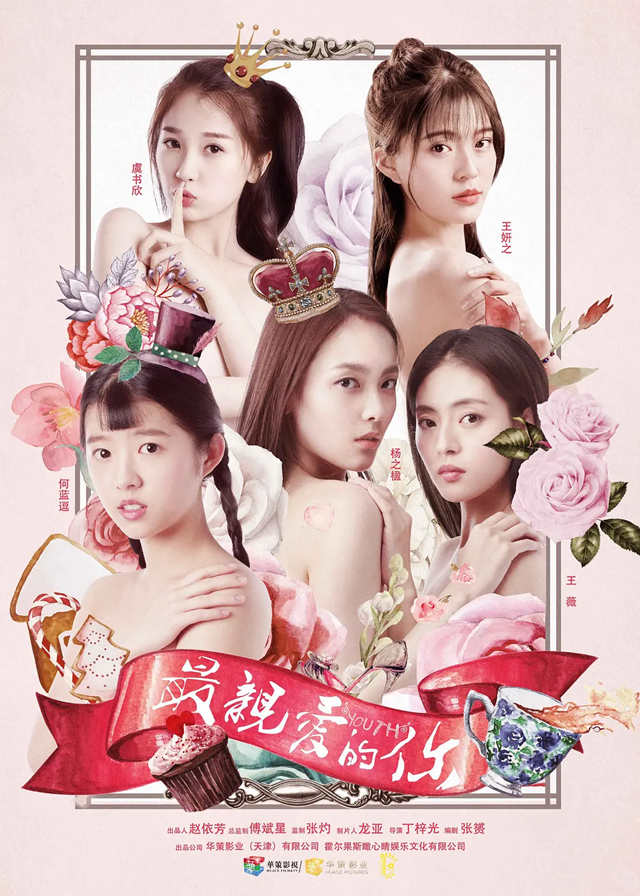 English Title: Youth
Chinese Title: 最亲爱的你
Genre: Youth, School, Romance, Comedy
Tag: Multiple Couples, Sismance, Investigation, Student, University, Roommates' Relationship
Episodes: 26
Duration: 45 min.
Director: Ding Ziguang
Writer: Zhang Yun
Producer: Long Ya
Product Company: HUACE FILM&TV
Released Date: 2018-07-13
Watch On: Viki, AsianCrush, Huace
Cast
Synopsis
Lin Xiaochun was a college freshman. When she reported to the school, she coincidentally met her roommate Chen Chenchen's boyfriend Gao Lin, who was also in the girls' dormitory. To avoid the discovery, Gao Lin hid in all kinds of ways, which was full of laughs.
After the five girls lived together, a series of things happened that Lin Xiaochun could not tolerate. Under the heavy pressure, Lin Xiaochun's emotions completely exploded.
It turned out that everyone was carrying a heavy past and had their own little secrets.
So the five girls sat down together frankly and gradually opened their hearts.
The landlord aunt went abroad, the five girls took the opportunity to hold dormitory activities, each invited friends to participate, the atmosphere was lively and harmonious.
During the four years of college, Lin Xiaochun and senior Yang Yu came together. Han Yitong was successful in her studies but was facing the crisis of being single. Ni Jin tried to change her mammonish. Chen Chenchen broke up with her boyfriend. Zhang Shengnan reconciled with her paranoid self.
The five girls gradually find the future they want in the friction and support.
Reviews
You May Also Like
Related Posts
Chinese Dramas Like Youth

How Is Dylan Wang and Esther Yu's Relationship? Fans Call For A Second Cooperation

Why Esther Yu and Zhang Linghe's CP Doesn't Receive As Much Favor?

Is Esther Yu Shuxin's boyfriend Zhao Zhiwei?

Esther Yu, Zhang Zhehan's Relationship News Was Exposed, Old Photos Of Seven Years Ago Were Released.

Ryan Ding Yuxi, Esther Yu Shuxin Sweet Love Between Writer And Editor In "Moonlight"

The Two Sweet Dramas Starred By Yang Yang, Ding Yuxi, Who Will You Choose?

Youth With You 3 Announced Esther Yu As The Assistant.

Esther Yu Photos

Esther Yu Dramas, Movies, and TV Shows List

He Landou Dramas, Movies, and TV Shows List

Yang Zhiying Dramas, Movies, and TV Shows List

Wang Yanzhi Dramas, Movies, and TV Shows List