Love Between Fairy and Devil – Esther Yu, Dylan Wang
Love Between Fairy and Devil is an ancient immortal drama directed by Yin Zheng, led by Esther Yu and Dylan Wang, with Joe Xu and Guo Xiaoting in special roles, co-starring Zhang Linghe and Lin Borui.

The drama is based on the novel of the same title by Jiu Lu Fei Xiang, which is about the love story between the arrogant devil Dongfang Qingcang and the soft and cute fairy Xiao Lan Hua.
Details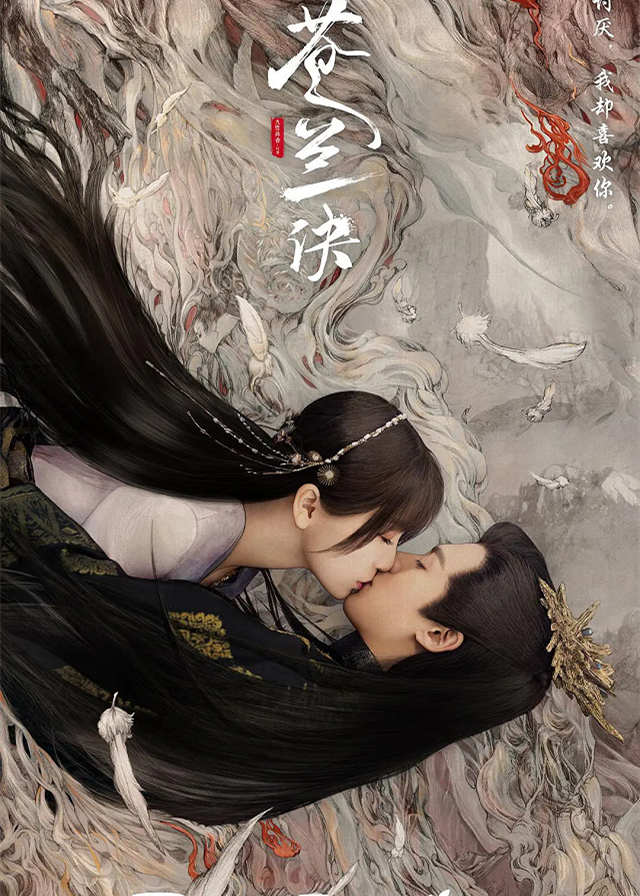 English Title: Love Between Fairy and Devil
Chinese Title: 苍兰诀
Genre: Historical, Romance, Immortal, Fantasy
Tag: Xianxia, Cold man/Warm woman, Cold Male Lead, Strong Male Lead, Innocent Female Lead, Body Swap
Episodes: 36
Duration: 45 min.
Director: Yin Zheng
Writer: Liu Xiaolin, Bai Jinjin
Producer: Yang Bei, Wang Yixu, Zhang Yucheng
Product Company: iQIYI, STELLAR MEDIA
Released Date: 2022-08-07
Broadcast Website: iQIYI, Viki
Cast
Synopsis
The spiritual leader of the Po Xin clan was exterminated by the devil, Dongfang Qingcang. But she was reborn as Xiao Lan Hua, a low-ranking nymph in the heavenly realm ten thousand years later.
Xiao Lan Hua inadvertently revived devil Dongfang Qingcang who was trapped in the Haotian Tower. In order to gain freedom, Dongfang Qingcang has to sacrifice the soul of Xiao Lan Hua to unseal the spell on his body.
In the process, the devil falls in love with the gentle and lovely Xiao Lan Hua!
Reviews
You May Also Like
Related Posts
Chinese Dramas Like Love Between Fairy and Devil

How Is Dylan Wang and Esther Yu's Relationship? Fans Call For A Second Cooperation

Does Dylan Wang Hedi Have A Girlfriend? He Was Once Photoed Dating A Girl

Zhang Linghe Breaks Up with Bai Lu? Falls in Love with Esther Yu Shuxin?

What's The Relationship Between Dylan Wang And Shen Yue?

How Is Dylan Wang and Bai Lu's Relationship? Their Romantic Encounter is Exciting!

Why Esther Yu and Zhang Linghe's CP Doesn't Receive As Much Favor?

Is Esther Yu Shuxin's boyfriend Zhao Zhiwei?

Esther Yu Photos

Dylan Wang Photos

Qin Lan, Dylan Wang experience a cradle-snatcher love in "The Rational Life", taking a lot of pressure

Esther Yu, Zhang Zhehan's Relationship News Was Exposed, Old Photos Of Seven Years Ago Were Released.

Ryan Ding Yuxi, Esther Yu Shuxin Sweet Love Between Writer And Editor In "Moonlight"

Esther Yu Dramas, Movies, and TV Shows List

Dylan Wang Dramas, Movies, and TV Shows List

The Two Sweet Dramas Starred By Yang Yang, Ding Yuxi, Who Will You Choose?

Youth With You 3 Announced Esther Yu As The Assistant.