Yong Ye Xing He – Esther Yu, Ding Yuxi
Yong Ye Xing He is a historical romantic drama directed by Zhao Yilong, starring Esther Yu and Ding Yuxi, Li Yunrui, and Zhu Xudan.
Adapted from "Hei Lian Hua Gong Luo Shou Ce / 黑莲花攻略手册" by Bai Yu Zhai Diao.
Details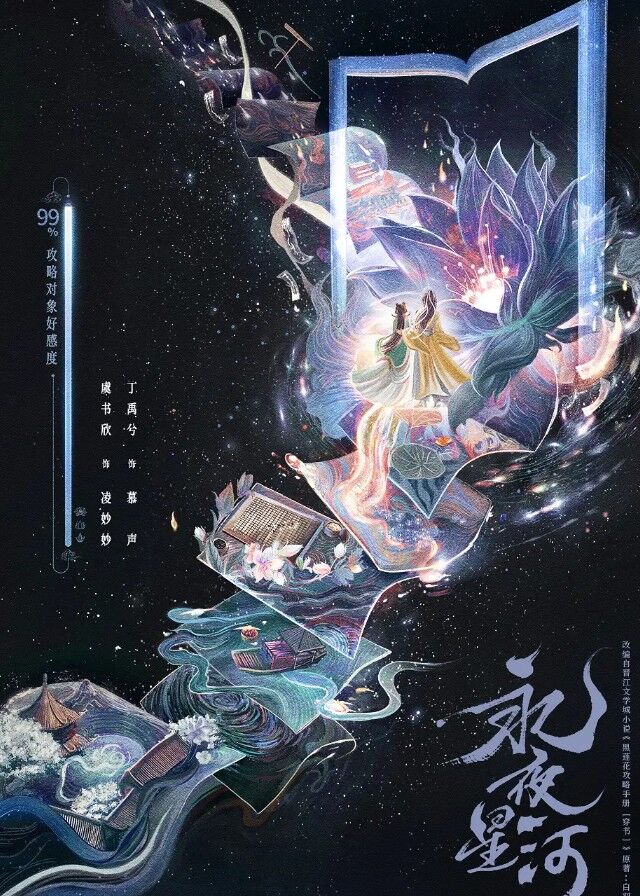 English Title: Yong Ye Xing He
Chinese Title: 永夜星河
Other Titles: 黑莲花攻略手册, 凌妙妙来了
Genre: Historical, Romance, Fantasy
Episodes: 50
Duration: 45 min.
Director: Zhao Yilong
Product Company: TencentVideo
Released Date: -
Broadcast Website: WeTV
Cast
Synopsis
He was originally a monster, not accepted by the world, and never dared to reveal his true face. But now there is indeed someone who, apart from his sister, is closer to him than anyone else. She has a discerning eye and can easily see through him. She often touches his forehead with her icy hands, checks if his clothes are warm enough, asks about the origin of the wounds on his wrist, and whether he feels cold when he wades barefoot through the river. He feels both flustered and annoyed by her actions, yet he also develops a craving for them.
Reviews
You May Also Like
Related Posts
Zhang Linghe Breaks Up with Bai Lu? Falls in Love with Esther Yu Shuxin?

How Is Dylan Wang and Esther Yu's Relationship? Fans Call For A Second Cooperation

Ryan Ding Yuxi, Esther Yu Shuxin Sweet Love Between Writer And Editor In "Moonlight"

Ryan Ding Yuxi, Zhang Yuxi Rumored To Be In A Relationship Again

Why Esther Yu and Zhang Linghe's CP Doesn't Receive As Much Favor?

Is Esther Yu Shuxin's boyfriend Zhao Zhiwei?

Zhao Lusi, Ryan Ding Yuxi Refused To Be CP, Will They Played In "The Romance Of Tiger And Rose 2"?

Ding Yuxi Photos

Esther Yu Photos

The Two Sweet Dramas Starred By Yang Yang, Ding Yuxi, Who Will You Choose?

Who Is Ryan Ding Yuxi's Girlfriend? Dating Kala Jiang Zhuojun?

Who Is Zhang Yuxi's Boyfriend? What's Her Ideal Type

Ding Yuxi Dramas, Movies, and TV Shows List

Esther Yu Dramas, Movies, and TV Shows List

Esther Yu, Zhang Zhehan's Relationship News Was Exposed, Old Photos Of Seven Years Ago Were Released.

Xiao Zhan Ranked 1st, Wang Yibo 2rd - The Most Popular Chinese Actor in Thailand

How is Ding Yuxi and Peng Xiaoran's relationship?

Youth With You 3 Announced Esther Yu As The Assistant.