Yu Menglong (Alan Yu) Profile
Yu Menglong(Alan Yu, 于朦胧), born on June 15, 1988, in Urumqi, Xinjiang, is a Chinses actor, singer, and music video director.

In 2013, he participated in the Hunan TV talent show "Super Boy" and won 10th place in the national finals, thus officially entering the showbiz. In 2015, he won more attention for starring in the "Go Princess Go". In August 2019, he played the lead role in "The Moon Brightens For You".
Basic Info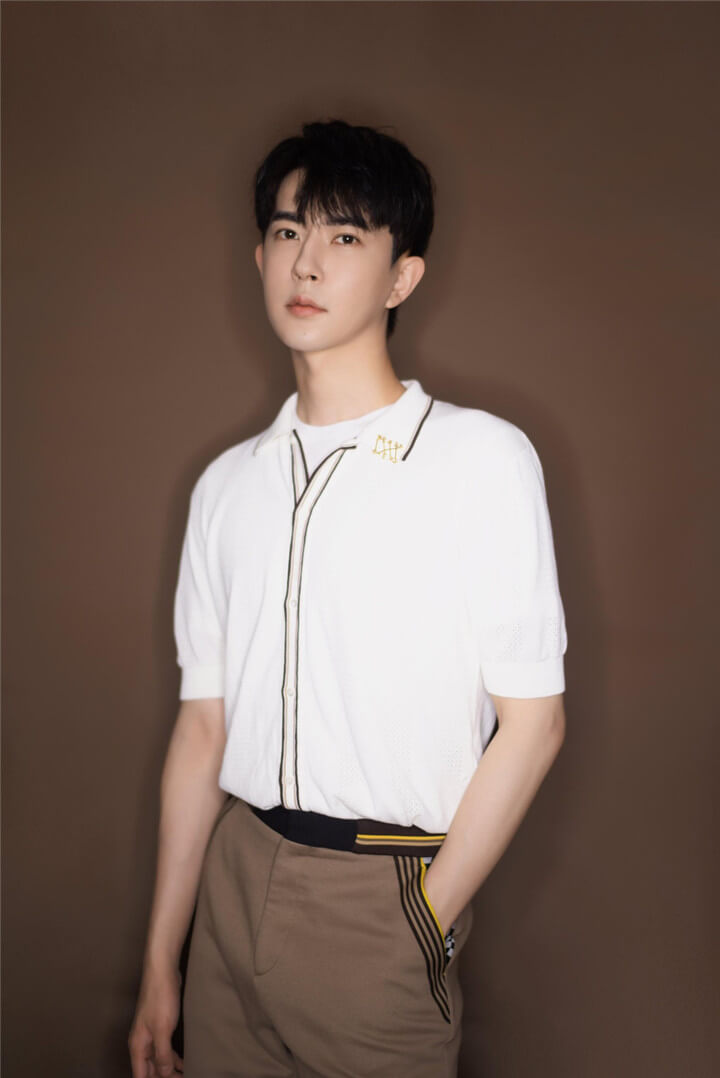 Stage Name: Yu Menglong
Birth Name: Yu Menglong
English Name: Alan Yu
Nickname: Meng Meng
Birthday: June 15, 1988
Place of Birth: Urumqi, Xinjiang
Zodiac Sign: Gemini
Height: 183cm
Weight: 60kg
Blood Type: –
Fandom Color: Lemon Yellow
Fandom Name: Lemon
Fanchant: wèi lái yǒu nǐ ,bú zài méng lóng(未来有你,不再朦胧)
Instagram: –
Weibo: 于朦胧
Facts
His agent is EE-Media.
Education: he studied at the Beijing Institute of Performing Arts.
Likes to sing, travel, read books.
Likes to stay at home.
If he doesn't become an actor, he wants to be a music teacher or an English teacher.
Loves photography.
Likes to watch horror movies.
He is more satisfied with his eyes.
Prefers autumn over other seasons.
Prefers sweet food over salty food.
Likes to eat hot pot.
Likes to play games.
Will listen to music when he is unhappy.
Ideal Type Girlfriend: Zhou Xun.
Films
I Want to Meet You(我想见到你)(2017)
Intrude The Widow Village at Midnight(夜闯寡妇村)(Tan Gang)(2017)
Love Studio(同城邂逅)(Tian Hao)(2016)
Warrant the Reborn(催命符)(Young Master)(2016)
For Love to Let Go(为爱放手)(Mu Qi)(2016)
Dream Come True(一刻十年)(Ma Meng)(2015)
Love Has Been Here Before(听说爱情回来过)(Long Long)(2015)
The Rules(丛林游戏)(Xiao Xia)(2014)
No Zuo No Die(我就是我)(Himself)(2014)
Temporary Family(临时同居)(2014)
Young Adult(成人记2)(Calvin)(2014)
The Changing Times(变幻的年代)(2012)
Little Prince(纵身一跃)(2011)
Television Series
The Moon Brightens For You(明月曾照江东寒)(Lin Fang)(TBA)
The Fated General(大漠骠骑—霍去病)(Li Gan)(TBA)
Who's Not Rebellious Youth(谁的青春不叛逆)(Lu Xiang)(2020)
Unstoppable Youth(青春抛物线)(Fu Anyan)(2020)
The Love Lasts Two Minds(两世欢)(Jing Ci)(2020)
The Legend of White Snake(新白娘子传奇)(Xu Xian)(2019)
Xuan-Yuan Sword: Han Cloud(轩辕剑外传汉之云)(Muyun)(2018)
All Out of Love(凉生,我们可不可以不忧伤)(Cheng Tianen)(2018)
Eternal Love(三生三世十里桃花)(Bai Zhen)(2017)
Go Princess Go(太子妃升职记)(Ninth Prince)(2015)
My Loving Home(把爱带回家)(Xia Xingchen)(2014)
Variety Shows
I Like You Too(喜欢你,我也是)(2019)
---
If you have any content to add or anything want to know about Yu Menglong, Welcome to contact us or leave a comment below.