Ding Yuxi (Ryan Ding) Profile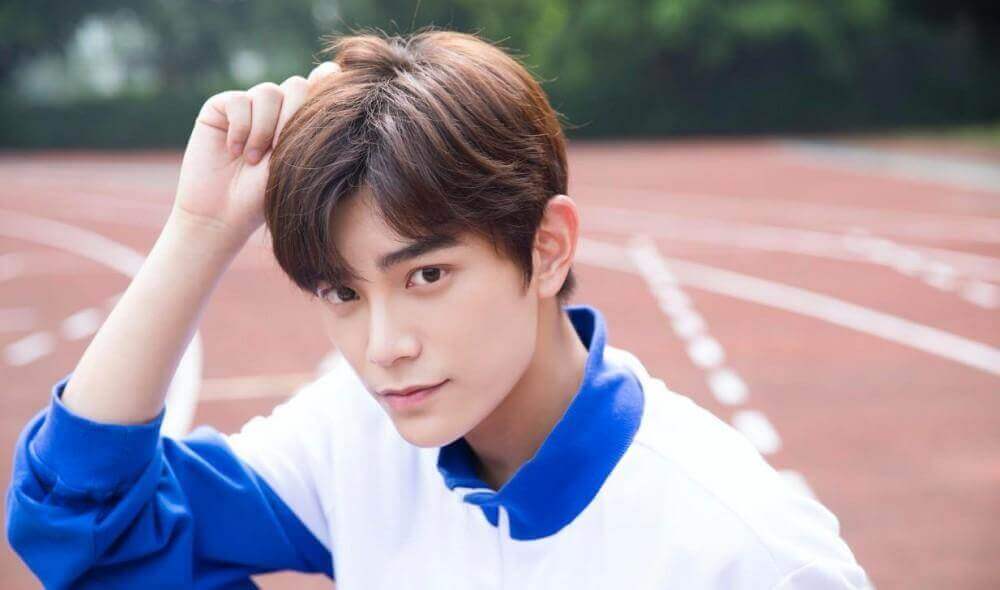 Ding Yuxi(Ryan Ding, 丁禹兮), born on July 20, 1995, in Shang Hai, China, is a Chinese actor.

In 2017, he starred in the fantasy romance movie "My Vampire Senior". In 2018, he officially debuted by starring in the drama "New Smiling Proud Wanderer". He is known for playing Han Shuo in "The Romance of Tiger and Rose" in 2020.
Basic Info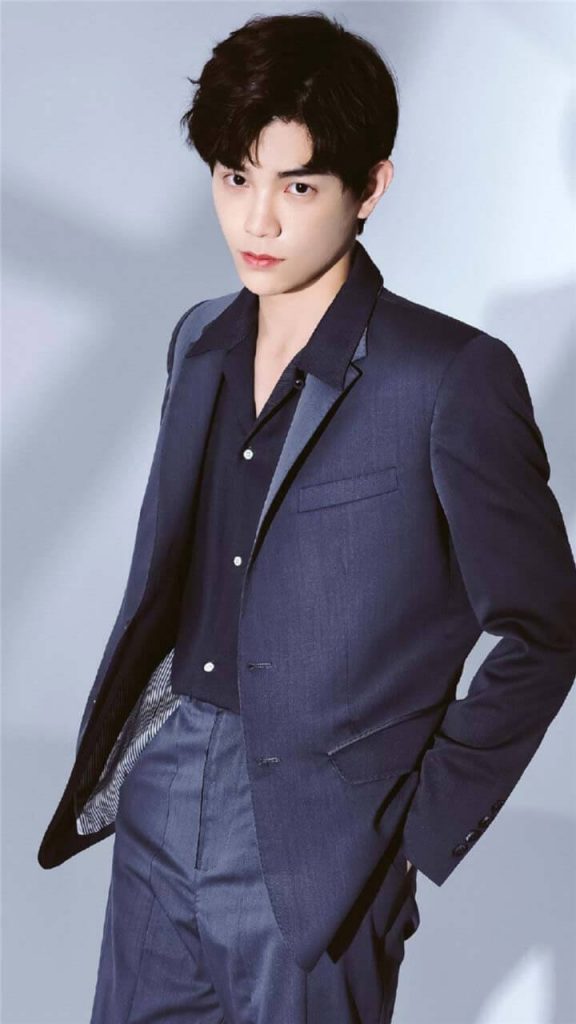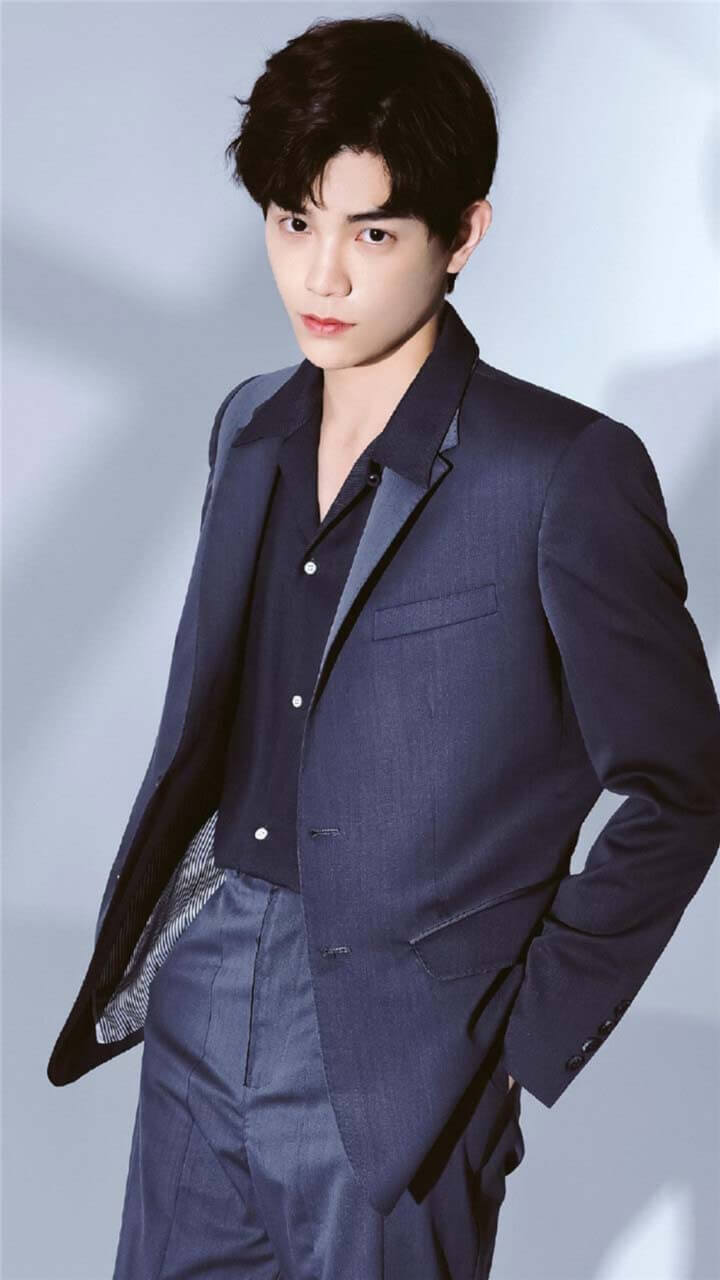 Stage Name: Ding Yuxi(丁禹兮)
Birth Name: Ding Zhoujie(丁舟杰)
Nickname: Xiao Ding, Da Yu
Birthday: July 20, 1995
Place of Birth: Shang Hai, China
Zodiac Sign: Cancer
Height: 181cm
Weight: 61kg
Blood Type: –
Fandom Color: Green
Fandom Name: Hai Tang(Begonia)
Fanchant: hēi àn lí míng ,yǔ nǐ tóng háng(黑暗黎明,禹你同行)
Instagram: dingyuxi_0720
Weibo: 丁禹兮
Facts
His agency is Beijing Enlight Media.
In 2012, Ding Yuxi discovered the joy of acting while participating in a commercial shoot.
In 2013, Ding Yuxi was admitted to the acting class by the Shanghai Film Art Academy. He later chose to study in the Directing Department of the School of Continuing Education at the Shanghai Theatre Academy.
Like science fiction movies, like the X-Men, Black Panther.
Loves making pottery.
He likes to eat all red fruits, like strawberries, cherries, rambutan, lychee, watermelon, tomatoes.
Favorite Color: Green.
He has a cat called 5 Million.
In his spare time, he likes to tease cats, draw, write brushstrokes, and sometimes change the position of the furniture.
The first time he fell in love was 12 or 13 years old.
Ding Yuxiespecially likes hats.
He can cook.
The must-order dish for hot pot is lettuce.
His favorite outfit is a white T-shirt and jeans, and then a pair of basketballshoes.
Not a big fan of perfume, but he is obsessed with soap that smells like fruit.
He would like to travel to England and watch British children's plays.
The actress he most wants to work with is Nicole Kidman.
Won first place in "I ACTOR".
Ding Yuxi is afraid of cockroaches.
Ideal Type Girlfriend: Rational, logical, researchers.
Films
The Game of Asura(修罗的游戏)(Cha Jian)(2017)
My Vampire Senior(我的吸血鬼学姐)(Liu Chuan)(2017)
The Last Demon(最后一个恶魔)(Chu Yuan)(2017)
Stay with Me(我是真的讨厌异地恋)(Sai He)(2020)
Game Start(天才游戏)(Chen Lun)(TBA)
Television Series
The Dreamer in the Spring Boudoir(春闺梦里人)(Ning Yu Xuan)(TBA)
Moonlight(月光变奏曲)(Zhou Chuan)(2021)
Serenade of Peaceful Joy(清平乐)(Su Shi)(2020)
Intense Love(韫色过浓)(Zhou Shiyun)(2020)(★★★★)
The Romance of Tiger and Rose(传闻中的陈芊芊)(Han Shuo)(2020)(★★★★★)
Just an Encore(八分钟的温暖)(He Xinliang)(2019)
Reset Life(未来的秘密)(Cai Tianmu)(2019)
New Smiling Proud Wanderer(新笑傲江湖)(Dongfang Bubai)(2018)
The Seventh Generation(一时冲动,七世吉祥)(Chu Kong)(TBA)
Variety Shows
Happy Camp(快乐大本营)(2020-10-24)
Heart Signal 3(心动的信号第三季)(2020-09-08)
Happy Camp(快乐大本营)(2020-07-04)
Youth Periplous Season2(青春环游记第2季)(2020-06-27)
Chuang 2020(创造营2020)(2020-06-20)
Crazy Wheat Card(疯狂的麦咭)(2020-06-19)
I Actor(演员的品格)(2018-12-22)
Phantacity(幻乐之城)(2018-09-14)
Activity
---
Any content to add or anything want to know about Ryan Ding Yuxi, welcome to contact us or leave a comment below.