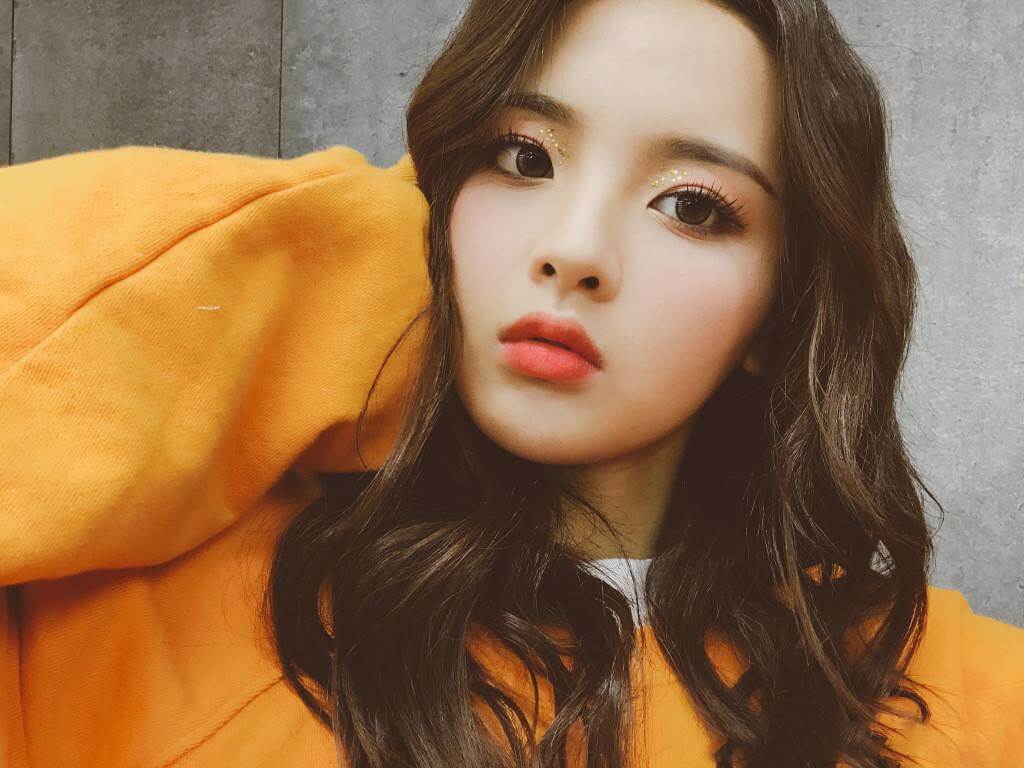 Yang Chaoyue, born on July 31, 1998, in Yancheng, Jiangsu, is a Chinese actress and singer.

In 2017, she joined the girl group CH2, thus making her official debut. In 2018, she participated in the "Produce 101", eventually ranked 3rd, and joined the limited group Rocket Girls 101.

On June 23, 2020, her contract with Rocket Girl 101 expired and Yang Chaoyue continued her solo career.
Basic Info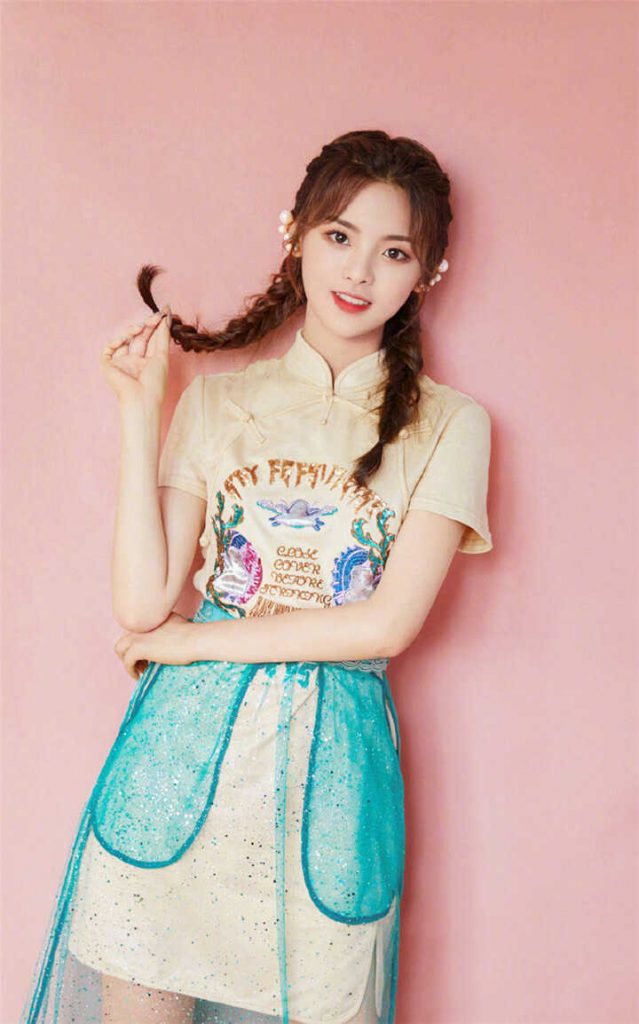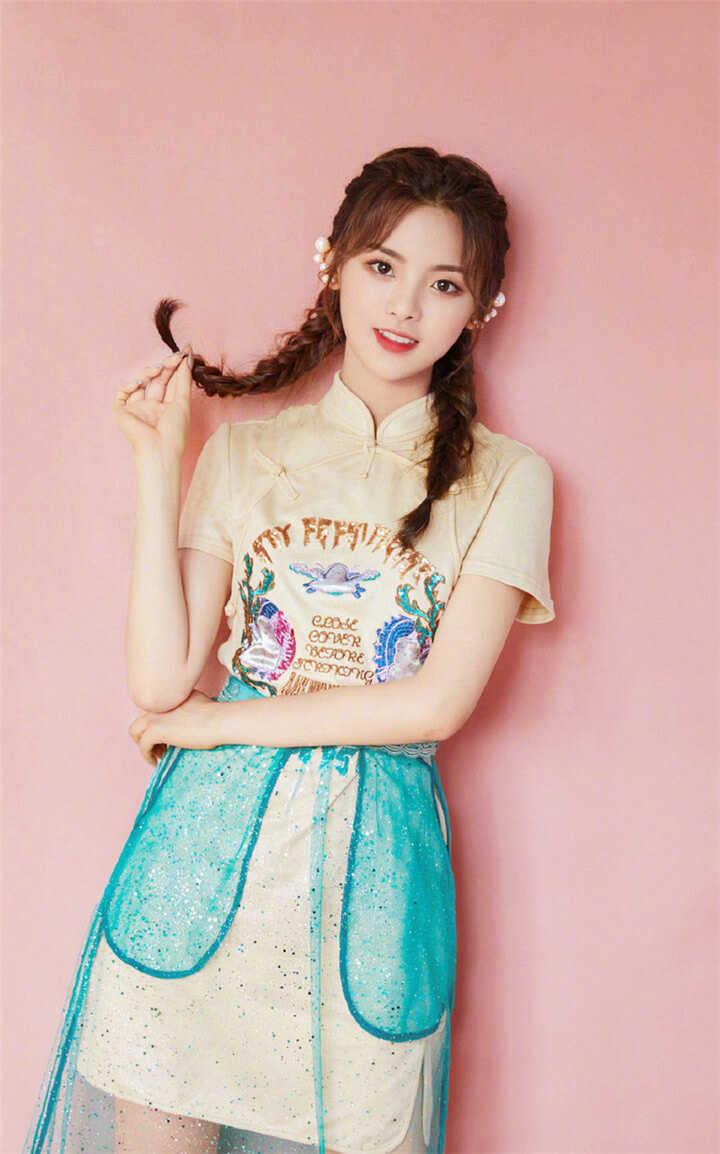 Stage Name: Chaoyue (超越)
Birth Name: Yang Chaoyue (杨超越)
Nicknames: Sister Chaoyue, Cun Hua(most beautiful in the village)
Birthday: July 31, 1998
Place of Birth: Yancheng, Jiangsu, China
Zodiac Sign: Leo
Nationality: Chinese
Height: 168 cm (5'6″)
Weight: 50 kg (110 lbs)
Agency: Transmit Entertainment Limited
Fandom Name: Villager/Crescent
Fandom Color: Youth Purple#CBA7F9
Fanchant: xiàng yáng ér shēng, chāo yuè yī qiē (向杨而生,超越一切)
Instagram: @yangchaoyue9869
Weibo: 杨超越
Yang Chaoyue Facts
Her agent is Transmit Entertainment.
She was a member of CH2 and Rocket Girls 101.
She is from a divorced family.
Due to her parents' divorce, she joined the workforce after junior high school and worked as a sewing factory maid and restaurant waitress.
Her favorite female artists are Fan Bingbing, Jia Ling, and Zhao Liying(Zanilia).
Her favorite male artists are Stephen Chow, Andy Lau, and Zhang Jie.
Describing herself in terms of food, she chose rice because it made her grow up.
If she had a month off, she would travel and take pictures.
She likes fans to call her Brother Yue.
Her favorite sport is archery.
She's good at catching mice.
Her favorite mooncake is the yolk mooncake, and she doesn't is five kernel mooncakes.
Ideal Type Boyfriend: romantic and honest.
Yang Chaoyue Quotes
As long as you're alive, there's nothing you can't get over.
Life is full of ups and downs. Can't you let go of that?
The label I want is a hard-working wage earner, there is no (high or low) distinction between every job, everyone works hard at their job!
We are the rain in the sky, falling together and traveling separately
I'm just going to be reasonable, and I'll keep going with what I'm right about. I'm not the kind of person to swallow my pride, I'll fight you to the death as long as I'm reasonable!
Hopefully, in the future, I will remember who I am now and still be free when I want to cry. and (I think) have a stronger mindset and turn stress into a habit that no longer has the ability to boss you around and hurt you!
Everyone insists on their own stage, and there may not be an audience under the stage, but as long as you have that dedication in your heart, one day you will find your own stage!
Everyone is working towards their dreams. There are different possibilities in life, and if you believe and you do it, the process is one thing that you won't regret!
I'll pluck the stars from the sky and weave a fishing net to capture the Whimsy of your mind.
Some things can't be taken care of, because if you stay with your parents, your chances become slim.
If you don't tell them how you feel, they won't know how you feel. If you have a problem, solve it.
Good appearance is an advantage. You can't show it off, but you can show it off with strength.
The one who tries to live a better life. There's no one who's not tired, no one who's not sweating.
Sacrifice yourself and entertain everyone. I'm happy when you're happy.
Life is heavy, but we have to keep going.
Television Series
Side by Side(极限17 羽你同行)(Xiao Na)(2019)
Ever Night 2(将夜2)(Hao Tian / Tian Nu)(2020)
Dance of the Phoenix(且听凤鸣)(Feng Wu)(2020)
Midsummer Is Full of Love(仲夏满天心)(Luo Tianran)(2020)
The Promise of Chang'an(长安诺)(Dong Ruoxuan)(2020)
The Ideal City(理想之城)(Du Juan)(TBA)
Variety Show
Produce 101(创造101)(2018)
Heart Signal(心动的信号)(2018)
Haha Farmer(哈哈农夫)(2019)
Heart Signal 2(心动的信号2)(2019)
The Great Wall(了不起的长城)(2020)
Heart Signal 3(心动的信号3)(2020)
If you have any content to add or anything want to know about Yang Chaoyue, Welcome to contact us or leave a comment below.