The Journey of Chongzi – Yang Chaoyue, Xu Zhengxi
The Journey of Chongzi is a historical Xian Xia drama, directed by Liu Guohui, led by Yang Chaoyue and Xu Zhengxi.

The drama is based on the novel of the same title by Shu Ke, which tells the story of Chong Zi, a young girl born with an evil spirit and destined to become a demon, and Luo Yinfan, a venerable master, who falls in love with his disciple in three lives.
Details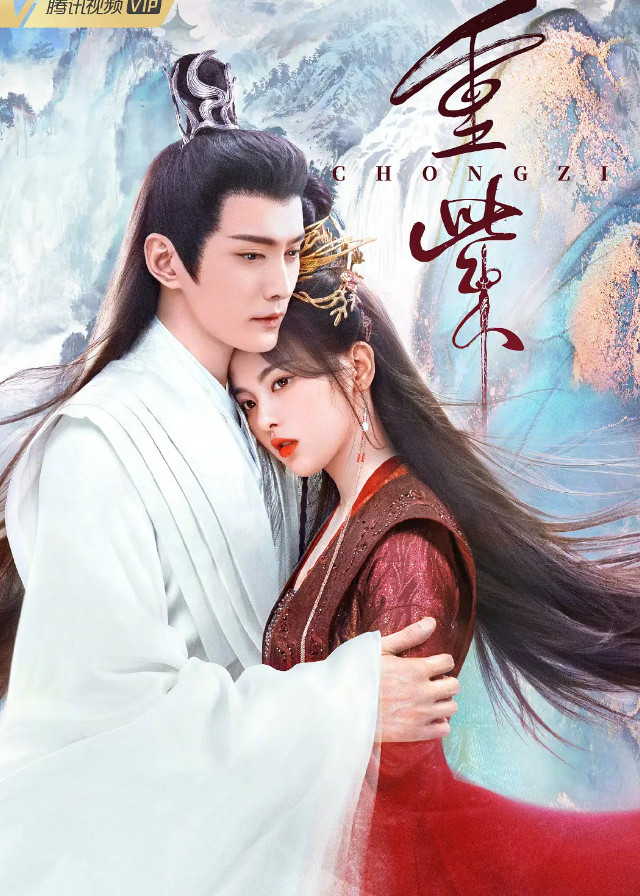 English Title: The Journey of Chongzi
Chinese Title: 重紫
Genre: Historical, Romance, Fantasy, Immortal
Tag: Xianxia, Student-Teacher Relationship, Reverse-Harem, Age Gap, Martial Arts, Tragedy
Episodes: 40
Duration: 45 min.
Director: Liu Guohui
Writer: Tang Qicen
Product Company: Big Wave Entertainment
Released Date: 2023-02-15
Watch On: WeTV, Viki
Subtitle:
English, Chinese, Thai, Indonesian, Malay, Vietnamese, Spanish, Portuguese, Korean, Czech, French, German, Hungarian, Italian, Romanian, Slovak
Cast
Synopsis
Six realms are in catastrophe, the devil Ni Lun died, the devil race scattered into the human realms.
Chong Zi is pure and kind, but she is the daughter of Ni Lun. She is saved by the immortal Chu Bufu and aspires to go to Nanhua to study. However, she was rejected because of her innate evil spirit, and Min Yunzhong, a Nanhua supervisor, asserted that she would definitely become a demon.
At the critical moment, Luo Yinfan, the Chong Hua Zhun Zhe, came forward to accept her as his disciple. Chong ZI relies on Luo Yinfan and wishes to be with him all the time, and Luo Yinfan promises to protect her
However, they are unable to resist the devil's plot, Luo Yinfan saw Chong Zi in shackle but could not do anything about it, and had to kill her by himself for the people of the world.
Within the immortal realms, Zhong Zi once again appeared in Nanhua to apprentice. Luo Yinfan recognized her at a glance. In order to protect her, he sealed her evil spirit and kept her by his side, and they continued their relationship between master and apprentice.
However, fate was repeated, and Zhong Zi still could not escape the manipulation of the bad people, and became a target of public criticism, and fell into the devil's way in a rage. It turned out that Chong Zi was the daughter of the former Demon Ni Lun, born with an evil spirit, and destined to become a demon.
Fate teases, one is the Venerable Chonghua who is responsible for saving the world and the people, and the other with the blood of the demon clan who is born with evil spirits. They love each other helplessly, helplessly kill each other, and the master and disciple are opposed, but it is difficult to break the love.
Destiny is never merciful, the grievances between the immortal and the devil never end, everything is just beginning. Can their relationship shake the rules of nature?
Reviews
You May Also Like
Related Posts