Royal Rumours – Xu Zhengxi, Meng Ziyi
Royal Rumours is a sweet romantic drama directed by Zhou Jiawen, led by Xu Zhengxi and Meng Ziyi, co-starring Zhu Yuanbing, Su Mengyun, Yi Yunhe, Li Qing, Zhang Xinyi, Li Fei, Jiang Shan, Jiao Yu, and Huang Ziqi.

The drama is based on the novel by the famous author Yue Xia Die Ying, which tells the story of Ji Yuansu, a crown prince who is known for his coolness, and Hua Liuli, who is known for her drama behavior and weaknesses. They work together to eliminate evil and become a happy couple.
Details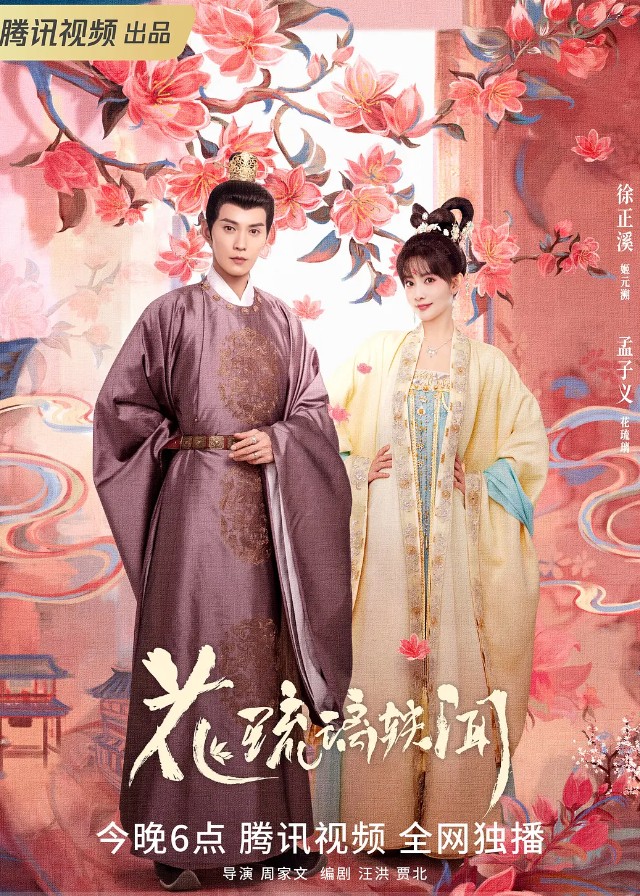 English Title: Royal Rumours
Chinese Title: 花琉璃轶闻, 造作时光
Genre: Historical, Romance, Drama
Episodes: 24
Duration: –
Director: Zhou Jiawen
Writer: Wang Hong, He Wenzhe
Product Company: TENCENT PENGUIN PICTURES
Released Date: 2023-03-15
Boradcast Website: WeTV, Viki
Cast
Synopsis
In the year of the Da Jin Dynasty, General Hua Yingting, who has just defeated the Jinbo State, sent his only daughter, Hua Liuli, back to the capital.
Hua Liuli grew up with her father and brother in the military camp at the border, Although she is a daughter, she is talented and good at martial arts.
However, the capital was different from the border: on the one hand, the rumors of the Hua family's turning warlord were widely circulating, on the other hand, Ji Yuansu, the second prince, has been crowned as the crown prince, and he was not doing his proper job, which had already attracted attention.
Hua Liuli, who was thought to be in the eye of the storm, did not follow the rules at all, pretending to be a sick and delicate girl.
She made the crown prince and the prince of the Jinbo be his chaser, turning the drama of the political plot into a sweet love drama.