Heroes – Joseph Zeng, Yang Chaoyue, Liu Yuning
Heroes is a historical martial arts drama directed by Li Muge, led by Joseph Zeng, Yang Chaoyue, and Liu Yuning, co-starring Baron Chen, Meng Ziyi, Sun Zujun, Zeng Yixuan, Gallen Lo, and Shao Feng.
The drama is adapted from a series of martial arts novels of the same name written by Wen Rui'an, and tells the story of a young boy, Wang Xiaoshi, who goes on a trip and befriends Wenrou, Bai Choufei, Su Mengzhen, and others, and builds a lifelong friendship. He experiences brotherhood and love in Jianghu of the capital and gradually grows up from an ignorant boy to a "hero".
Details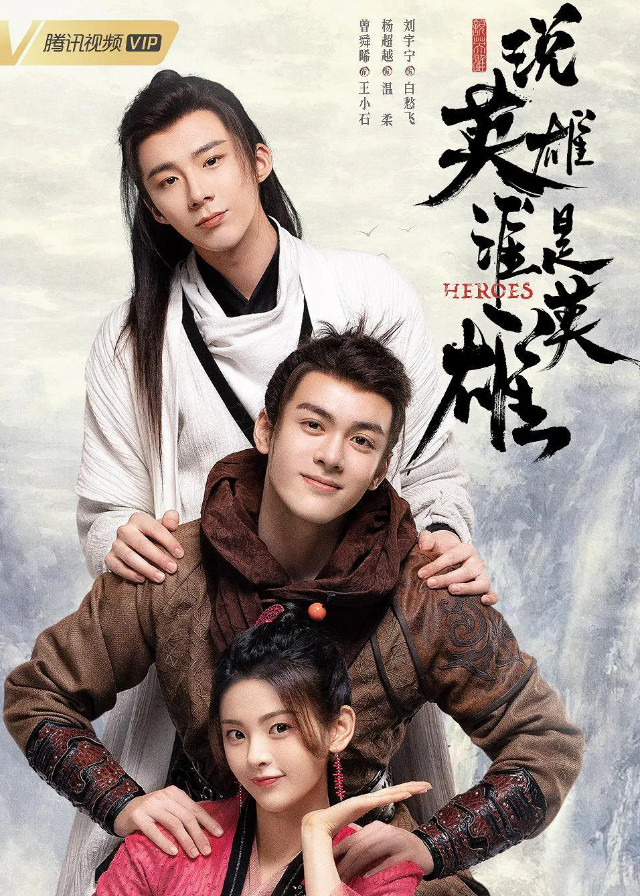 English Title: Heroes
Chinese Title: 说英雄谁是英雄
Genre: Historical, Wuxia, Romance, Action, Adventure
Tag: Character Development, Jianghu, Martial Arts, Life Lesson, Adapted From A Novel, Sexual Assault
Episodes: 38
Duration: 45 min.
Director: Li Muge
Writer: Shuang Cheng, Yu Xiaofei, Li Xuetong, Wang Cong
Producer: Fang Fang, Liu Miaomiao, Zhang Wenyang, Zhang Yin
Product Company: TENCENT PENGUIN PICTURES
Released Date: 2022-05-23
Watch On: WeTV, TencentVideo, Viki
Cast
Synopsis
Wang Xiaoshi, a kind-hearted teenager, goes down the mountain to have a journey.
When he first enters the Jianghu, he befriends Wen Rou, Bai Choufei, Su Mengxiu, and others by chance, and establishes a lifelong friendship with them. In the Jianghu of Capital, he experiences brotherhood and emotional entanglement and gradually grows from a naive boy to a unique "hero".
Reviews
You May Also Like
Related Posts