Midsummer Is Full Of Love – Yang Chaoyue, Timmy Xu
Midsummer is full of love is an urban romantic comedy directed by Zhang Lichuan, starring Yang Chaoyue and Xu Weizhou, and co-starring Shi Shi, Li Jiaming, Jiang Zixin, Liu Miao Lin, Zhong Qi, and Zhou Liwei.
The drama is based on the Korean comic book "Full House" by WON SOO YEON. It's about the hilarious love story of a talented musician girl, Luo Tianran, who meets an idol superstar, Jin Zeyi by chance and is "forced" to live together .
Details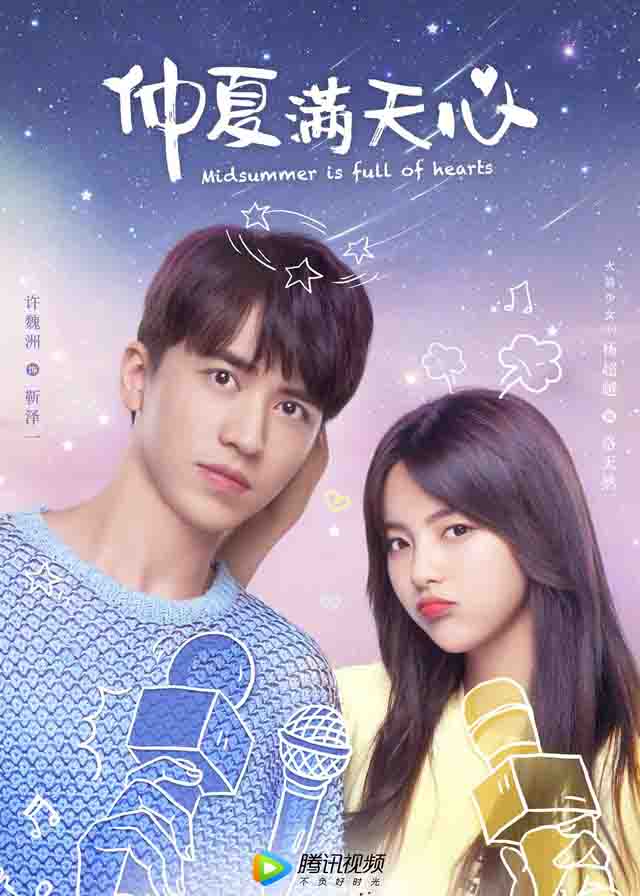 English Title: Midsummer is full of love
Chinese Title: 仲夏满天心
Genre: Romance, Urban, Comedy
Episodes: 24
Duration: 40 min。
Director: Zhang Lichuan
Writer: Xi Xiaoqin, Jian Bai,Li Lisa
Producer: Zhao Jie
Product Company: Tencent Penguin Pictures, Dreamax
Broadcast Period: August 28, 2020
Broadcasting website: Tencent Video
Cast

Chao Yue
as Luo Tianran

Timmy Xu
as Jin Zeyi
Synopsis
Luo Tianran is a fledgling musician with a spooky and self-respecting personality, and dreams of becoming a composer.
By coincidence, Luo Tianran meets the idol superstar Jin Zeyi, and lives in the same house accidentally.
They start live together with very different personalities, and a series of ridiculous romantic stories are on.