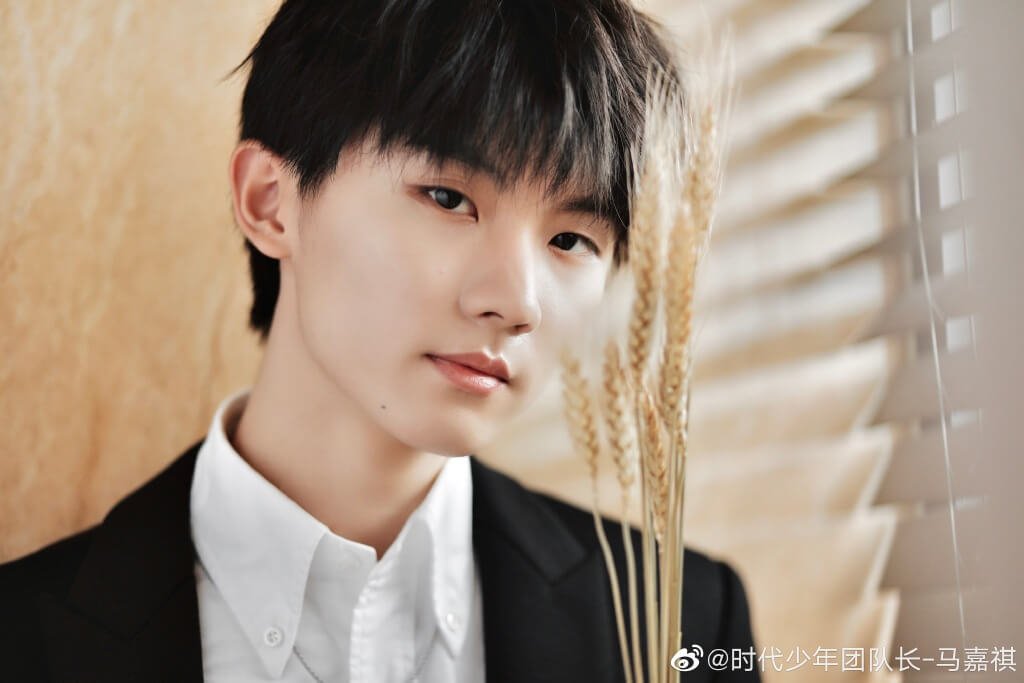 Ma Jiaqi(马嘉祺), born on 12 December 2002 in Zhengzhou, Henan. He is a Chinese singer, actor,  leader of TNT. He is under Time Fengjun Entertainment.
Basic Info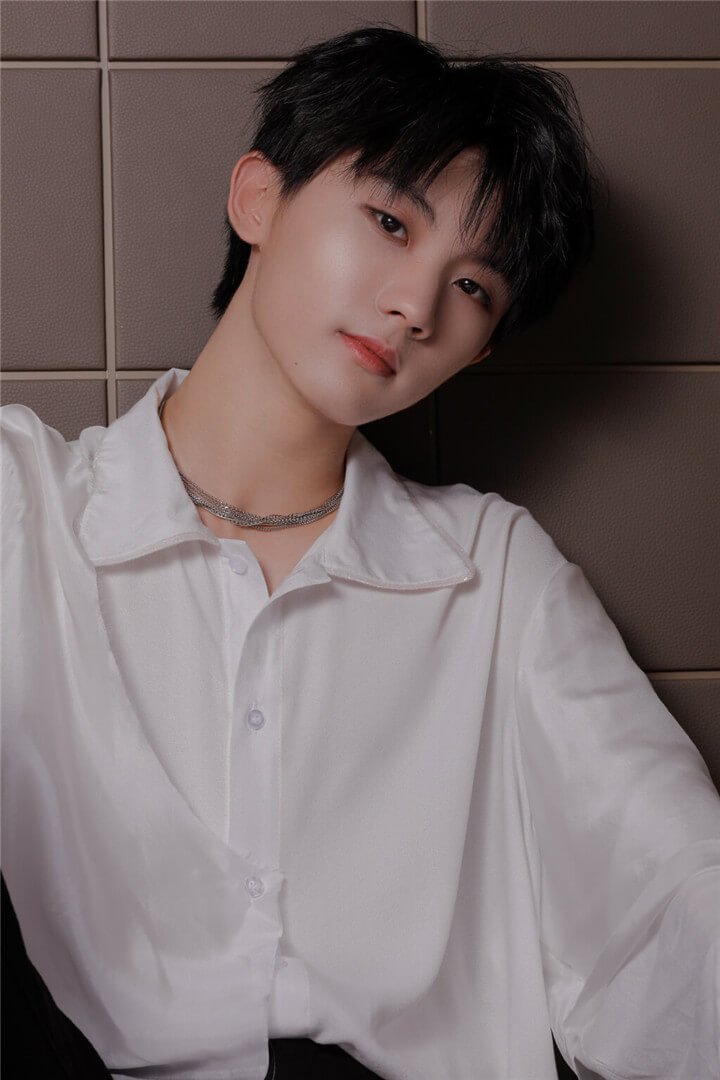 Stage Name: Ma Jiaqi
Chinese Name: Ma Jia Qi(马嘉祺)
Nickname: Xiao Ma, Xiao Ma Ge
Place of Birth: Zhengzhou, Hebei
Nationality: China
Birthday: December 12, 2002
Zodiac Sign: Sagittarius
Height: 180cm (5'10")
Weight: 48.5kg (106.7 lbs)
Blood Type: –
Fandom Name: Small Balloon
Fandom Color: #EAF2FF#9A91F2
Fanchant: yuè bái fēng qīng, shuǐ àn bái yáng. guó fēng shǎo nián, jiā qí zhèng dāng(月白风清,水岸白杨.国风少年,嘉祺正当)
Instagram: –
Weibo: 时代少年团队长-马嘉
Facts
Ma Jiaqi was a member of TYT (Typhoon Teens).
He has a twin brother.
He loves to have noodles, and he will have noodles when he is alone.
When he dines together with somebody, he will listen to everyone's opinions before recommending his favorites.
He likes outfits that are simple and comfortable usually.
When he was a kid, he worshipped the stylist.
He raised a black Shiba Inu called Chai Liu Jin(柴六斤).
He likes to travel by High-Speed Train.
He doesn't like to change the avatars on his social accounts.
Ma Jiaqi gets bored when he has nothing to do or when things are slow.
The most touching gift he has received so far is a text message from his family.
He apologizes first if he's made someone angry.
He Scored 0 for his ability to be funny.
He wants to write a screenplay for himself similar to "Pride and Prejudice".
His hates Houttuynia cordata.
If he were to plan a trip, he would refer to everyone's opinions to decide on a destination, then book a hotel and find local food.
He likes sea salt perfume.
Since he was a child, he has most often heard someone said he was clean.
Ma Jiaqi doesn't talk when he's angry.
When he's sad, he ignores people and stays alone.
Most photos on his phone are food photos.
He likes to let his hair dry naturally after washing it.
His favorite song is "Dang Ni"(当你)。
He likes pure color socks.
He likes milk tea with little sugar.
Ma Jiaqi can play Piano, Guitar, Drums.
He's too skinny and he's trying to find a way to gain weight.
Movie
HAPPY PLANET: TALE OF BOY 36(快乐星球之三十六号) (2018-06-30)
Love Education(相亲相爱) (2017-11-03)
Feel the sun(触摸阳光) (2014-02-23)
TV Show
I Am The Actor S3(我就是演员3)(2020.12)
Singles
You Are Beautiful(姐姐真漂亮)(TNT)(2020)
Popcorn(爆米花)(TNT)(2020)
Dream travel(梦游记)(TNT)(2020)
Endless adventures(无尽的冒险)(TNT)(2019)
The School Bulletin(全校通报)(TNT)(2019)
Passionate Desire(热血的愿望)(TYT)(2019)
GO! GO!(姐姐恋爱吧)(TYT)(2019)
The Knight's Manifesto(骑士宣言)(TYT)(2019)
To My Youth(致青春)(TYT)(2018)
Dream Plus(梦相加)(TYT)(2018)
Like Me(像我一样)(TYT)(2018)
Wolf Boy(狼少年)(TYT)(2018)
Wake up(TF Family)(2018)
Superman's Birth Diary(超人诞生日记)(TF Family)(2017)
Related Posts