The Ideal City – Sun Li, Mark Chao
"The Ideal City" is an urban workplace drama produced by iQIYI, directed by Liu Jin. Sun Li and Mark Chao played the leading role, starred Yu Hewei, Chen Minghao, Gao Ye, Yang Chaoyue, Liu Yichang, and Li Chuanying.

The drama is adapted from the novel "Su Xiao's War" by Ruohuaranran, which tells the story of Su Xiao, a cost engineer, and reflects the current situation of China's construction industry.
Detail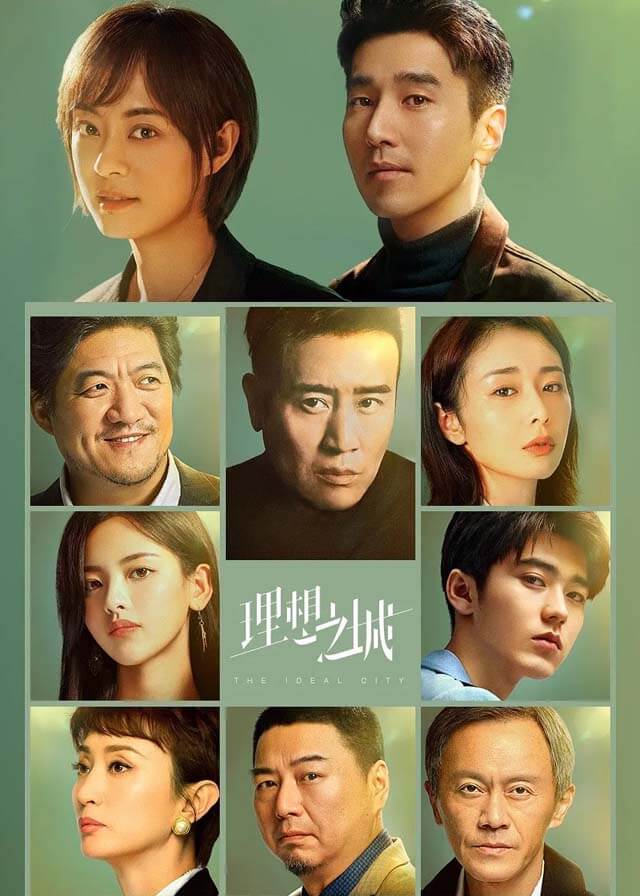 English Title: The Ideal City
Chinese Title: 理想之城
Genre: Urban, Workplace
Episodes: 40
Duration: 45min
Director: Liu Jin
Writer: Zhou Wei, Luo Hong
Product Company: iQIYI, Transmit Entertainment Limited, Houhai Culture, Huaxia Brothers, and Orange Image
Broadcasting website: iQIYI
Cast

Sun Li as Su Xiao

Mark Chao as Xia Ming

Yang Chaoyue
as Du Juan

Liu Yichang
as He Congrong
synopsis
As a new era woman, Su Xiao (Sun Li), a construction cost engineer, has always held the professional belief that "a clean cost sheet represents a clean project".
However, Su was fired by the Zhongjian Group and her cost engineer license was withheld due to an "unclean" incident by the second party in the industry.
Su did not get beaten down. She entered the small company Tiancheng from the grass-roots work, with her own unforgettable originality, and bring Tiancheng to the peak of the industry.
The outstanding performance of Su Xiao was obvious to all, and she was promoted by Zhao Xiankun, the chairman of Zhenhua Group, and entered the management of the group.
Su Xiao was at the peak of her career and encountered her love, Xia Ming (Zhao Youting).
However, the good times did not last long. Su was suppressed by Xu Zhiping and other senior members of the group, and she was demoted for the incident of recovering the profit difference of the subsidiary.
At the same time, the love between Su Xiao and Xia Ming came to an end and Zhenhua Group was facing unprecedented difficulties.
With the encouragement of her father, Su Xiao regained her confidence and believed that everything would be ok.
With the pressure, Su insisted on implementing the reform of the group and brought Zhenhua Group out of the predicament.
This drama not only shows the life style of the construction industry, but also the resilience of a new era woman.